Corsair H100i Pro RGB CPU Cooler Review
---
---
---
Mike Sanders / 5 years ago
Introduction
---
Corsair H100i Pro RGB CPU Cooler
Corsair is, without a doubt, one of the best-known brands for PC components. Put simply, there is very little that they don't make. From Power Supplies to gaming peripherals, they are a brand that people know and more importantly trust. Aside from RAM though, one of their most popular products is their AIO liquid coolers. Having tested (and owned) a number of their CPU coolers myself over the years, it's not hard to understand why people trust them for their cooling solution.
With this in mind, we take a look at Corsairs latest product. The H100i Pro RGB CPU Cooler. This is an absolutely brand new 240mm cooler from Corsair and offers impressive lighting effects as well as the adoption of software to control the lighting effects. He have reviewed similar H100 coolers in the past and we therefore know, before we have even opened it, that this is a quality cooler. Then again, who are we to take that on face value?
Lets, therefore, take a look at the Corsair H100i Pro RGB and see just how good it really is!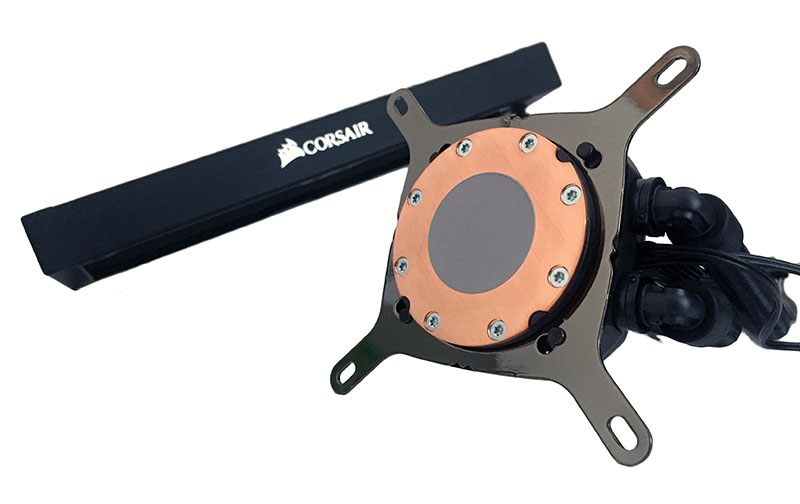 Product Overview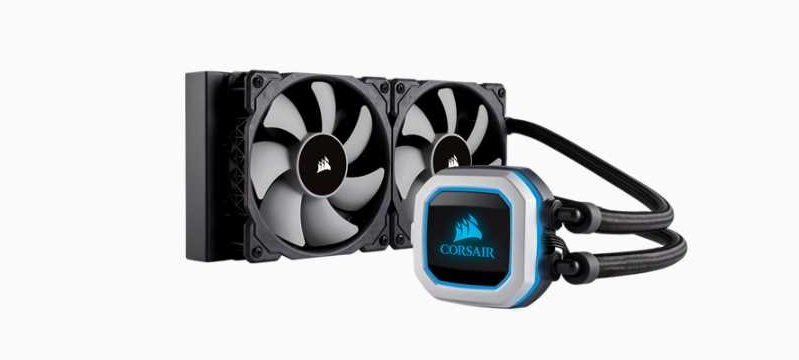 Exterior Packaging
The exterior packaging is nice, bold and bright. Well? What else would you expect from a Corsair RGB product? The front of the packaging gives you a nice clear, bold view of the cooler as well as covering some of the major points behind the design. They have made a specific highlight of the RGB effects to the cooler block which we will get into later. In terms of packaging, Corsair always hit it out of the park!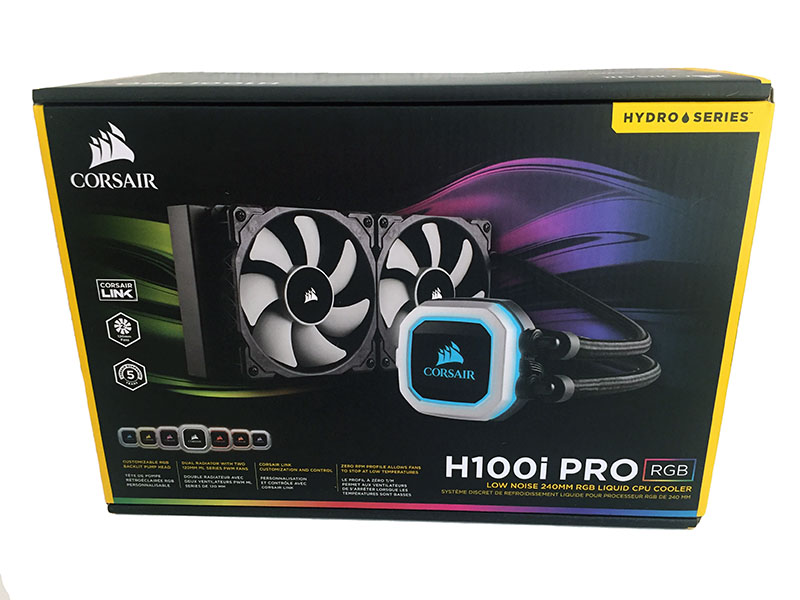 The rear of the packaging is absolutely flooded with information. For me, this is a good thing. There is nothing more frustrating than a PC product that gives you little detail. It's no lie to suggest that many brands leave the details to your imagination. On the back, you will find the key features of the design, the cooler dimensions as well as the technical specifications. Overall, all the key information is here and while it is rather cramped (to accommodate several languages) it is still easy to read.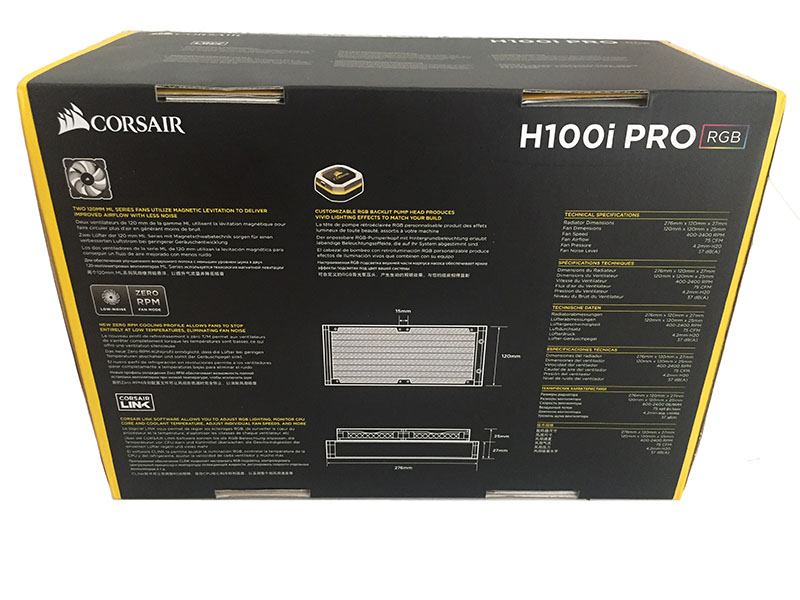 Product Specification
Corsair is keen to provide with the full contents and specifications of the product which they have detailed in full.
If you want further information, please visit the Corsair H100i Pro RGB website here!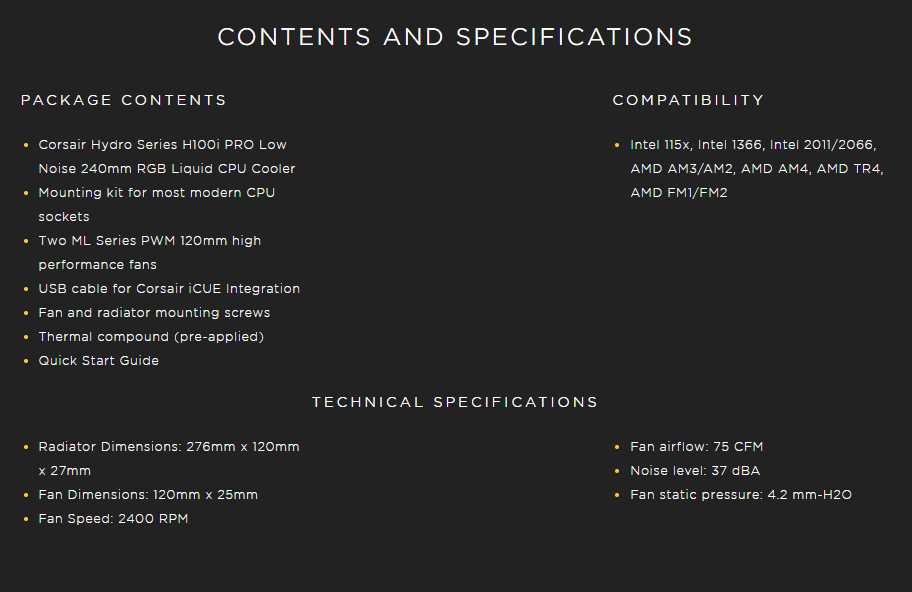 Technical Information
For those of you requiring a little more details about your cooler, Corsair has laid out the key features of the product. We draw particular attention to the fantastic 5-year warranty as well as the wide range of sockets available. This cooler, at least on paper, should suit almost any system build out there. Take note as well of that insanely quick 2400RPM fan speed. That should get the attention of any overclocking enthusiast.
What Corsair Has To Say!
In the video below you will find what Corsair has to say about the H100i Pro RGB CPU Cooler.