Corsair H150i Pro 360mm and H115i Pro 280mm AIO Coming Soon
---
---
---
Ron Perillo / 3 years ago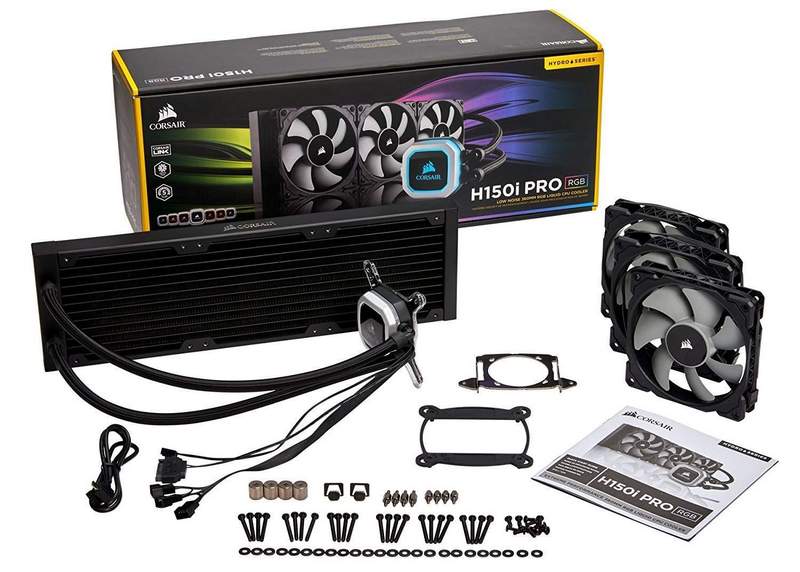 Corsair has been prepping larger radiator version of their AIO liquid-coolers and they are coming out soon. Listings are already available on some online retail stores including Amazon and CCL displaying the products. These use the latest Asetek all-in-one design and adds RGB LED to the pump block.The two models are the H150i Pro and the H115i Pro. The H150i Pro uses a 360mm radiator, while the H115i Pro uses a 280mm radiator. Other than the radiator size and fan size, they share the same features. The 360mm radiator of course, uses three 120mm fans, while the 280mm uses a pair of 140mm fans.
Corsair AIO Features
The pump block design remains low profile with a copper base and pair of tubes on the side. What is new is the introduction of dynamic multi-color RGB lighting on it. This features the LED lit Corsair logo at the center and an LED halo around it and along the side. The tubes have a sleeve covering for a cleaner look.
Socket mounting support out of the box includes Intel LGA 115x, 1366, 2011, 2011-3, 2066 and AMD FM1, FM2/+, AM2/+, AM3/+, AM4.
Unlike some of Corsair's previous AIOs, these Pro coolers use fans which have a lower noise profile. These fans are part of Corsair's ML series, using magnetic levitation for a smoother operation. The H115i Pro's 140mm fans for example, operates up to 1,200 RPM while pushing 55.4 CFM and 1.27 mmH2O at a 20.4 dBA noise level. Meanwhile, the 120mm fans on the H150 Pro ramps up to 1,600 RPM while pushing 47.3 CFM and 1.78 mmH2O at a 25 dBA noise level.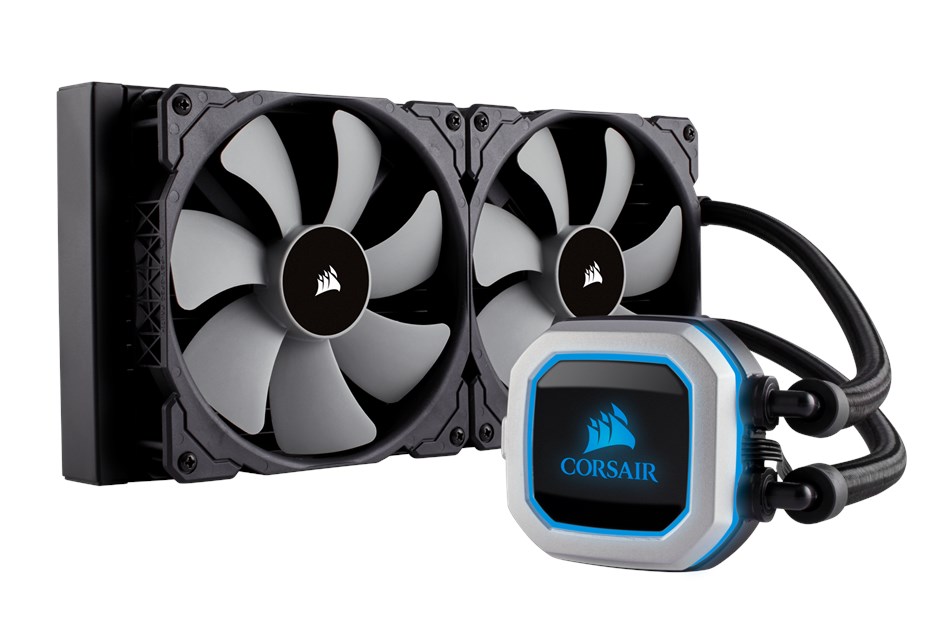 Pricing Information
The 280mm radiator H115i Pro has an MSRP of $139.99. Meanwhile, the 360mm radiator H150i Pro has an MSRP of $159.99. There is no word on availability yet, but considering it is already listed on many stores with pricing available, it is most likely out before the end of the month.