Corsair HS70 Pro Wireless Headset Review
---
---
---
Peter Donnell / 3 years ago
A Closer Look & Performance

The new Corsair headset looks fantastic, it's clearly part of the same series, premium-looking design from what we've seen elsewhere in the range. It still has the same ergonomics and general designed, little details such as the headset trim, and the new two-Tone stitching really set it apart.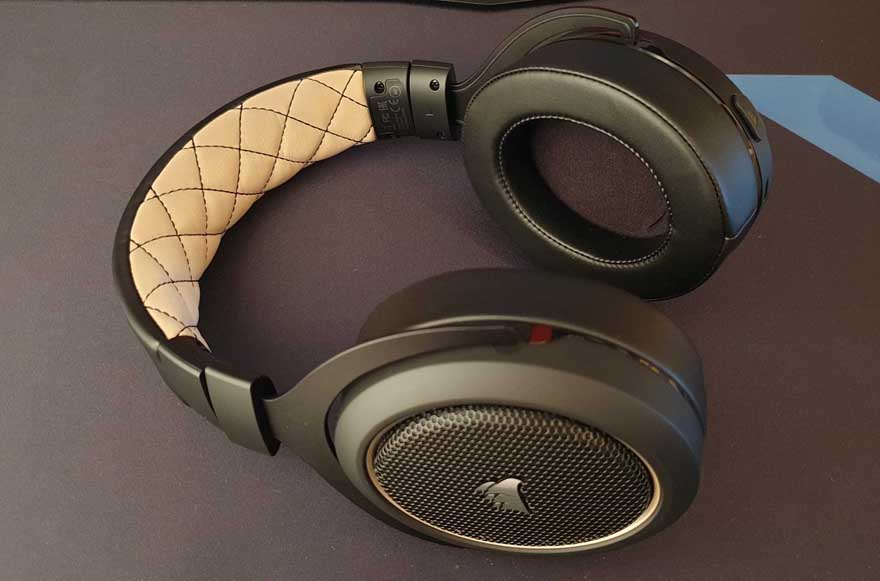 The cream finish on the inner headband looks superb but it is slightly colour matched with the trim on the back of the ear cups. The ear cups and themselves use a closed-back design, which should help block external noise and help lock in the sound from the drivers. While there is a mesh finish, it is purely aesthetic rather than actually being breathable. It does look great, however, and I like holiday slightly insect the Corsair logo rather than just sticking out on the top.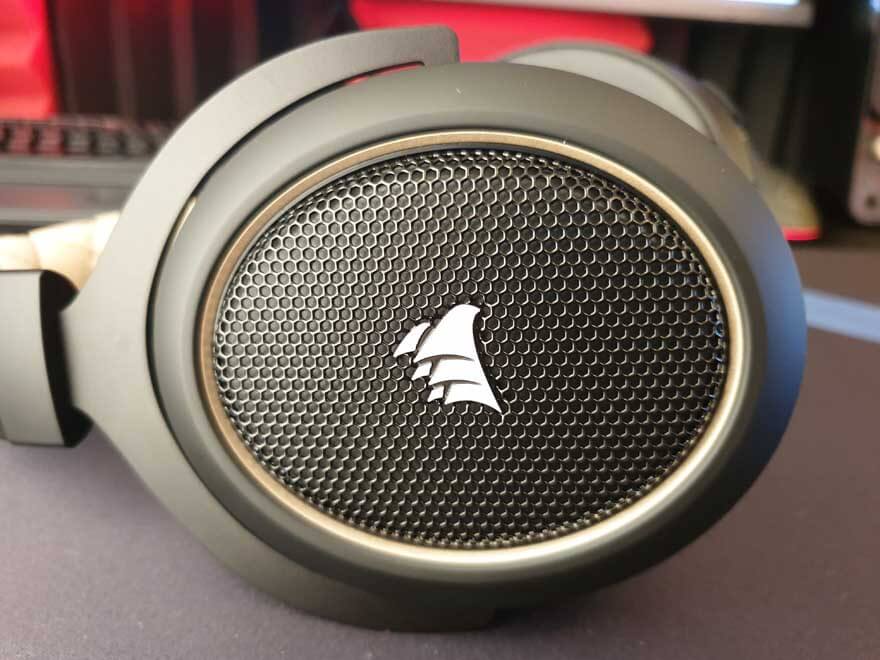 Ergonomic
The mounting for the ear drivers is closely fitted with a curved design. However, it does allow some vertical pivoting, which should improve overall comfort. Unfortunately, it doesn't allow for rotation inwards, which can make the headset more comfortable to wear around your neck. Of course, that's hardly a deal-breaker but it would have been nice to see.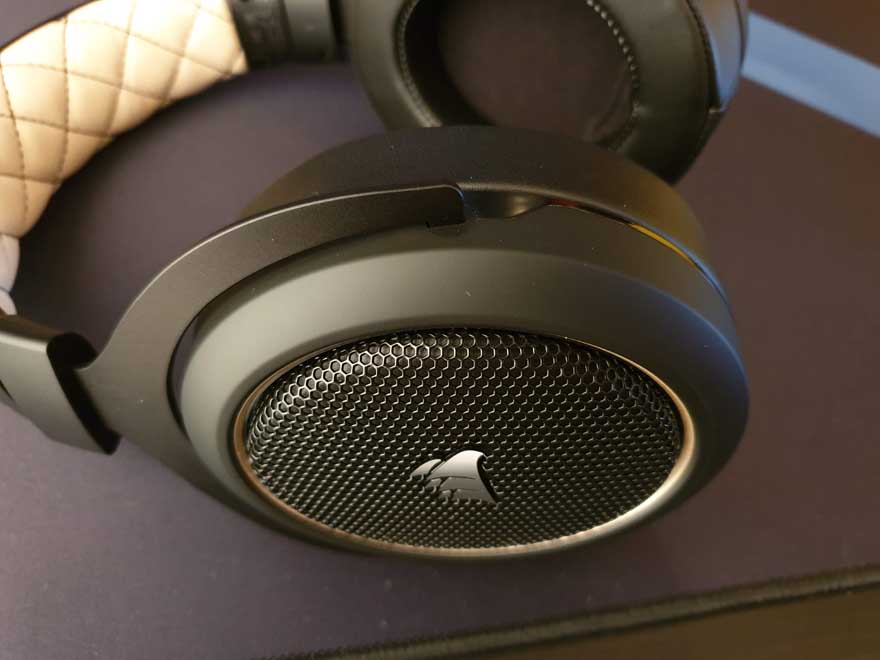 The side of the headband allows some length adjustment, and at the minimum is perfectly comfortable for younger gamers or simply those with small heads.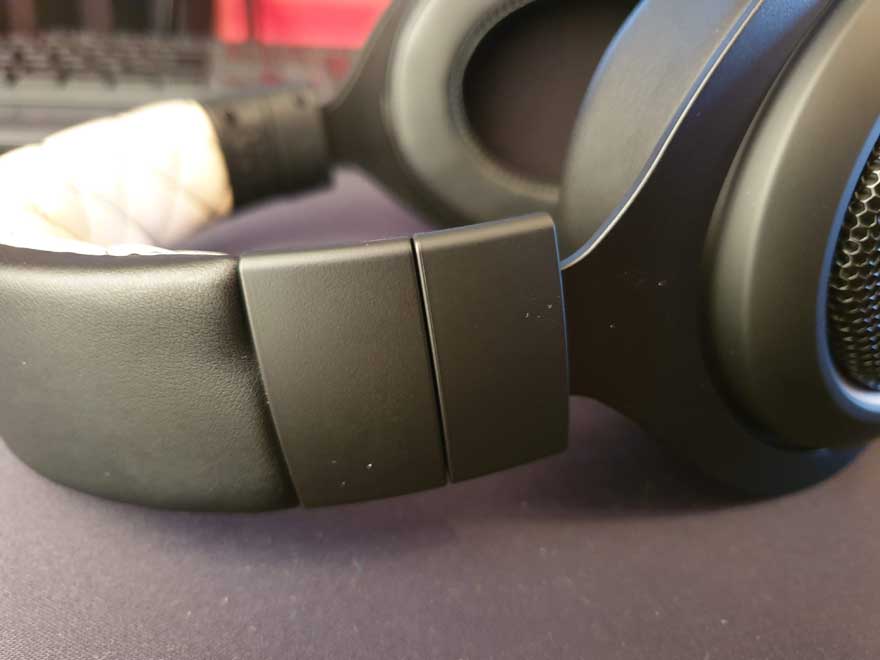 One Size Fits All
There's a good range of extension to it though, there are markings on the side so you can clearly see how far you've adjusted it and dial in your favourite settings easily enough. One thing I do like, even though most headsets don't fit my rather large head, call extension the Corsair HS70 fits me perfectly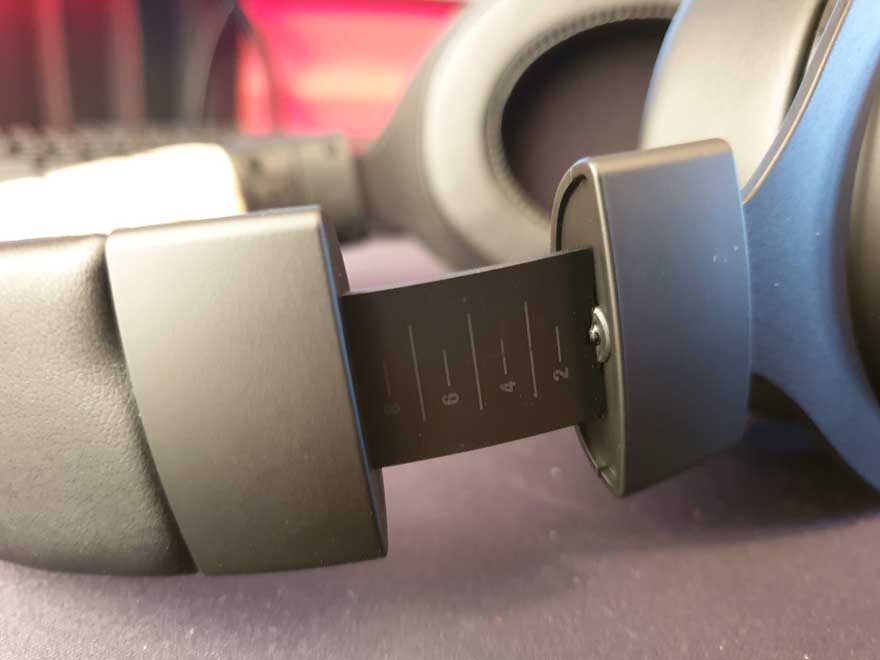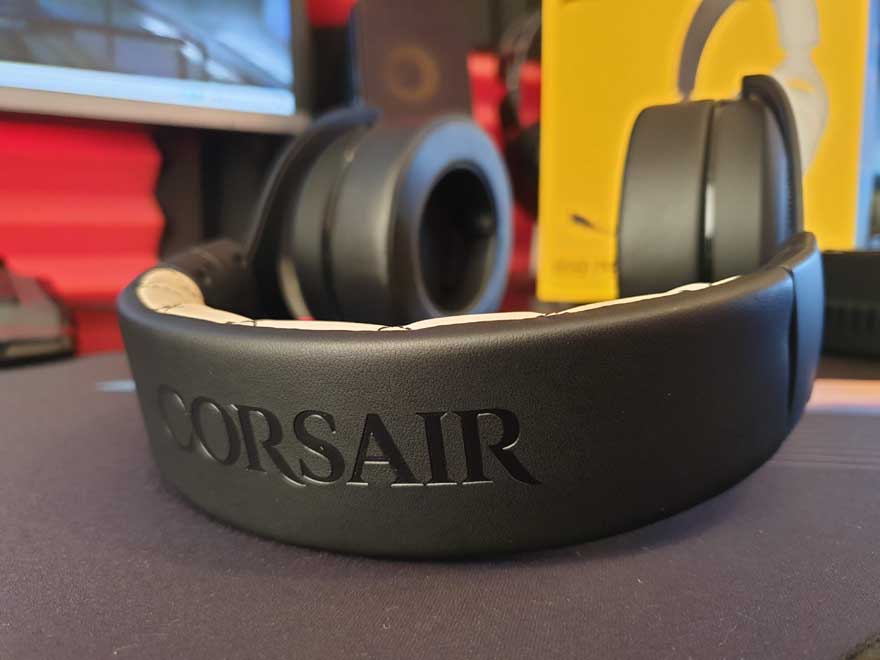 Memory Foam Padding
When it comes to a comfortable fit having ear cups that fit flush around your ears can make a huge difference. Not everybody's head is the same shape or size, so the fact they can pivot in as far as this will ensure a clean and comfortable fit. Furthermore, the memory foam padding is very deep and very forgiving and distributes the weight of the drivers on the side of your head comfortably.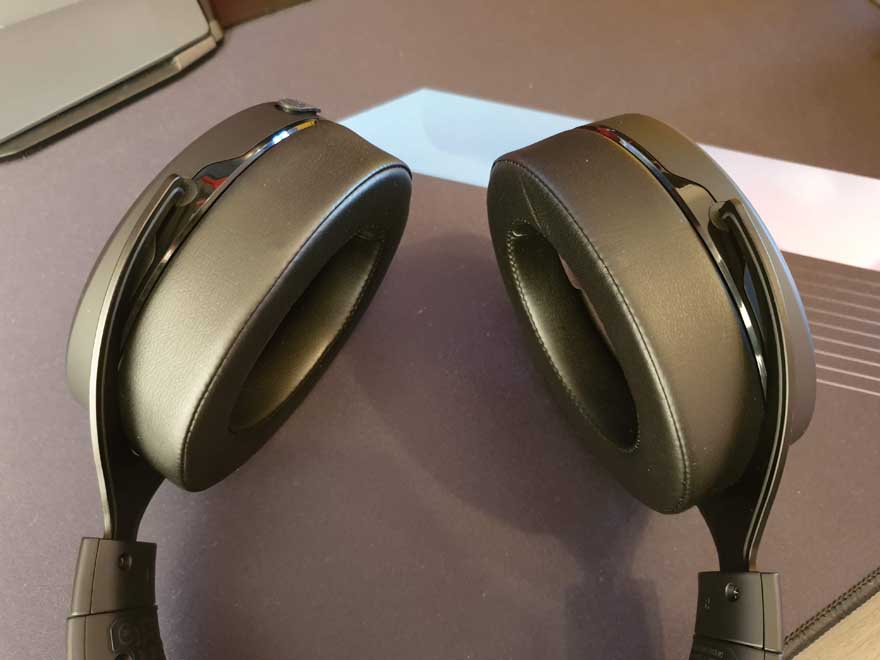 The deep foam layer is covered with a fake leather-like material, and very soft and comfortable on your skin. What I do like is that it also provides an extra layer of passive noise reduction, blocking sound from getting in, a stopping sound from getting out. The biggest impact in this feature is how it tightens up the bass frequencies from the drivers. That means more punch and deeper bass overall, as well as less interference from the sounds around you.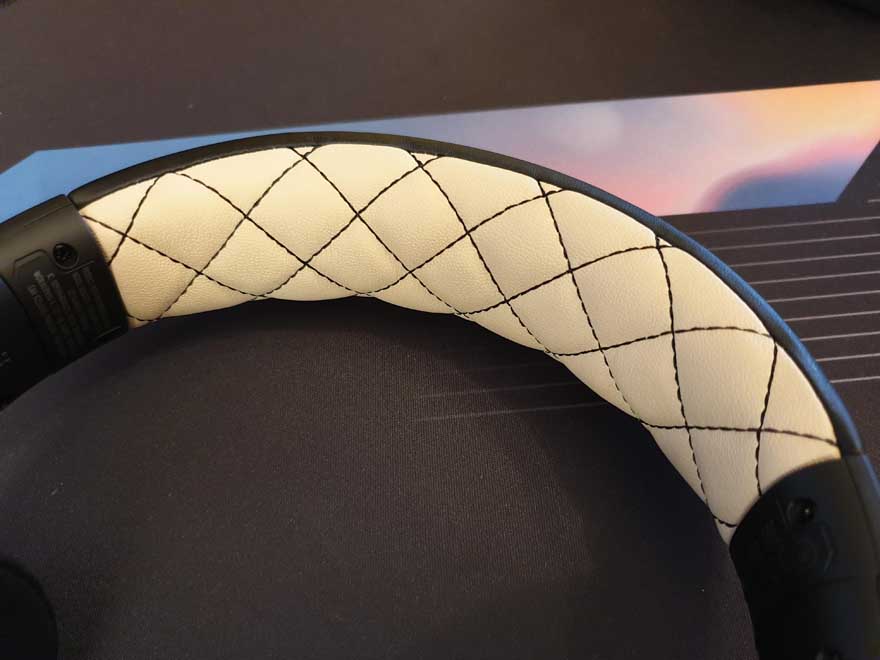 Powerful Drivers
The driver's themselves are pretty impressive, however, they are not anything particularly new from Corsair. They've had fantastic drivers in other models in this series, and in similarly priced Corsair headsets in the past, and these are every bit as good. The sound is bright, clear, free from distortion, and surprisingly powerful too.
Play Anything!
Throwing any kind of music at them, from death metal, right through to old school hip-hop, they sound absolutely fantastic. Corsair has been careful not to market these as a gaming headset, but just as a quality headset overall, and that's reflected in the end result. That's not a dismiss their gaming performance though. With the virtual 7.1 turned on, they're an absolute joy to use in any game.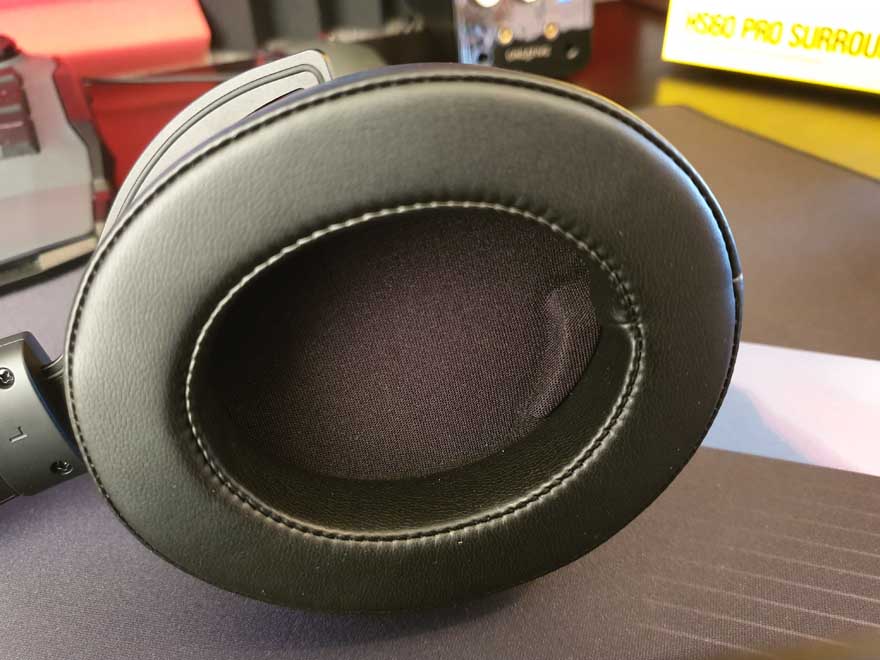 I've been playing Halo Reach on them on the PC for the last few days, as well as Elder Scrolls Online, using discord, and even making a few Skype calls and they just keep delivering perfect performance all day long. The wireless is faultless too, but that's pretty much expected of Corsair wireless gear these days.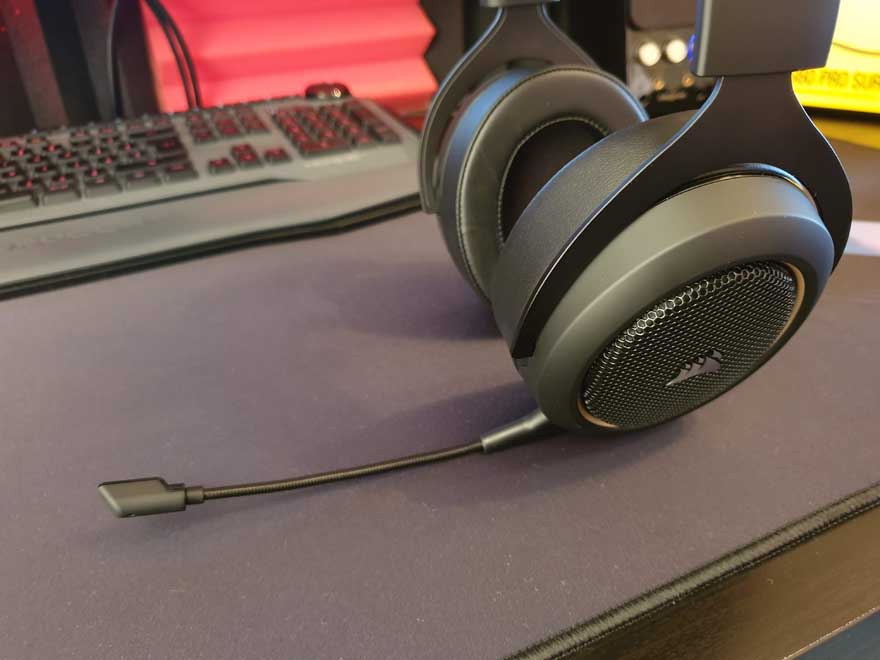 Control
The controls are easily reached when wearing a headset, and being able to quickly adjust the volume on the fly is a welcome addition, as it's wireless and there's no on-cable control.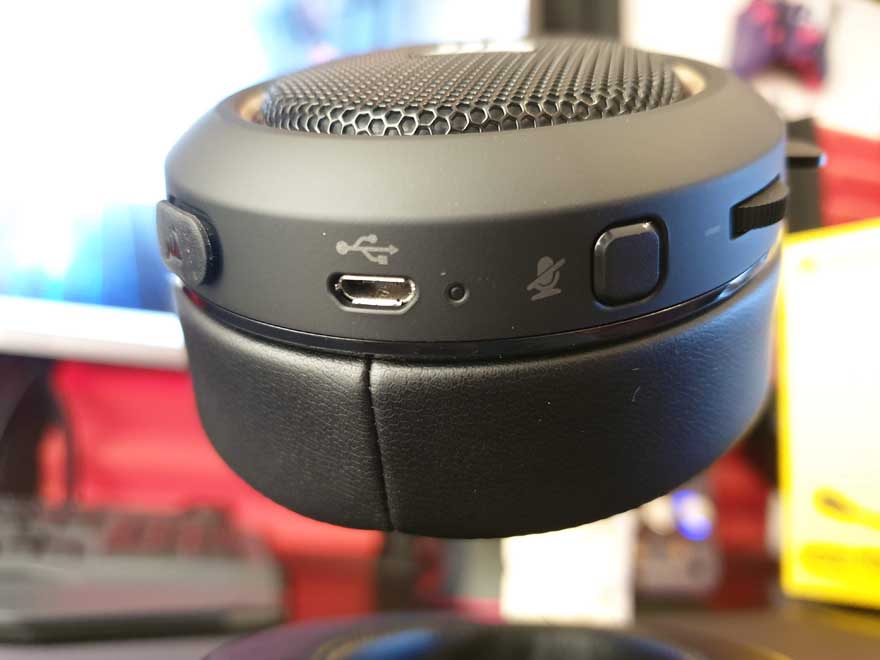 Corsair claim that the headset has 16 hours of battery life, and I'm inclined to believe that despite only getting 14 hours out of them myself. However, because I have been testing them, I've been running them louder than I typically would on occasion. Of course, keep in mind that there is a master power button, as I occasionally forgot and I could have extended the battery life even further. I'm just not used to using wireless headphones, whoops. They do shut-off after a little while of not being used though.