Corsair Hydro Series H5 SF AIO CPU Cooler Review
---
---
---
Peter Donnell / 7 years ago
A Closer Look
---
The unit isn't the most exciting-looking bit of hardware we've ever seen, it's not even that identifiable as a cooler. That being said, we've never seen a cooler that tries to do what this one does before, so it's pretty unique overall. The casing is mostly plastic, with a shroud over the top and a nice little Corsair logo on the top.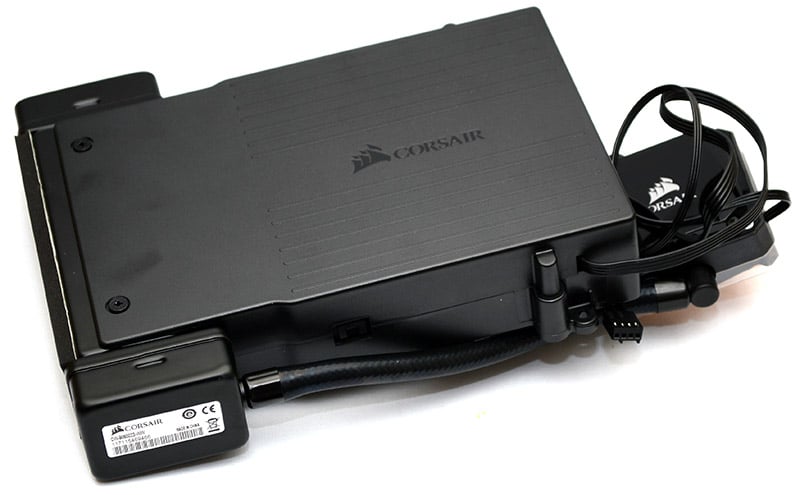 At the left and right sides of the back of the radiator, two small reservoir sections can be found, each having a bit of tubing coming from them which leads to the pump/block.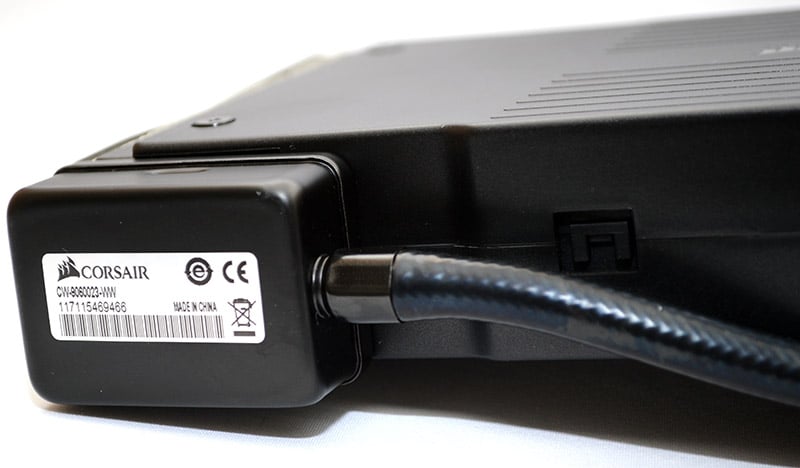 At the other side, a fan header cable which is used to power the fan in the radiator housing, as well as a small screw point for mounting the installation bracket.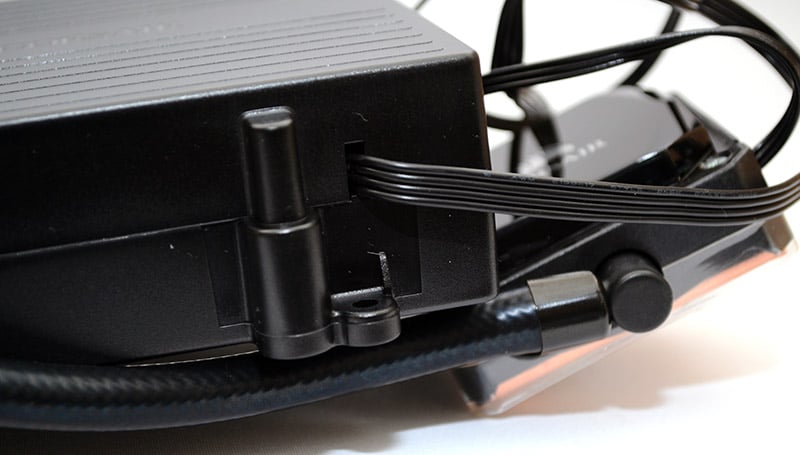 The main vent at the back shows off the compact radiator design and there's also a thick foam trim around the edge, which should help prevent any vibrations from the unit and provide a better fit against any fan vents, preventing heat exhaust from bleeding into the system.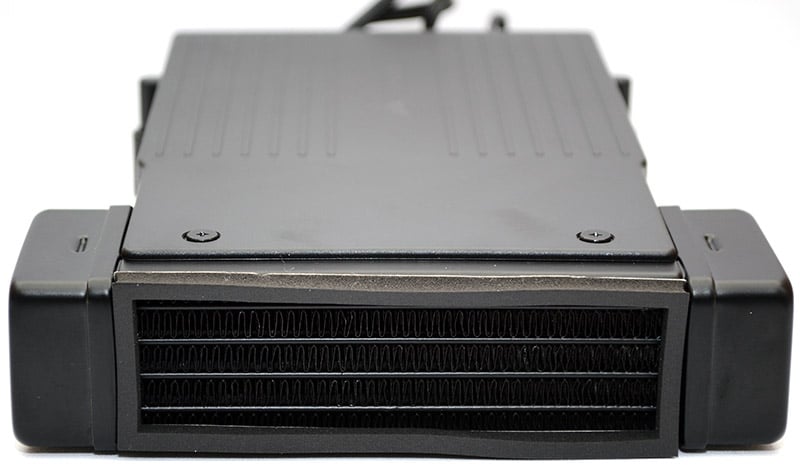 Around the other side, we see the other pipe, as well as another screw mount for the bracket.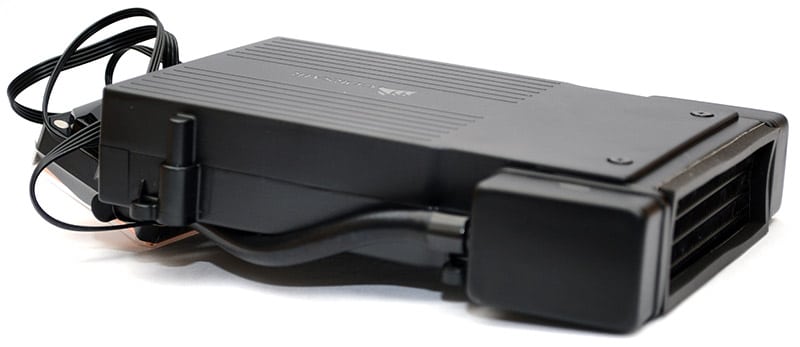 The whole unit is closed up pretty tight on the top back and sides, but on the base, you'll find a blower type fan, similar to those used in many graphics cards. It's quite big though, so it should move an impressive amount of air through the unit and will obviously exhaust out the back vent.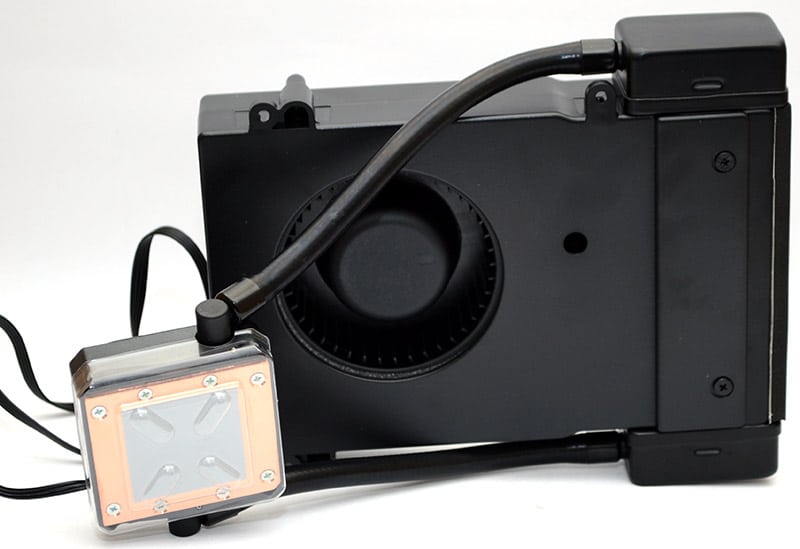 The pump is nicely designed and a little slimmer than we've seen on the normal AIO coolers from Corsair. There's a pivot mount on the sides for the pipes and they should help make the installation process a little easier.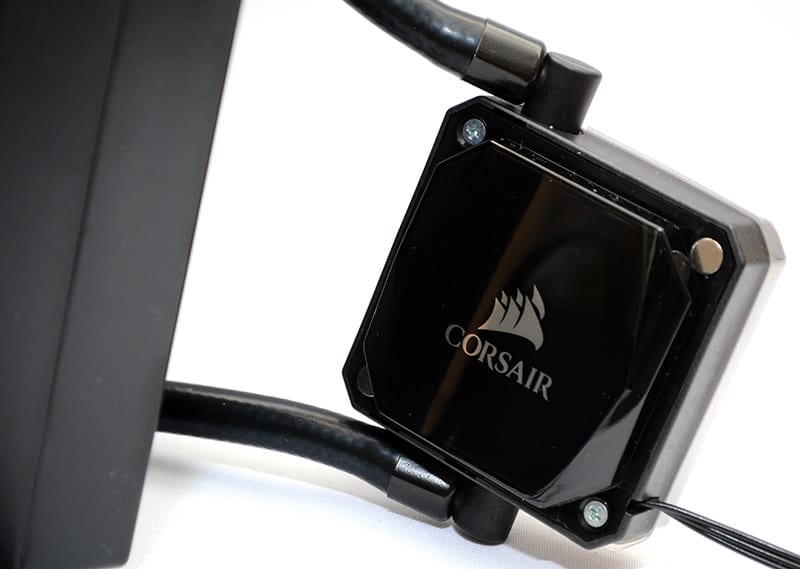 Thermal paste is pre-applied, allowing for a more plug-and-play friendly installation, although it can easily be cleaned off if you wanted to use your own. The contact plate of the pump housing is pretty big too, so its polished copper surface should provide ample coverage for any supported CPU.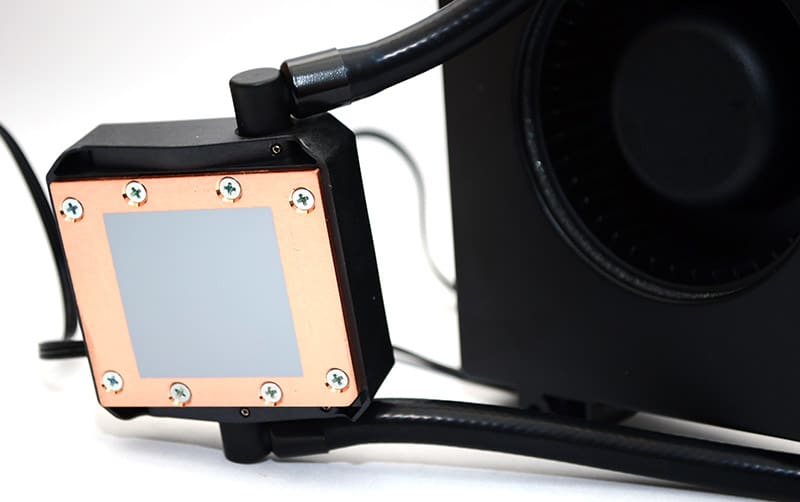 Overall, it's certainly one of the weirdest looking CPU coolers we've ever seen, but let's move on and get it installed on our test bench.