Corsair K95 RGB Platinum Mechanical Keyboard Review
---
---
---
Peter Donnell / 7 years ago
A Closer Look
---
The K95 RGB Platinum comes hard-wired with a hefty cable, which features dual USB headers, one for the keyboard, the other for the USB pass-through port on the back. The cable is a little chunky and comes with black braiding to keep it looking slick and well protected.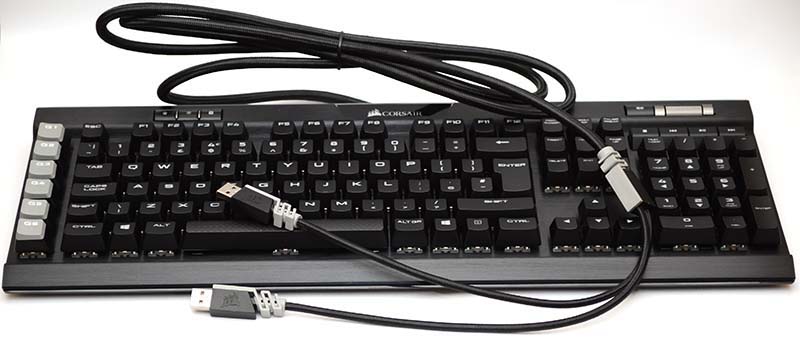 The keyboard its self looks fantastic, although pretty familiar to most Corsair keyboard fans, with a few minor tweaks and changes here and there.

Down the left side, you'll find six dedicated macro keys, which are fully programmable through the Cue software. They come with lovely textured and shaped key caps too, which makes them easy to control.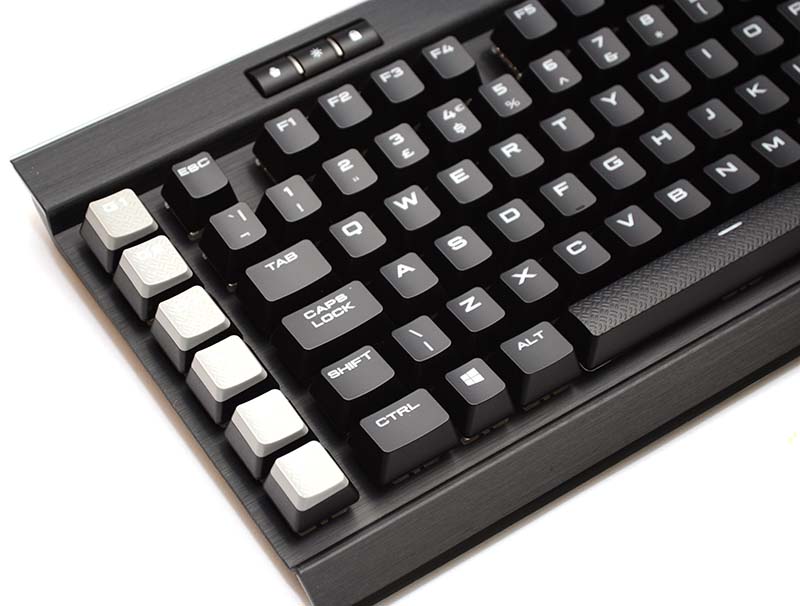 Up top, you'll find a few added controls for profiles, lighting, and Windows key lock, which saves you tabbing out to the Cue software while gaming.
Some nice extra touches, which you'll see in action shortly, are the Corsair logo, as well as a thin strip along the top edge of the keyboard, as they come with their own RGB lights for added visual flair.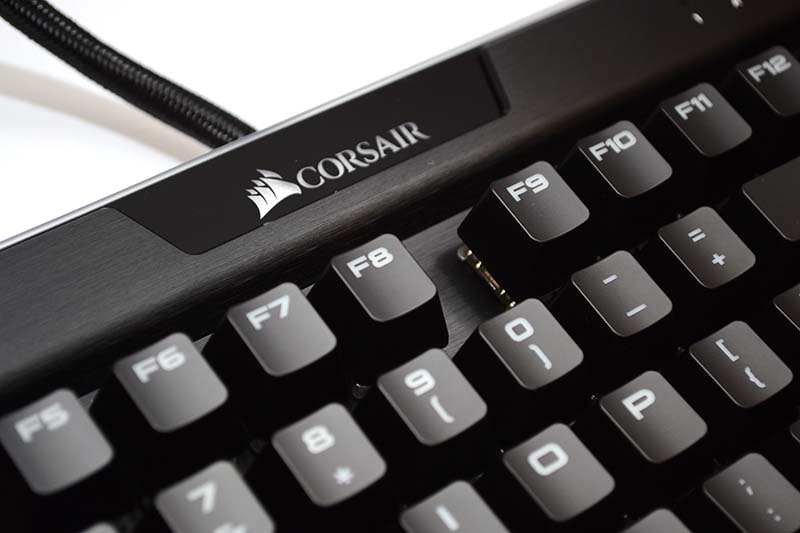 The key indicator lights have been moved over and are fitted into that gorgeous aluminium frame, a simple and minimalist design and I like it.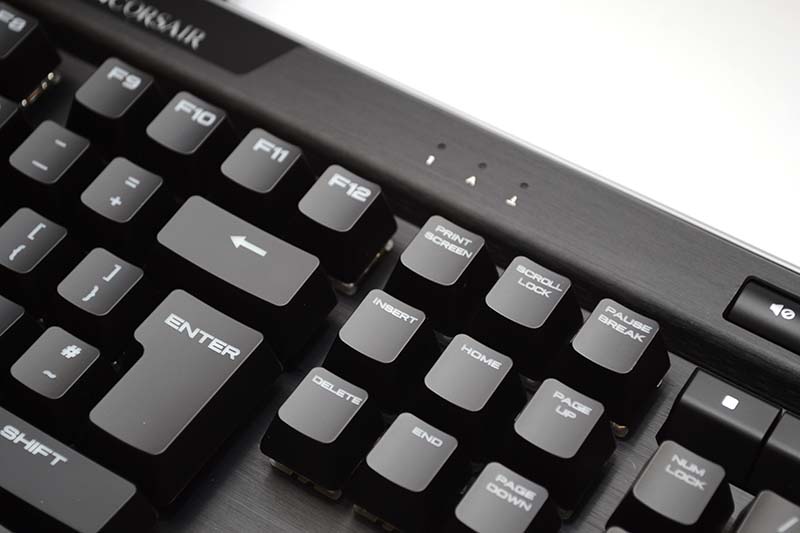 By moving those lights over, the top right is now free for the multimedia controls. Here you'll find an infinite scroll wheel for volume, master mute, as well as media stop, previous, play/pause, and next buttons. These are awesome, as it means you can take control of your music while you're gaming, saving you from having to pause, go to your desktop and make changes the hard way.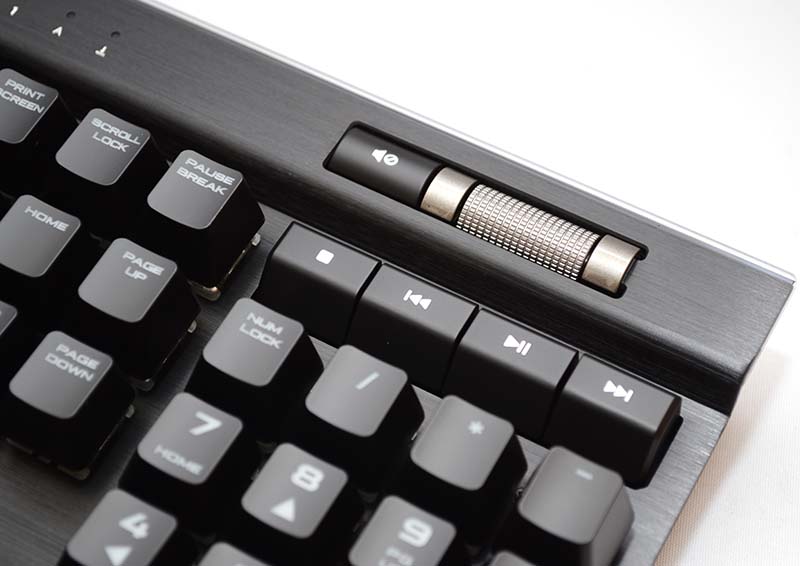 The switches are mounted so that they're slightly exposed under the key caps, which will allow for some cool underlighting effects on the key caps.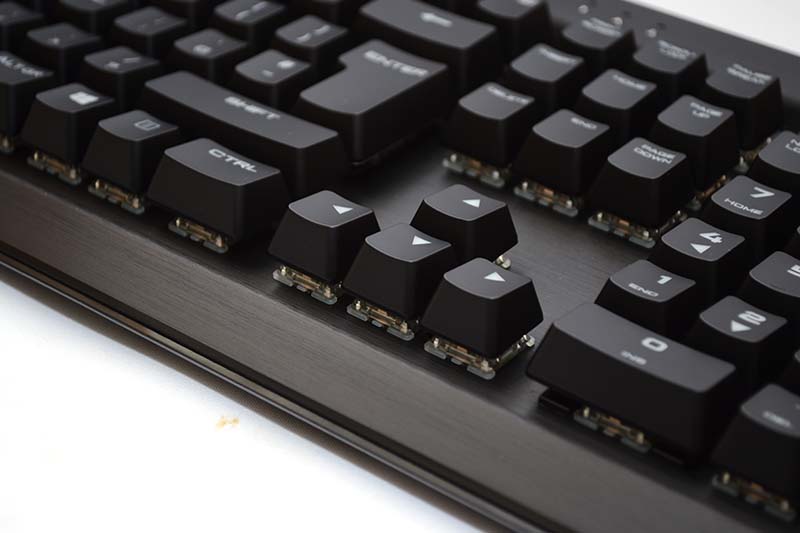 Around the back, you'll find the join for the hard-wired USB cable, as well as a single USB port, which is perfect for hooking up your headset, mouse, or any other desktop peripherals.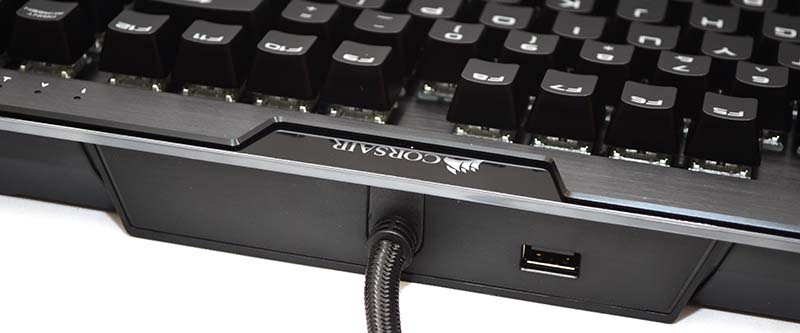 On the base, you'll find four massive rubber grips, so this keyboard is not going to slide around easily at all. There's also an X shape cable routing channel, which is great for routing your desktop mic or headset cable cleanly under the keyboard.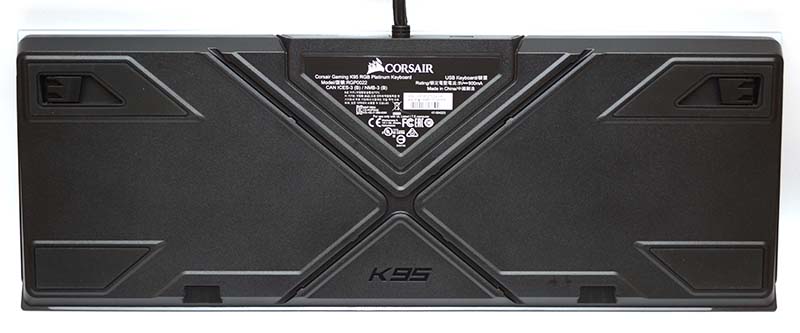 The key cap removal tool is great for helping take apart the keyboard and keep it clean, but also lets us get a look at those lovely MX Speed switches, and as you can see the RGB models use clear housing to let the maximum amount of light through too.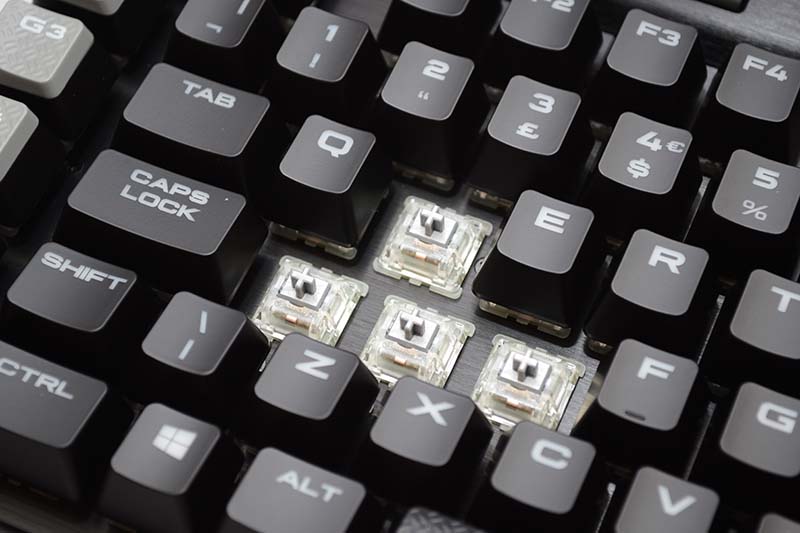 The additional key caps come with a durable rubber coating for added control, as well as a scooped shape to give your fingertips a better resting position for gaming; and they look badass, so that's always a bonus.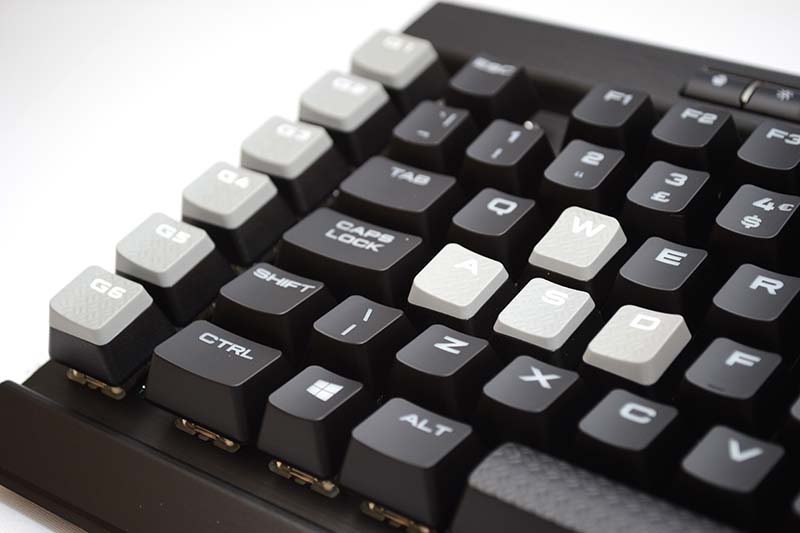 The wrist rest locks into place using two plastic clips, why Corsair hasn't learnt about magnets yet is confusing, as I hate those stupid plastic clips, mostly because I keep breaking them; haven't broken these ones yet though, so I'll let Corsair off this time.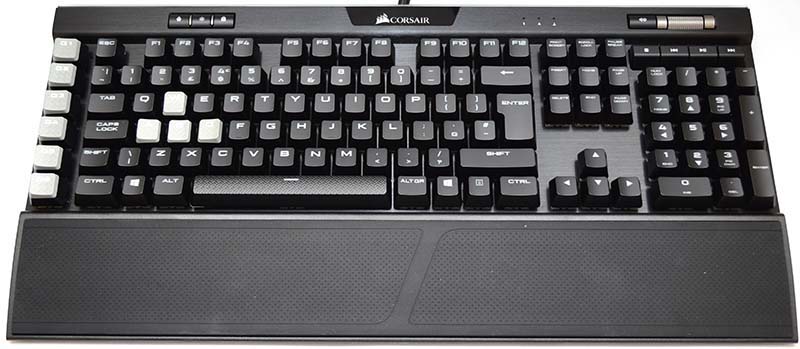 The rubber padding on the features two finishes. On one side, you'll find this grippy textured surface.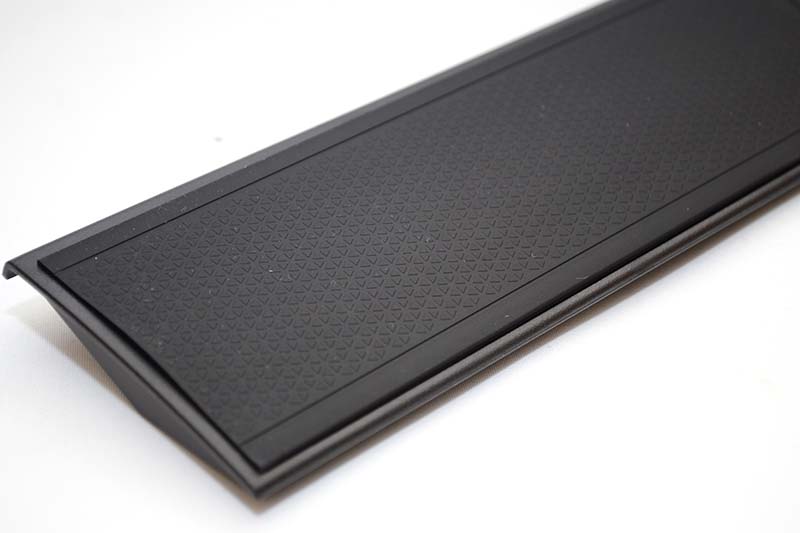 Lift it out of the housing, and you can flip it over to get the other finish.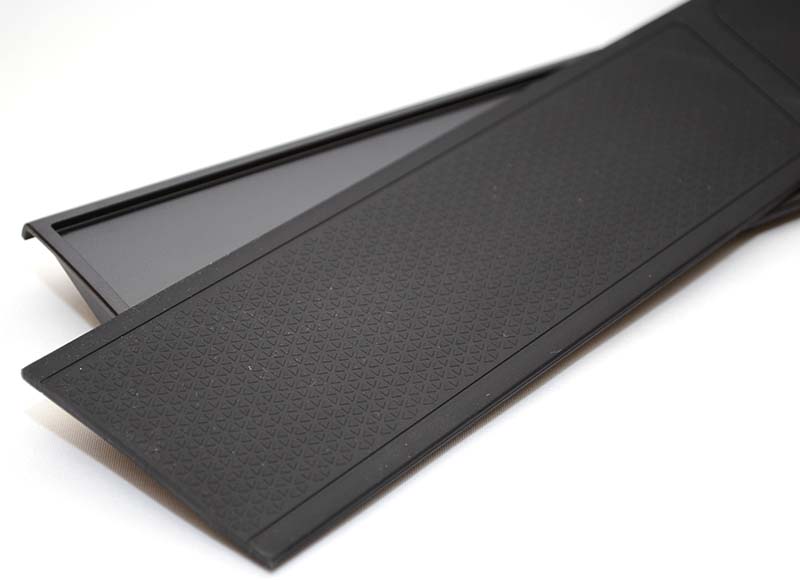 This one is a lot smoother, but still has a lot of grip to it too. It's only a minor change, but it's nice to have the choice of both.