Corsair Obsidian 250D Mini-ITX Chassis Review
---
---
---
Peter Donnell / 10 years ago
Introduction
---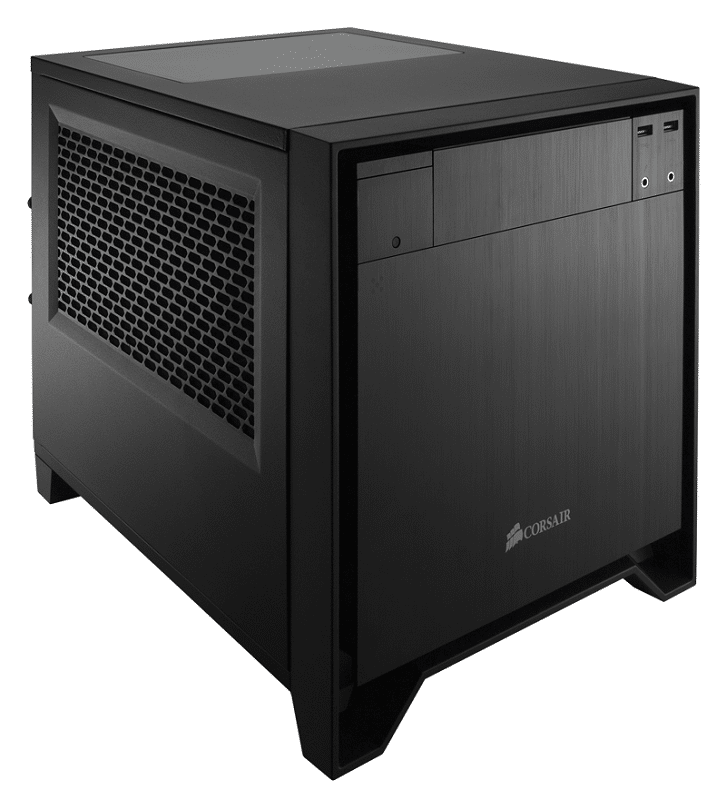 The Corsair Obsidian series is by far one of the coolest chassis ranges on the market today, they've amazed us here at eTeknix and countless others around the world with their extremely competent feature sets, design, build quality and versatility. The series caters to extreme gaming rigs of all shapes and sizes, ranging from the absolutely bonkers 900D super tower, their 800D and 750D full towers, 650D and 500D mid-towers, the 350D Micro ATX and now their latest entry which we will be taking a look at today, the Obsidian 250D Mini-ITX chassis.
The whole range features a similar style, with a chunky, sleek and somewhat understated design that doesn't leap out at you, but hides extensive small details that make them premium both inside and out, especially the lush aluminium front panels, flawless black paint work and extensive features that have become the trademarks of the series, making the Obsidian one of the most versatile and powerful ranges Corsair have ever created.
Naturally the 250D has a lot to live up to, the rest of the series are very desirable chassis that have all won many awards around the world, anything less than perfection from the 250D will not be acceptable. The 250D is the smallest chassis in the range as it only supports mini-ITX motherboards, but with the rise in popularity of small form factor gaming builds that are ideal for a SteamBox build, LAN gaming, or HTPC style system means the 250D could be in high demand.
The packaging is pretty standard and matches what we have seen from the rest of the Obsidian series, a high contrast image on each side of the box with a technical run down of the main component specifications and compatibility.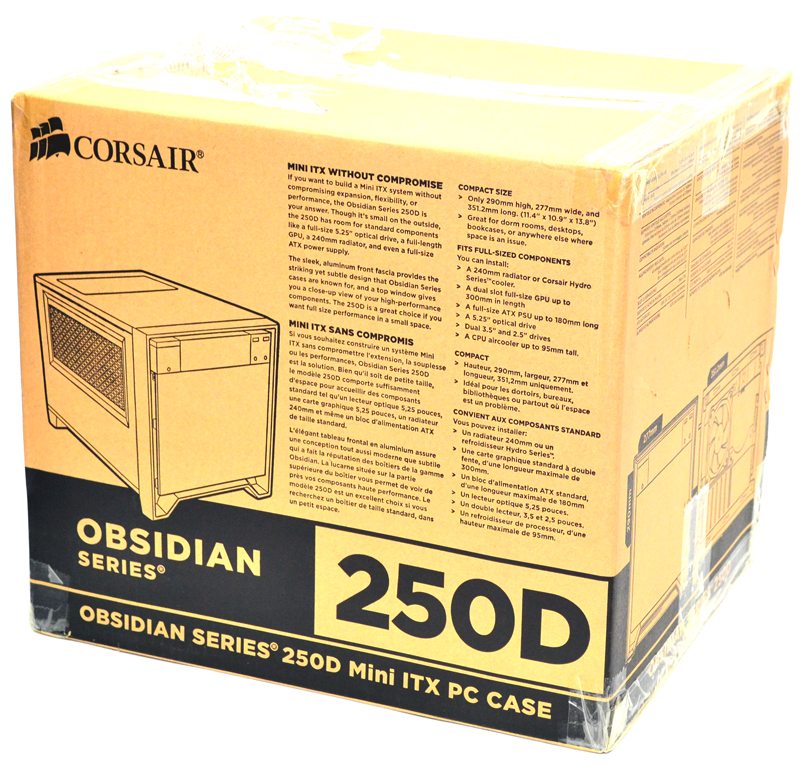 Around the back we have a more detailed run down of the features, including a well labelled break down of all the major fittings and components.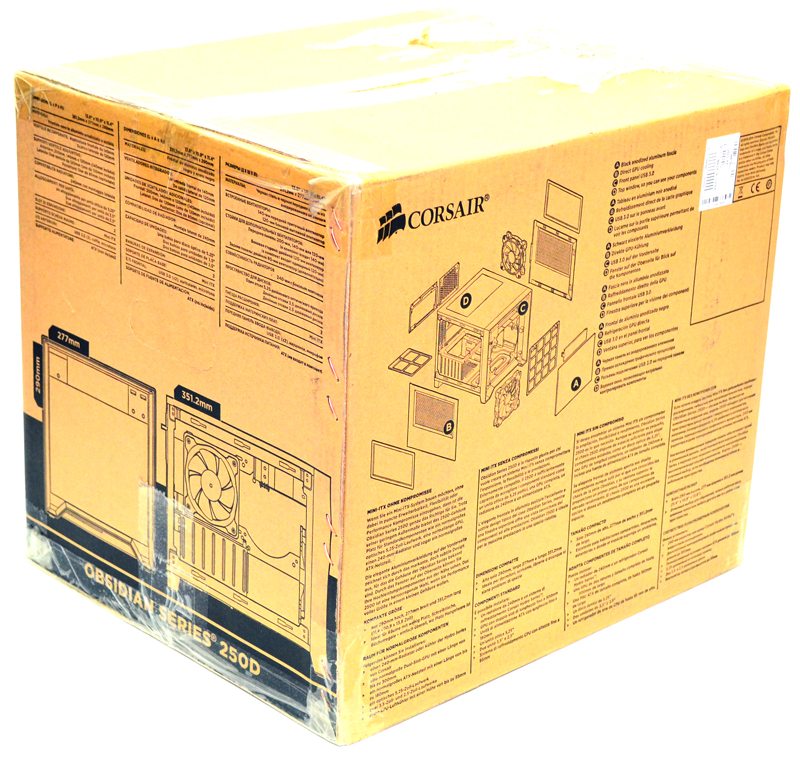 The first thing we found in the box was an easy to read installation manual.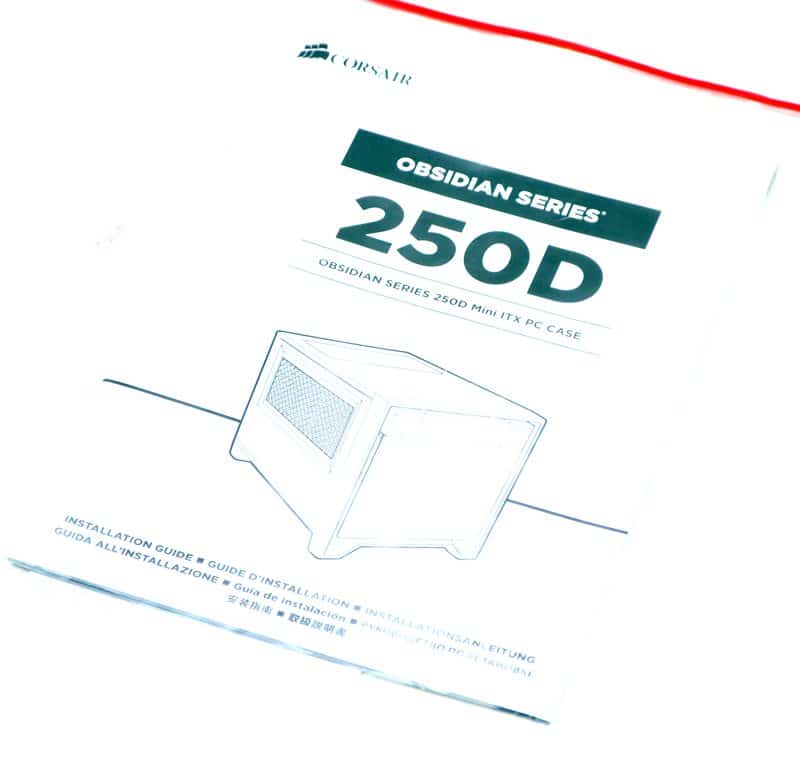 Finally we have a small collection of screws and cable ties that will be used to install all major components such as GPU, motherboard and PSU.