Corsair Reveal Dominator Platinum Special Edition DDR4 Memory
---
---
---
Peter Donnell / 6 years ago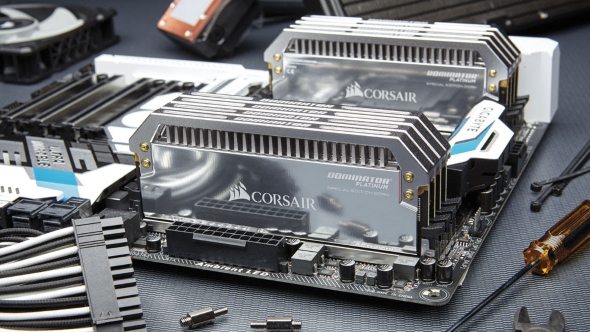 Get ready to absolutely destroy your credit card and your sanity, as Corsair has just revealed their new ultra-exclusive and extremely rare Dominator Platinum Special Edition DDR4 Memory. Not only will this stuff be expensive, it'll also be extremely hard to obtain, as only 500 units are being produced!
The super-shiny memory modules certainly look stunning with their mirror-finish Chrome design, although we prefer the alternate model with the black brushed aluminium. The kits come in 4 x 8GB or 2 x 16GB sets, running at 3200 MHz, although should easily clock to 3600MHz and beyond thanks to their 10-layer circuit boards and DHX cooling system.
"Dominator Platinum SE modules are meticulously crafted with painstaking attention to detail, manufactured in limited edition quantities of 500, and individually numbered." said Andy Paul, Corsair founder and CEO.
When they go on sale, expect to pay £310 for the 4 x 8GB kits, and £280 for the 2 x 16GB kits, ouch!