Corsair SP120/SP140 RGB ELITE Fan Kit Review
---
---
---
Mike Sanders / 1 year ago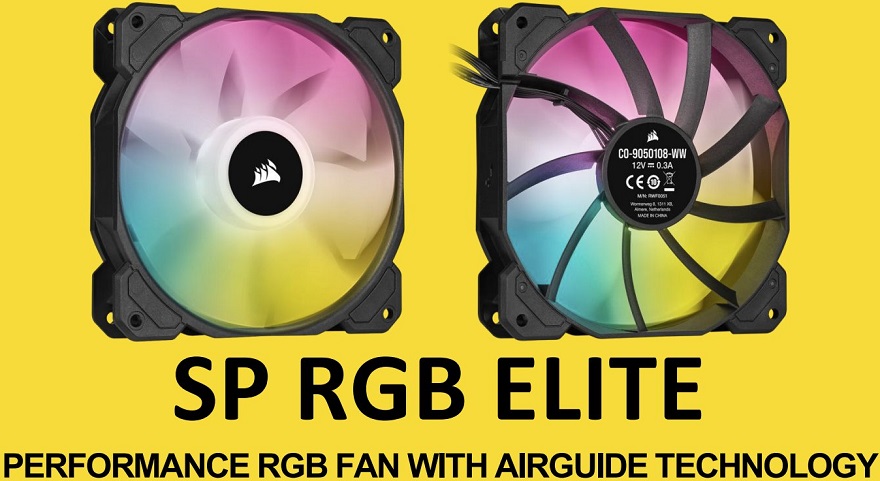 Corsair has regularly represented one of the most popular and respected 'go-to' brands for affordable cooling fan solutions. In fact, I'd say it's almost certain that many of you reading this, if not most, have probably purchased a Corsair cooling fan at some point during your PC ownership. With the launch of the new SP120 and SP140 RGB ELITE fan kits, however, if you are in the market for an exceptionally potent and pretty upgrade, these might well prove to be perfect for you!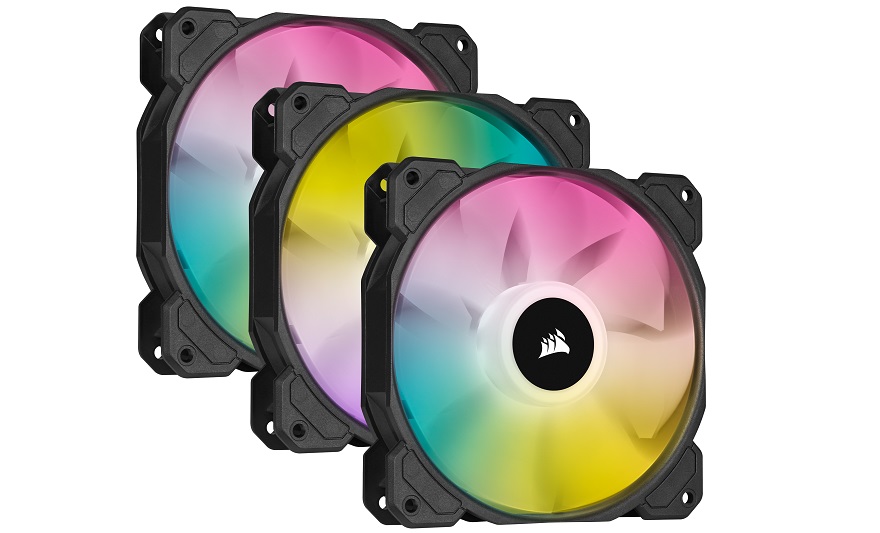 Corsair SP120/SP140 RGB ELITE Fan Kits
The Corsair SP120 and SP140 RGB ELITE fan kits have just been released today and will undoubtedly represent an excellent upgrade option for many PC owners. Available as kits, we can confirm the following contents:
SP120 RGB ELITE – 3 x 120mm fans
SP140 RGB ELITE – 2 x 140mm fans
As such, whether you're looking to replace your existing CPU/AIO cooling fans, intake, or exhaust solutions, Corsair has something here for every conceivable wish! – We should, of course, note that these kits are sold separately, but for the sake of this review, we'll be looking at both kits together! That way, we have more RGB lighting to (hopefully) blow your mind!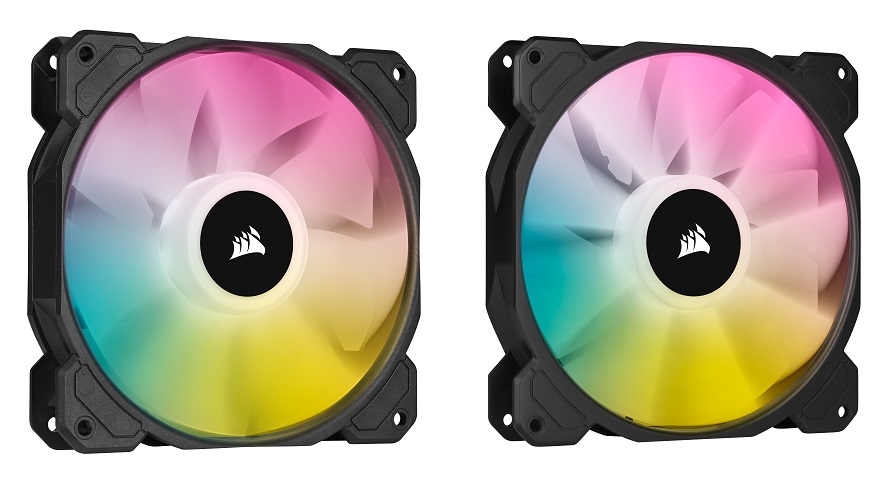 Specifications
For more in-depth details and specifications, you can check out the official Corsair product pages via the links below:
SP120 RGB ELITE – Click the link here for more information!
SP140 RGB ELITE – Click the link here for more information!
NB. The official product website links were not live at the time leading up to the publication of this review. These will be updated to add them as soon as possible!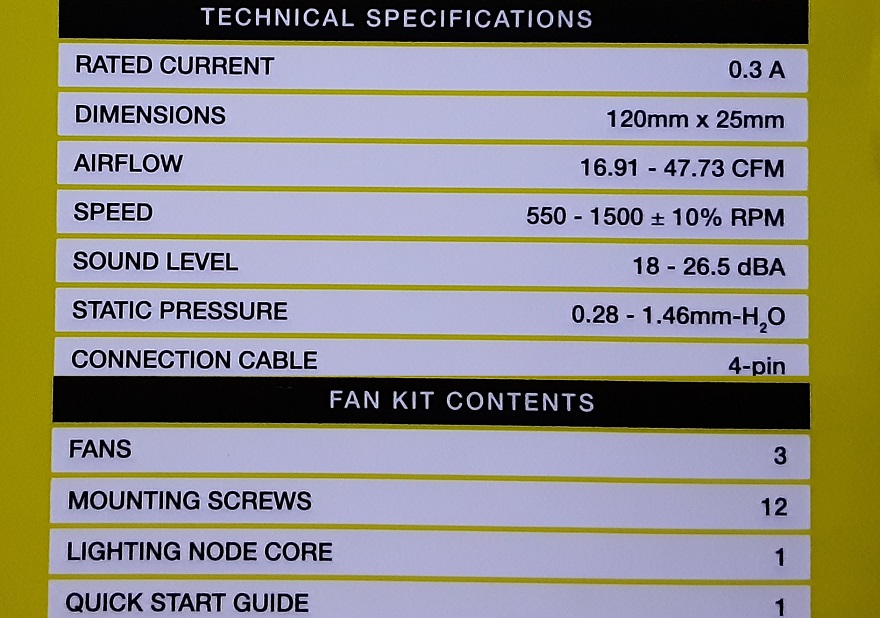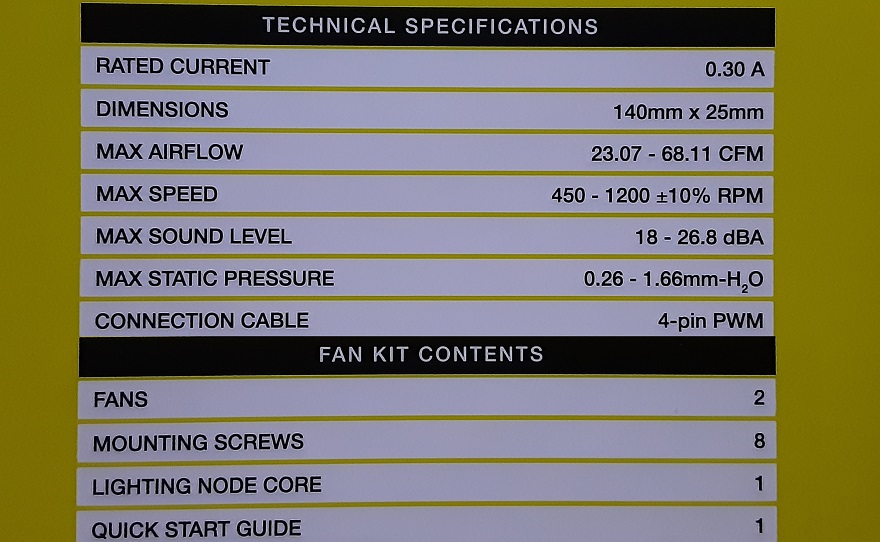 Features
CORSAIR AirGuide Technology: Utilizes anti-vortex vanes to direct airflow and concentrate cooling, improving cooling whether used as intake, exhaust, or mounted to a liquid cooling radiator or heatsink. ​
Eight Individually Addressable RGB LEDs: Complete your CORSAIR SP RGB ELITE-cooled system with an additional fan, equipped with eight LEDs around the hub.​
Your Setup at Your Command: Create vivid lighting effects with powerful CORSAIR iCUE software, bringing your system to life with dynamic RGB lighting synchronized across all your iCUE compatible products. Requires a CORSAIR Digital Lighting Controller, sold separately.​
Low-Noise, High-Performance: A translucent 120mm fan blade spins as quietly as 18 dBA, providing high airflow while letting your RGB lighting shine through.​
Keep Your System Cool: Powerful PWM-controlled fan speeds up to 1,500 RPM, pushing up to 47.7 CFM of air with 1.46mm-H2O of static pressure. ​(120mm version)