Corsair Strafe Mechanical Keyboard Review
---
---
---
Peter Donnell / 8 years ago
Introduction
---
Corsair is one of the most recognisable brands in the PC market, with a huge range of products, such as power supplies, chassis, coolers and more importantly today, peripherals. Their latest keyboard is the second in the Strafe series, but it's a little bit special, as it's not only a premium grade mechanical keyboard, but it also features the new Cherry MX Silent switches!
Mechanical keyboards have a reputation for being noisy, at least when compared to the common membrane switch keyboards. Of course, the switch type does vary, as black and red switch are not too noisy, but blue and green have that tactile click. You can mediate this a little with some 0-ring mods, which dampen the action and noise quite well, but these new switches go one further, by adding the dampening directly into the switch housing.
This keyboard is available in three formats, Cherry MX Red, Cherry Mx Brown and Cherry MX Silent, which Corsair say is "30% quieter than any mechanical switch on the market".
Check out the video below as Corsair talk us through the latest features of this feature packed new keyboard, including a great explanation of what is possible with the Cue software and RGB lighting.
The keyboard is very well equipped, with USB pass through, 104-key rollover, RGB lighting, the new switches, built-in memory and more.
Corsair isn't fooling around here either, this may be an expensive premium grade keyboard, but Corsair not only offer more features than the competition, but they also do it for less money; if that doesn't get you excited, nothing will. So enough mucking about, let's get right in and take a closer look at what the Strafe has to offer.
The packaging is typical Corsair gaming colours, with a stunning image on the front and the main specifications dotted around the edges.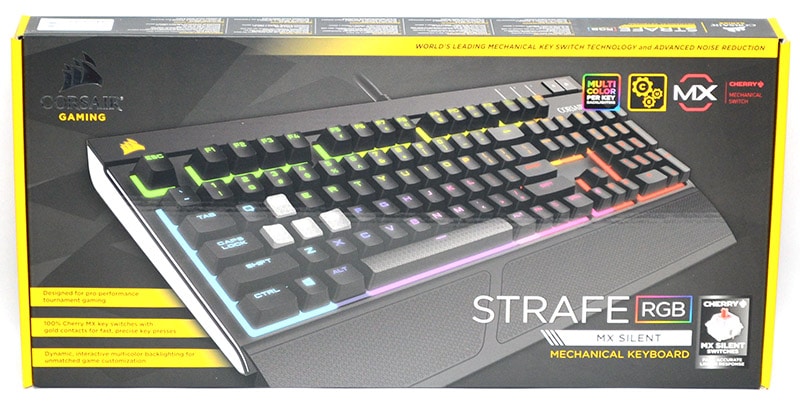 Around the back, we've got a more detailed run through of the features, such as the RGB lighting and gaming keys.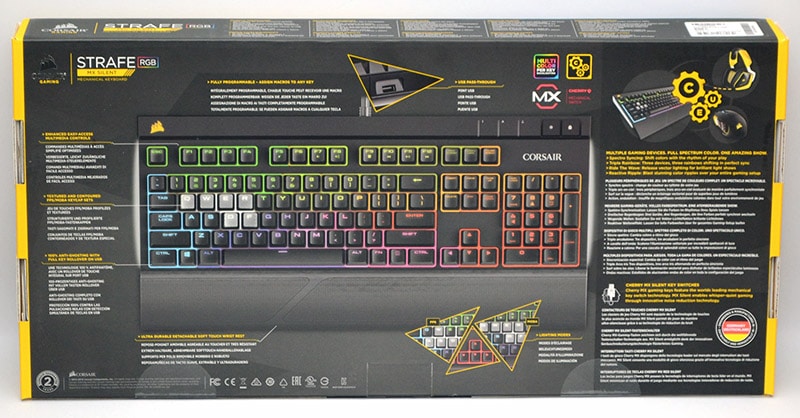 The first thing you'll find in the box is this handsome wrist rest, which has a gripped texture to it.

It completely optional to use and can be mounted to or removed from the keyboard in seconds.

Also in the box, a set of WASD gaming key caps for FPS gaming.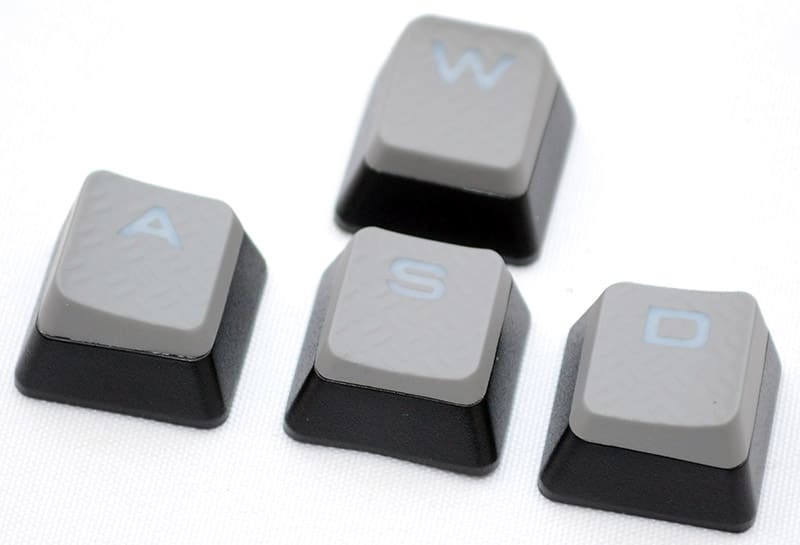 As well as a MOBA set, giving you lots of flexibility.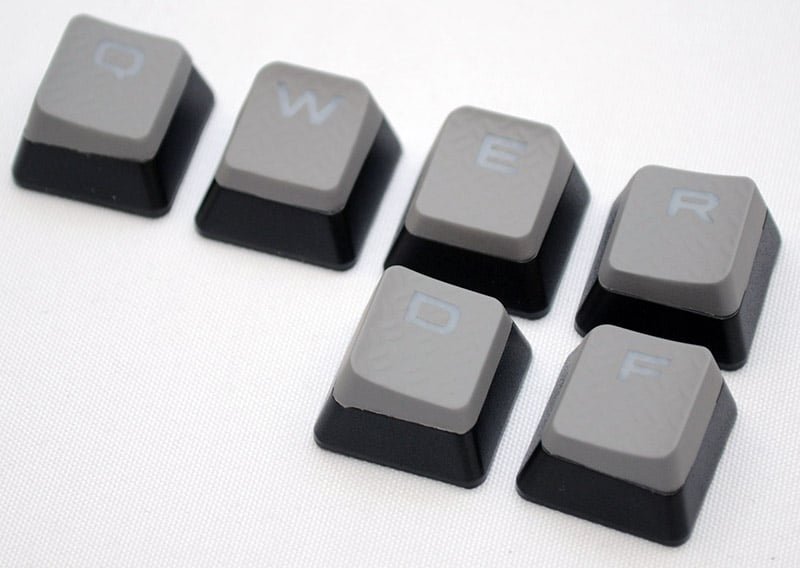 Oh, let's not forget this handy key cap removal tool.