Corsair Voyager Air 1TB Wireless Hard Drive Review
---
---
---
Chris Hadley / 8 years ago

So onto the drive itself, the unit does have a reasonable bulk to it, but this is nothing to no be expected as there is a 2.5″ drive inside and a battery pack as well as the bits to make it function, so all things considered its rather compact. Corsair do give an option of colour with this being the brighter of the two with a gloss red cover. If this is too bright then fear not as there is also an all black SKU with a matt black finish where this one is red.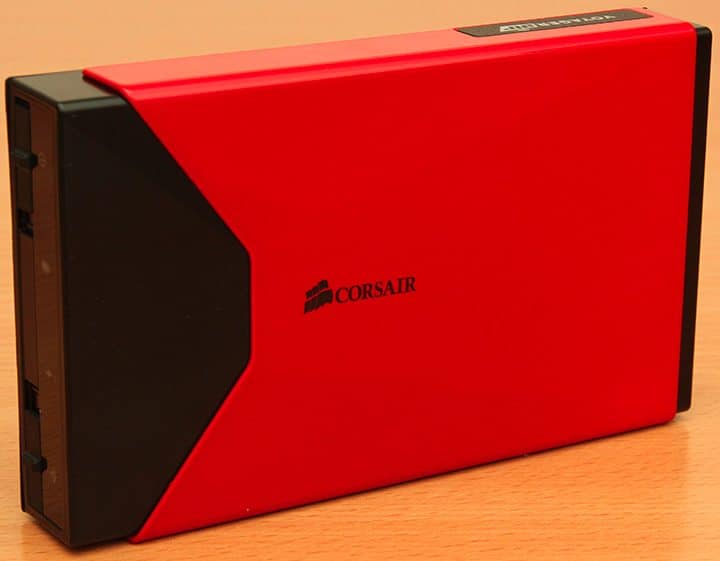 One end of the drive houses the status lights and power switches, the left one for drive power and the right to turn the WiFi connectivity on and off. there are also status lights for charging and battery life.

Spinning the unit around unveils the data connections, with a DC power jack, USB3.0 and Gigabit Ethernet. Do note that when connecting to USB, the WiFi functionality is disabled, irrespective of the position of the WiFi power switch on the other end.

Making sure the drive doesn't slip and slid around, four rubber feet on the underside keep the drive in place, although whilst on the go the drive can simply be chucked in a bag or holdall. The small hole to the left of the below image is for a reset button to restore WiFi settings in the event of forgotten passwords etc.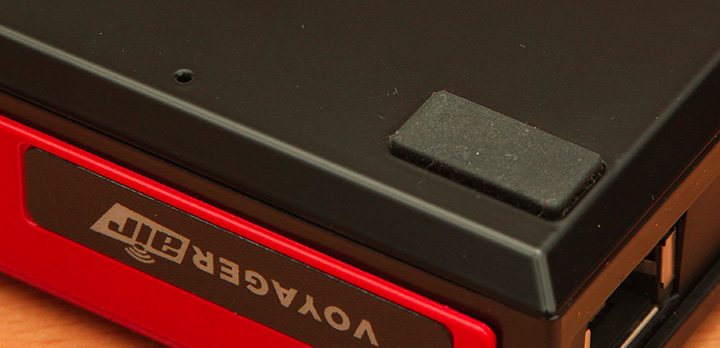 Last of all to give a better indication of size, the Voyager Air is only slightly larger than my Nexus 4 and in terms of thickness is only just over double that of the same handset.