Cougar Armor S Gaming Chair Review
---
---
---
Peter Donnell / 3 weeks ago
A Closer Look – Components
Everything in the box comes separately wrapped and packaged to ensure it all gets to you in perfect condition. This was certainly the case, as the box had taken a fair beating before it got to me, and honestly, there's not a single mark on the product. Of course, this does mean you'll have to assemble the chair yourself, and looking at the parts here, if you've done one before, there's nothing really unfamiliar here. If you haven't, there's a simple guide to follow, but overall it shouldn't take more than 15-20 minutes.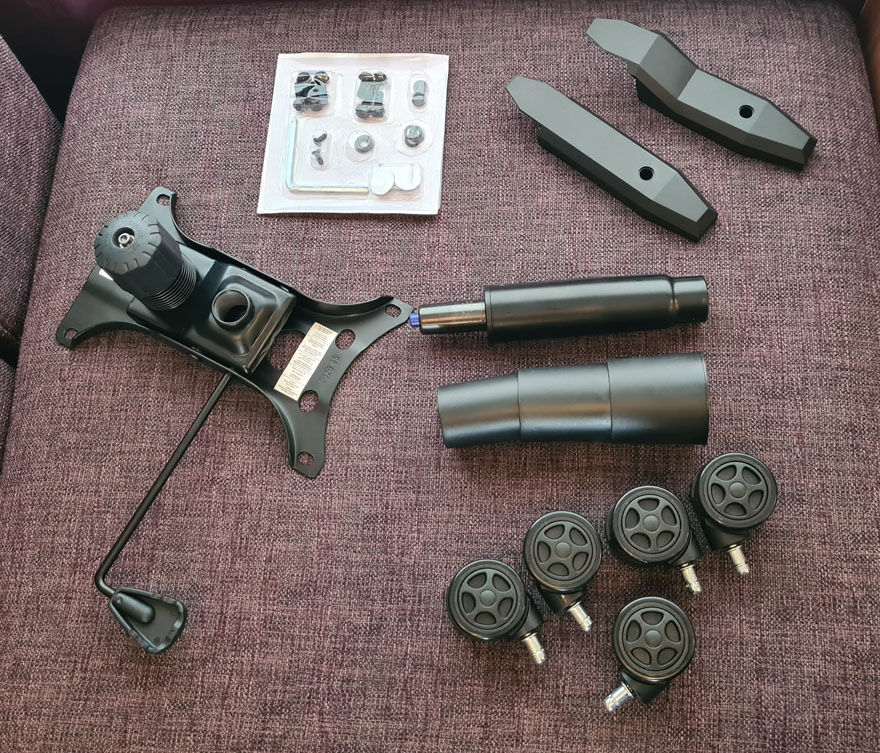 There's a class-4 gas lift cylinder included, pretty much the industry standard really.

It comes with a telescopic sleeve which will help hide the gas mechanism.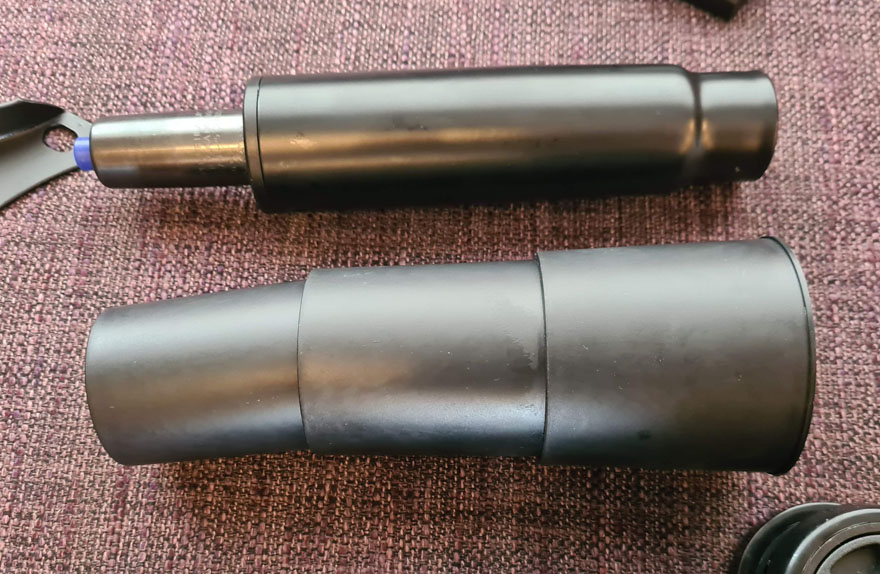 There's a heavy-duty piece of metal for the gas-lift mount, which has a tilt-lock mechanism built-in.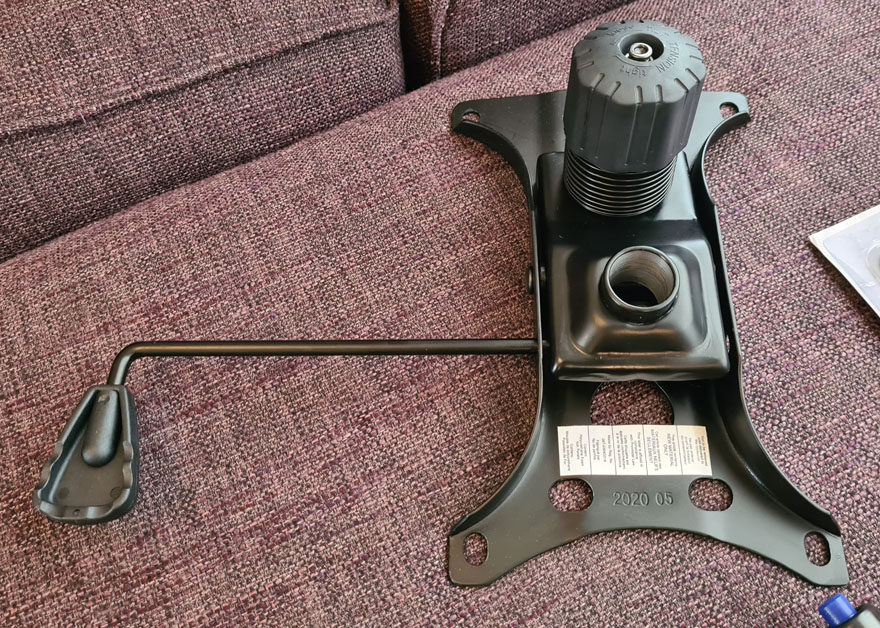 There's a large single-piece base made from metal. It has a nice size and weight to it, and looks presentable enough with a 5-point star design.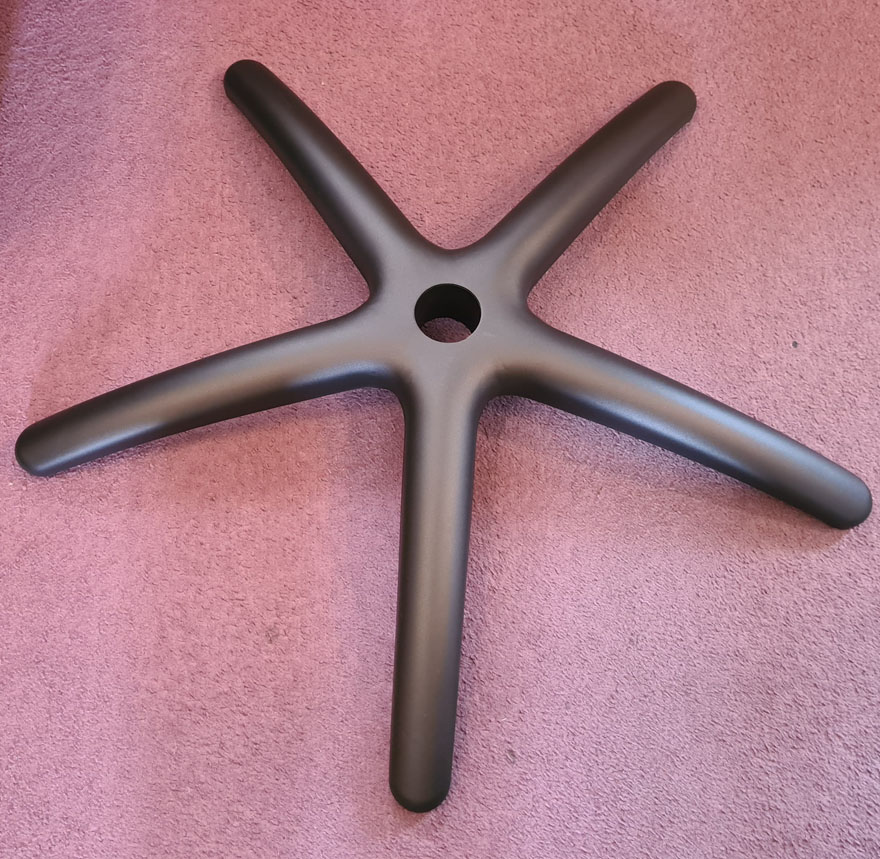 To clip into the base, you'll find five caster wheels. The wheels are a good size, and appear to have a plastic/nylon finish, so they're suitable for both carpets and harder floor surfaces.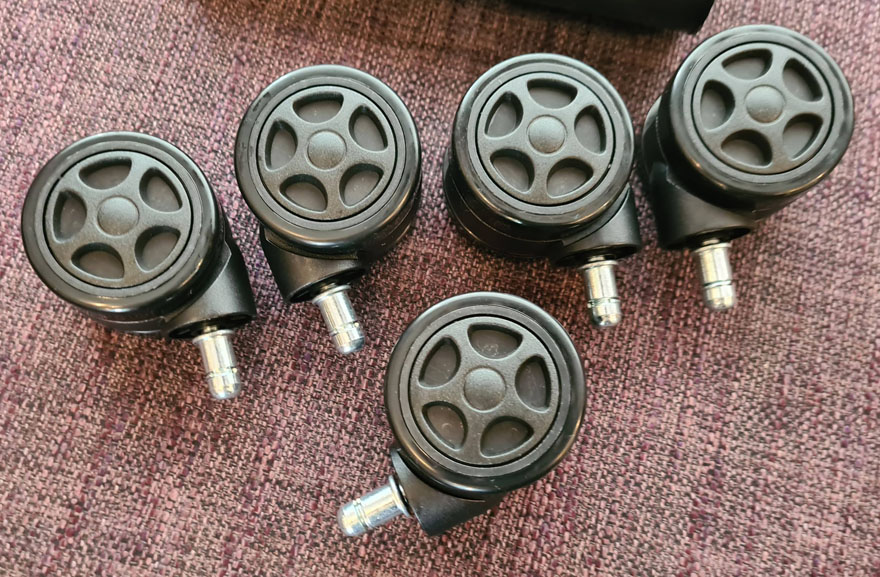 Two plastic guards are included, which will be used to hide the tilt mechanism and backrest mounts.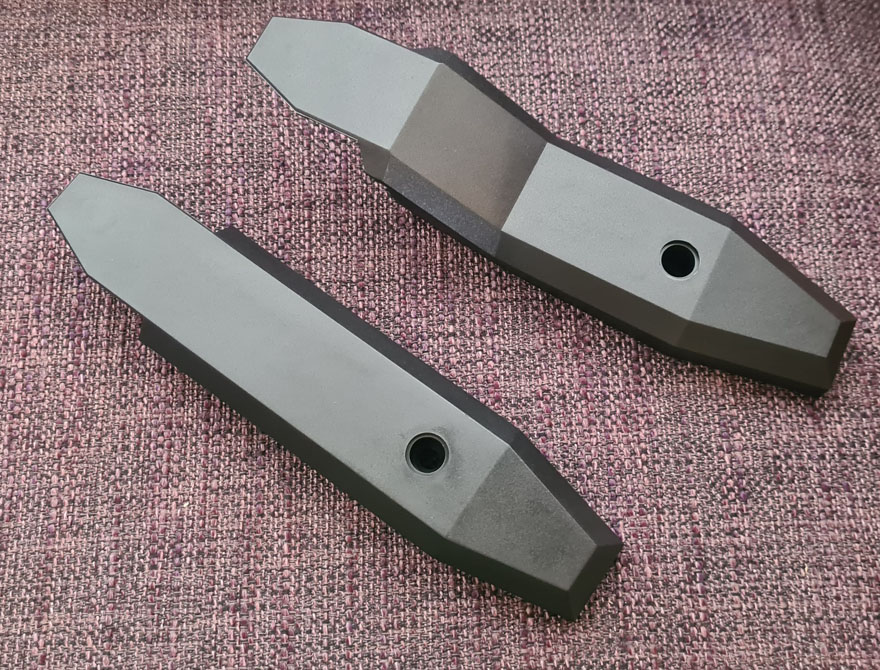 There are two cushions included with this chair. The first, a contoured neck pillow that can be hung from the headrest.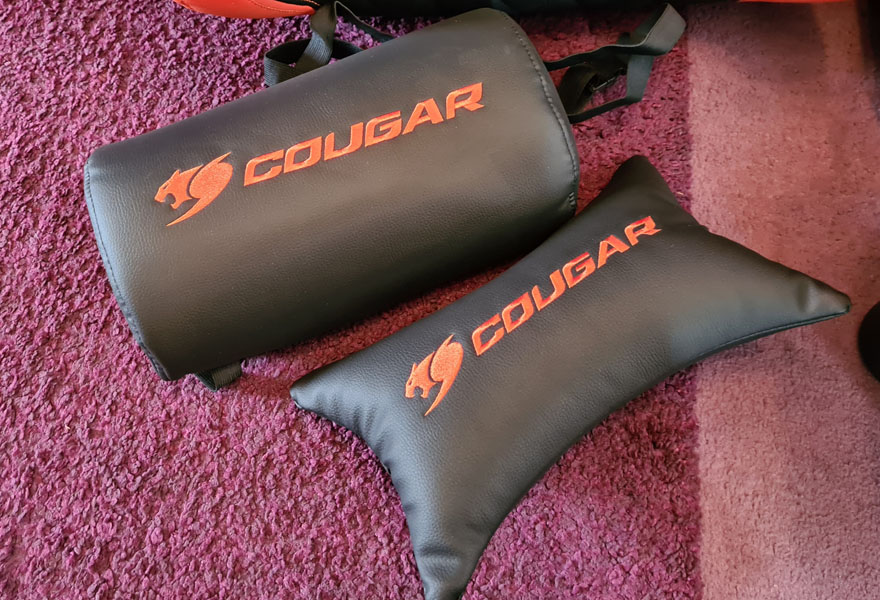 There's also a thicker lumbar support cushion that can be put behind your back. Of course, these are optional, and you can add/remove them any time you wish.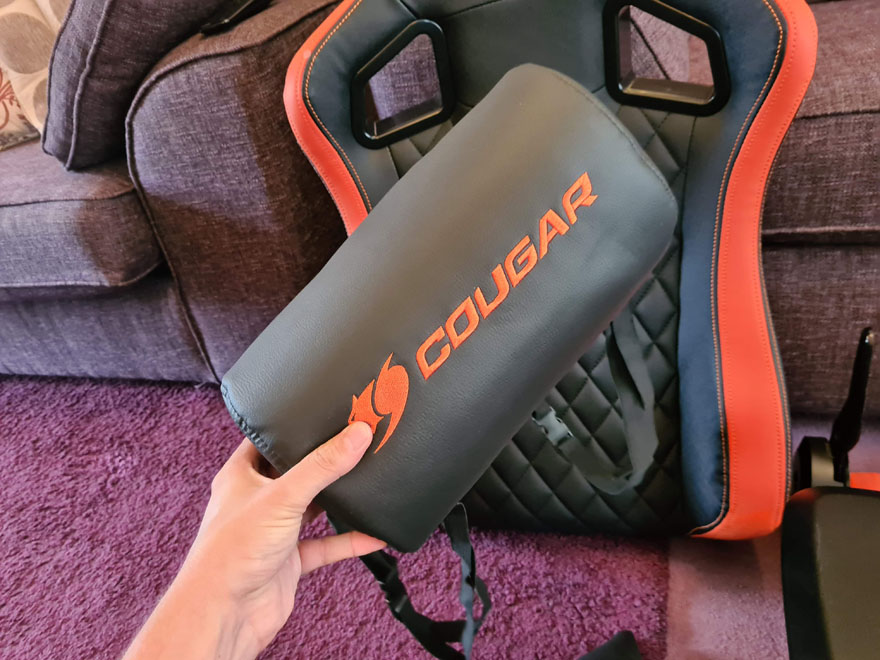 There's also a small blister pack, which contains all the fittings you're going to need to assemble the chair, and even a handy tool so you won't even have to go find your own screwdrivers.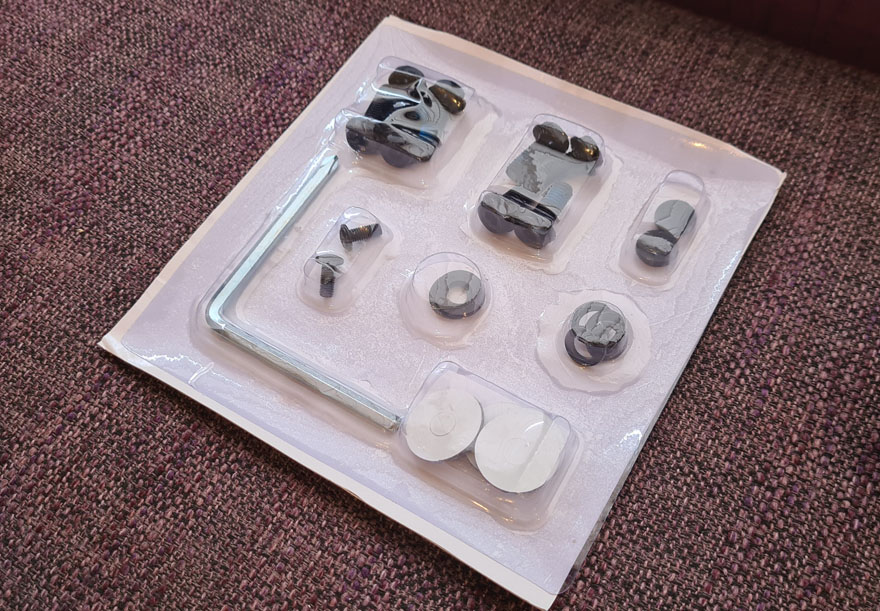 Of course, there are the big parts too, such as this one-piece backrest. It's quite a large item, but this is a high-backed chair.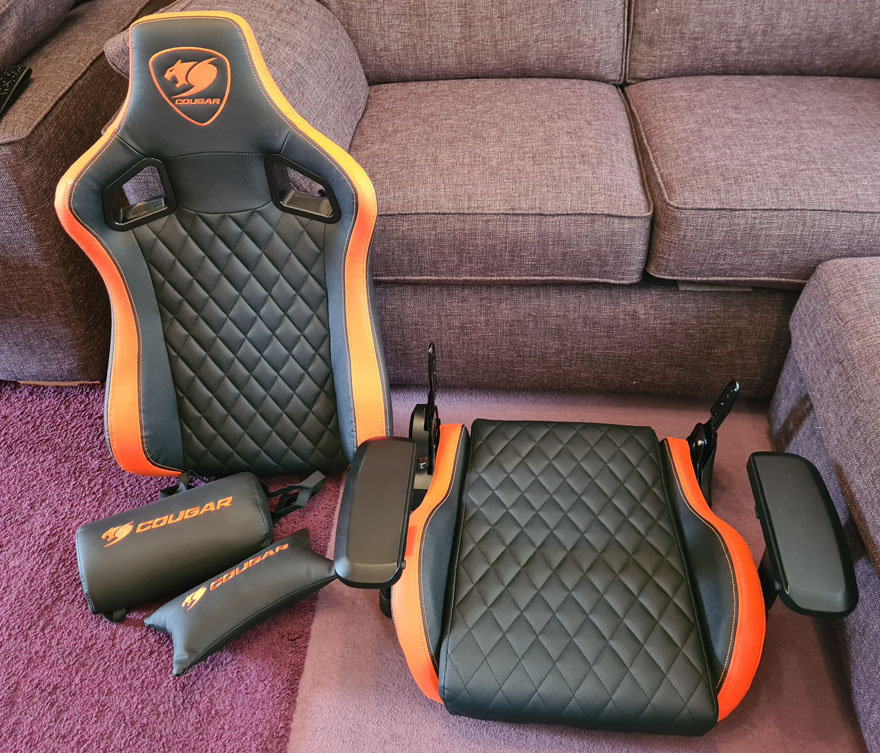 Then you have the base of the seat, which is quite heavy. It features lots of thick padding over a steel frame. However, it also comes with the armrests, and the gas mechanism control systems pre-installed, which explains why it's so bulky and heavy.