Cougar Challenger Mid-Tower Chassis Review
---
---
---
Peter Donnell / 9 years ago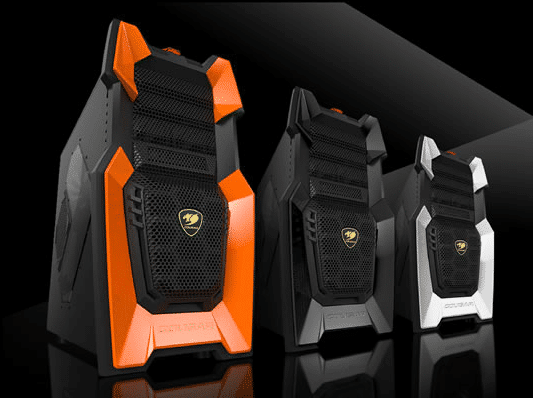 So there we have it the Challenger Mid-Tower from Cougar, as a chassis its a solid performer throughout. With ample cooling capabilities for most any system on the market, a good good quality throughout the interior of the chassis and plenty of room for storage and component installation.
The front panel is clearly going to be a big talking point though, its hard not to notice its somewhat extreme design. It's obviously not to everyones tastes though but there is a market out there for this sort of design and I personally really do like it, its a bit (see: lot) different and a great change of pace, but I don't think I'm ready to use it as my main system that I keep in the living room, it would clash with just about everything I own.
Those of you who love the styling will be pleased to know that it is a fantastic chassis though, it comes with all the modern features you could ask for, with native USB 3.0 that is backwards compatible with older USB 2.0 motherboards, an external HDD dock, some high quality pre-installed fans, quick release drive bays, cable management, practical and easy to access dust filters and room for a little water cooling. So it ticks a lot of boxes.
But back to the styling for just a moment, the only issue I know a few people will have with the front panel is the plastic, there is quite a lot of it and as far as functionality goes its quite unnecessary. But this front panel isn't about practicality, that much is obviously. It's about making big and bold statement, having something that really grabs your attention and this chassis does that perfectly, making refreshing change from all the black and white boxes that are common on the market at the moment and catering for people who want something that looks like a transformer (as in the cartoon Transformers) .
So if you're looking for something a bit different without compromising on a sturdy feature list then you should be more than happy with the Cougar Challenger, it may not be to everyones tastes but nothing ever is. The Challenger earns itself our Editors Choice Award this week for being a solid all rounder, but if I were to purchase one today, I would likely go for the other colour choices such as the all black or the black/silver finish.