Cougar Introduces Surpassion Gaming Mouse
---
---
---
Ron Perillo / 3 years ago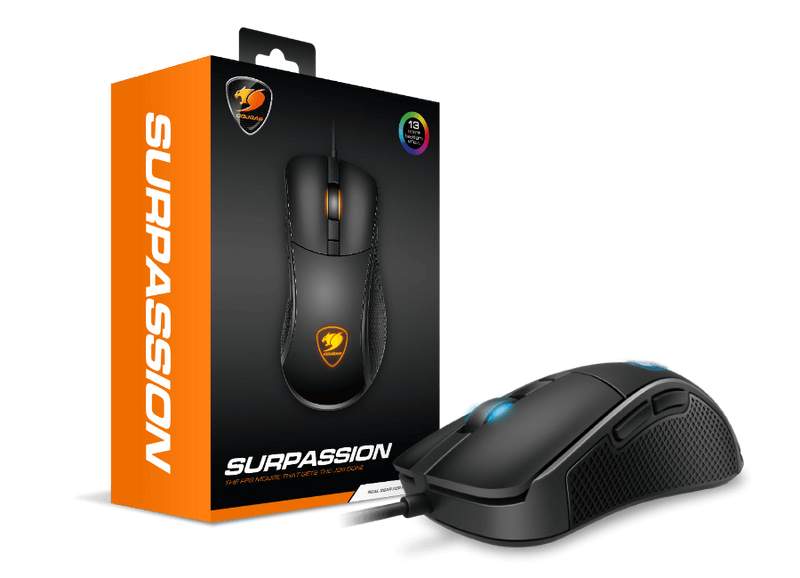 Cougar is announcing what is possibly their best gaming mouse yet, with possibly the worst product name in history. They are calling it the "Surpassion" optical gaming mouse. Most likely as a portmanteau of 'surpass' and 'passion' since its design and feature set is quite impressive. The Surpassion uses a PixArt PMW3330 Optical gaming sensor, has RGB LED lighting and uses 50M Omron microswitches. For under $50 USD, that is a very good deal.
High Performance Sensor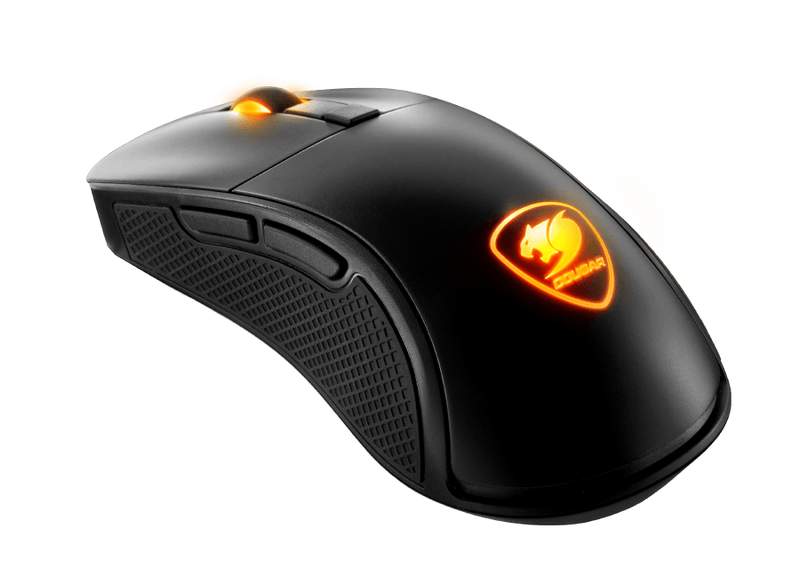 The Cougar Surpassion uses a PixArt PMW3330 Optical gaming sensor which is capable of up to 7200 DPI. It has a maximum tracking speed of 150 inches-per-second with a 30g acceleration. The polling rate is also adjustable from 125 to 1000Hz. Moreover, users have further control with the option of enabling angle snapping, and adjusting lift-off distance.
Optimal Shape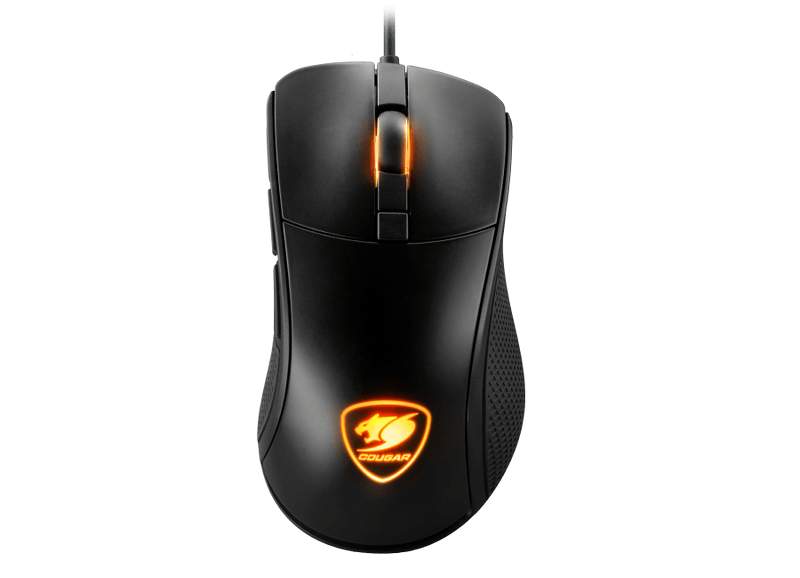 The Cougar Surpassion measures 120mm long by 65mm wide and is 38mm tall. Despite being packed with features, it only weighs 97 grams without the cable. There are six standard buttons on the top, including the back and forward button with a color-backlight toggle button. Since it does not use software for color adjustment, the RGB LED preset button is limited to 13 different backlight modes. Eleven of which are single-color and two are multi-colored.
Accuracy is not just about the sensor, but it is also about control. Which is why proper grip is important. Hence, the Cougar Surpassion has textured rubber sides so it does not slip away from the user's fingers. The underside however has to be able to glide around freely. Which is why there there are wide PTFE feet at the front and back.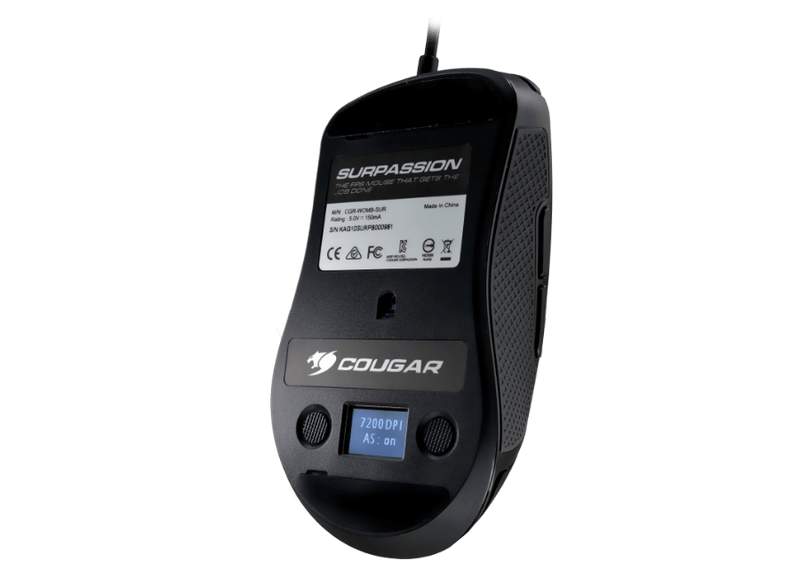 The bottom is where the custom LCD screen and software-free onboard control buttons are available. Users can adjust the polling rate, LoD, angle snapping or set custom DPI modes from this interface.
Pricing and Availability
The Surpassion gaming mouse has an MSRP of $49.99, and is available now.