Cougar MX410-G RGB Mid-Tower Case Review
---
---
---
Peter Donnell / 7 months ago
Exterior
The Cougar MX410-G RGB may be a more affordable model, but on first impressions, it certainly doesn't look it. The case is reasonably lightweight, but then again it's pretty compact for a mid-tower too. There's a tempered glass windows on the left side, which is going to be perfect for showing off the hardware of your new build. I like that the thumbscrews are at the back too, as it leaves this side looking very clean.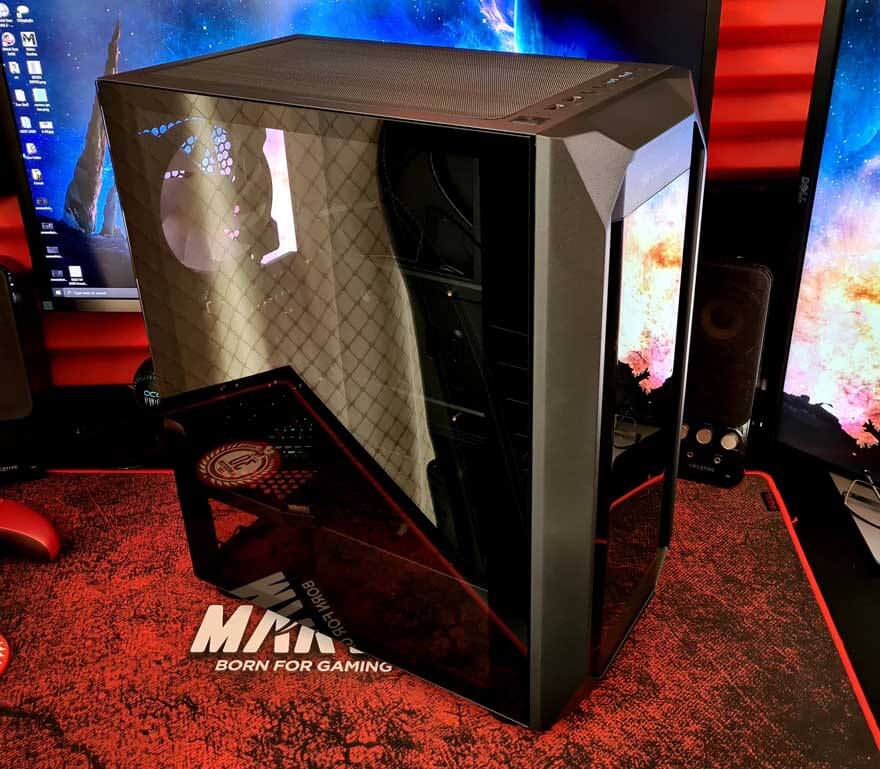 The front panel may not have glass, but it does have this angled piece of Perspex for the window. Curved glass would cost a fortune! It looks really cool though and where it folds in at the sides, it allows for airflow to the trilogy of RGB fans in the front of the case.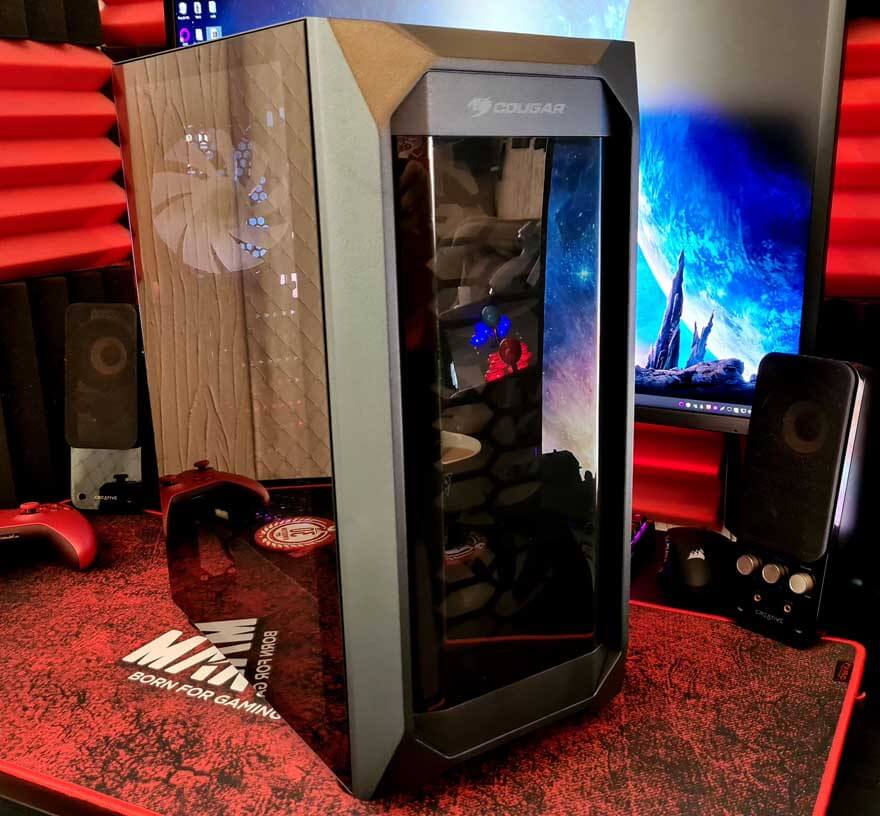 Branding is kept pretty minimal here, with just a grey Cougar logo on the top of the panel.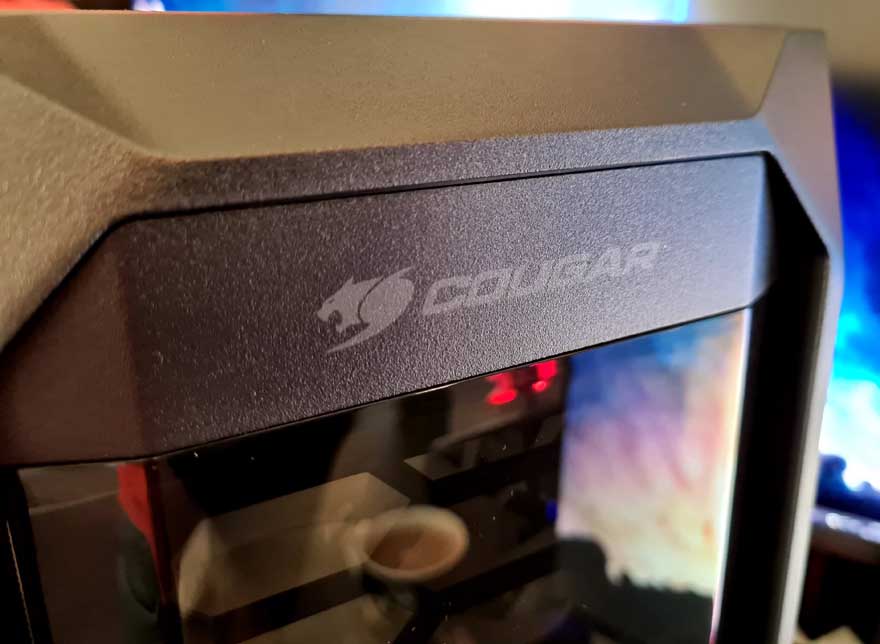 Overall, the front really does look fantastic, and I love that lightly textured finish to the plastics, as it gives them a more premium look and feel.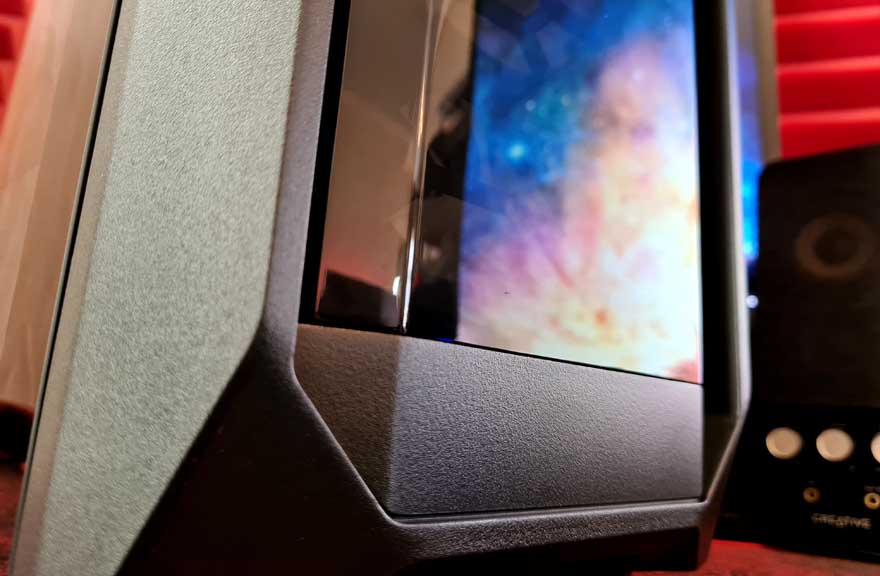 The top panel has a huge magnetic dust filter, keeping all the dirt out of your case, but also offering up a lot of extra airflow.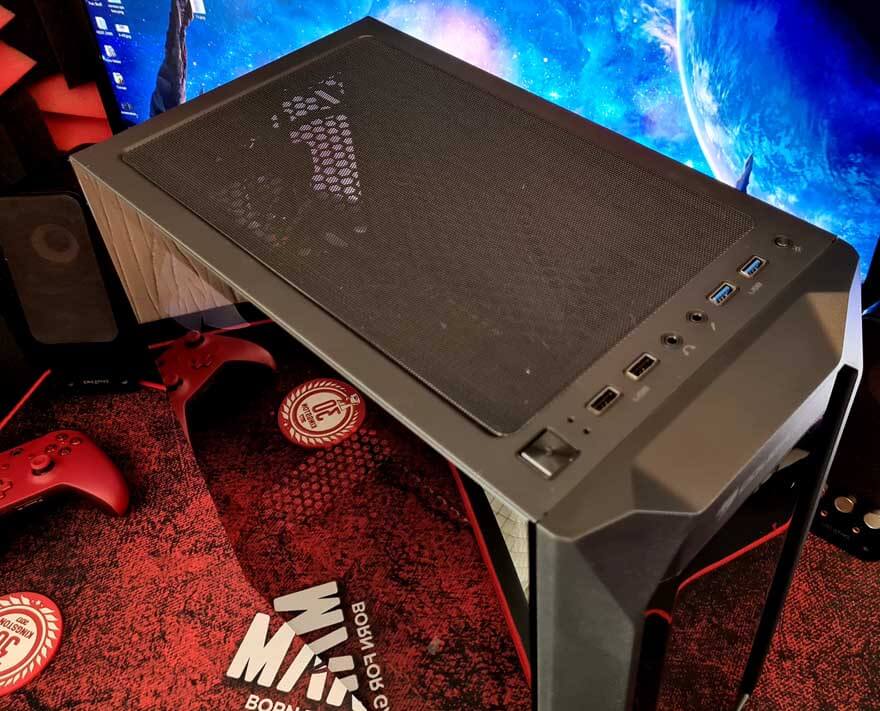 Remove the filter, and you'll find a range of 120/140mm fan mounts and spacings, ensuring you can add some more fans or even a radiator in the top of the case.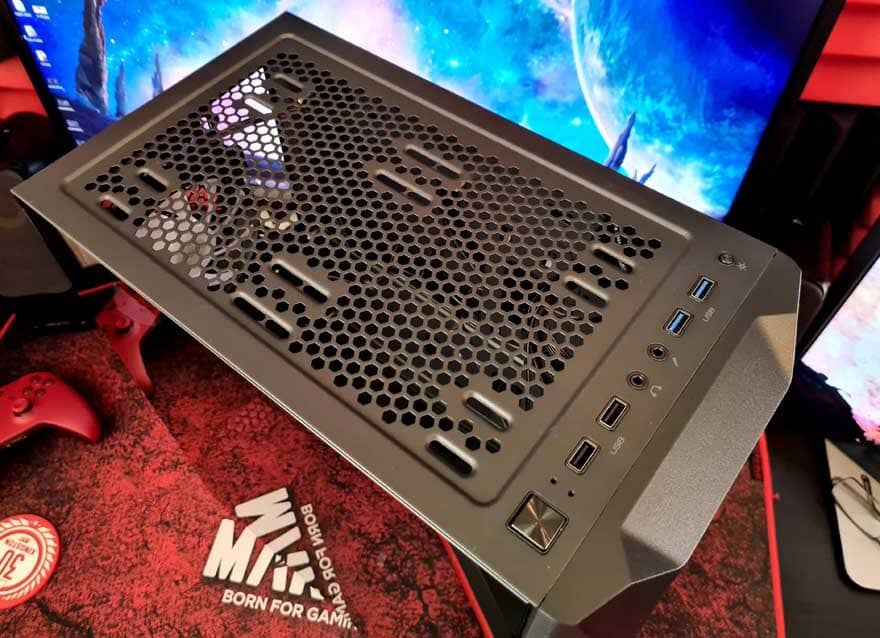 The front I/O panel is very well equipped, with a power button on the left, two USB 2.0 ports, HD audio jacks, two USB 3.0 ports, and a built-in RGB control button. The RGB button is paired up to the built-in hub.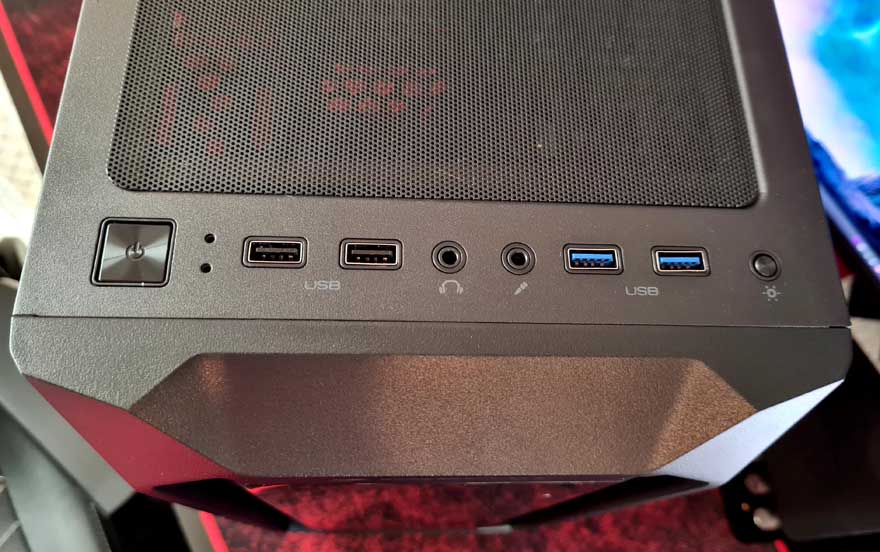 The right side panel is just a blank metal panel, nothing fancy, but it gets the job done.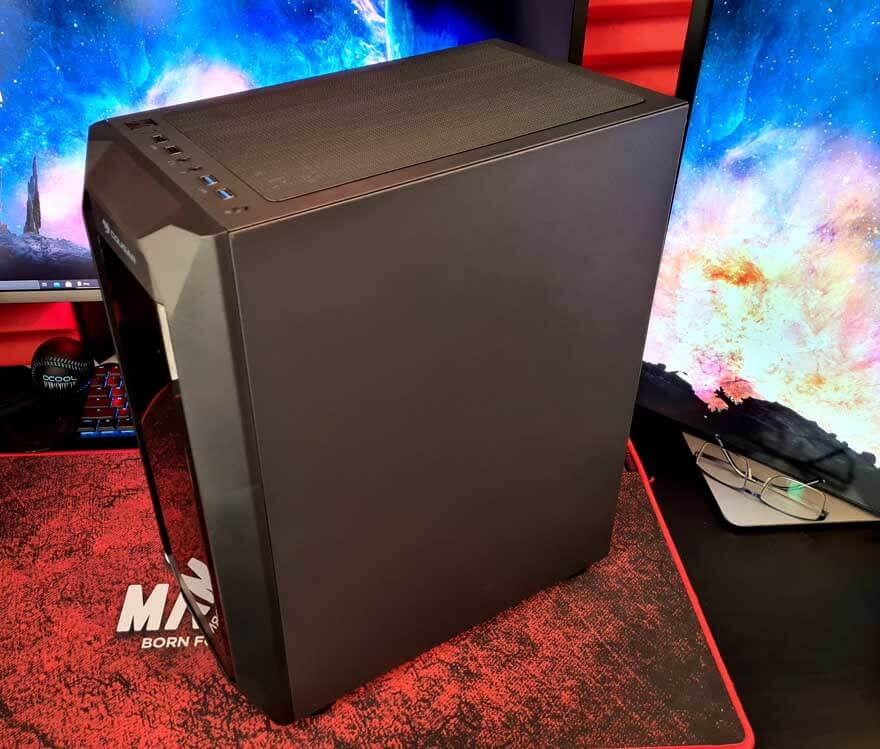 Around the back, the case features a top mounted 120mm fan, which comes with height adjustable screw slots, so you can improve compatibility with AIO coolers or even custom loop radiators.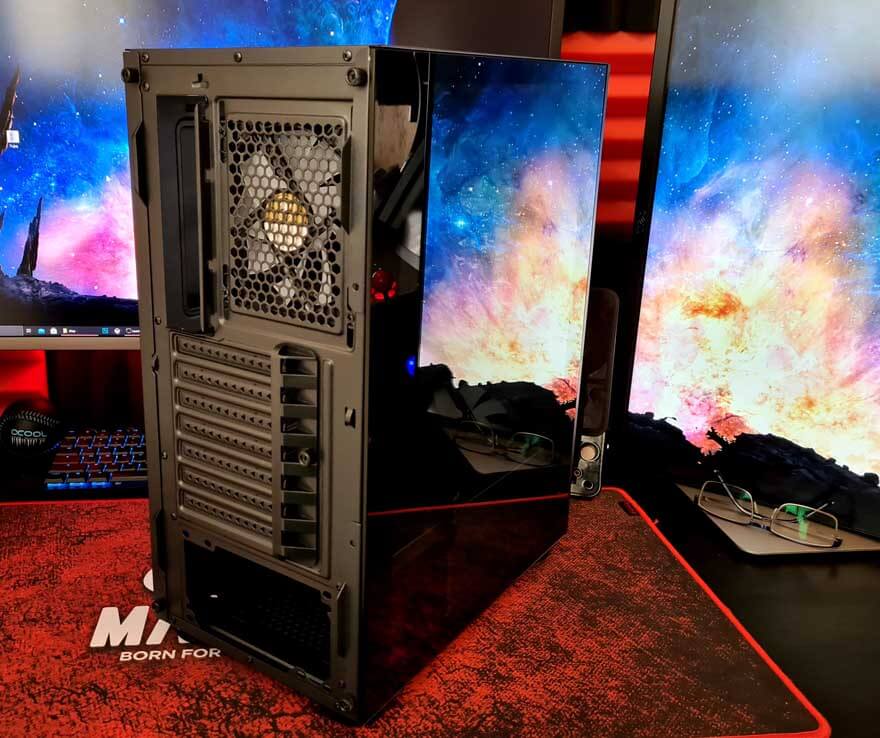 There are seven expansion slots, and there's a screw on plastic screw guard keeping everything in place and tidy.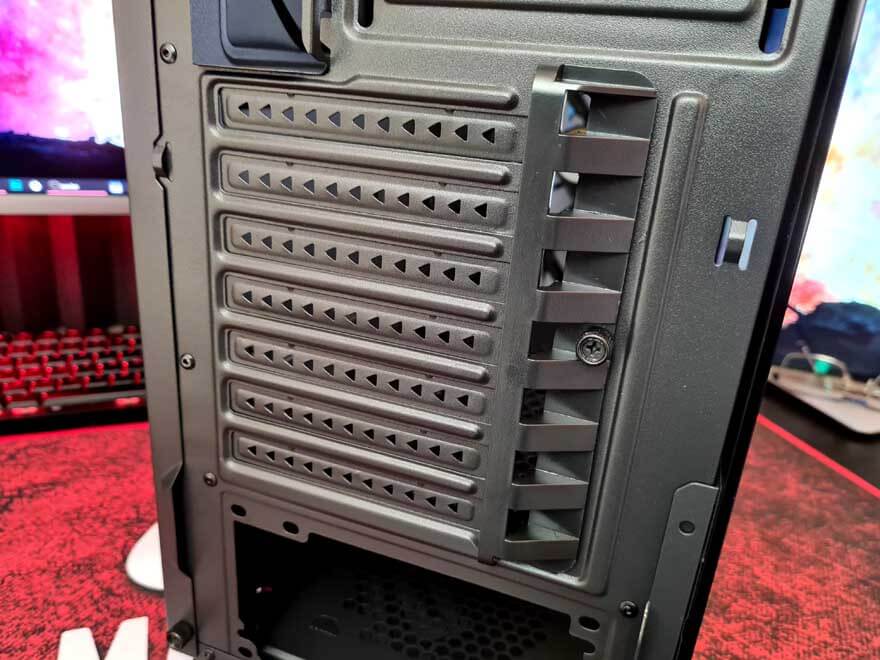 The case supports an ATX PSU and it can be mounted inverted or standard.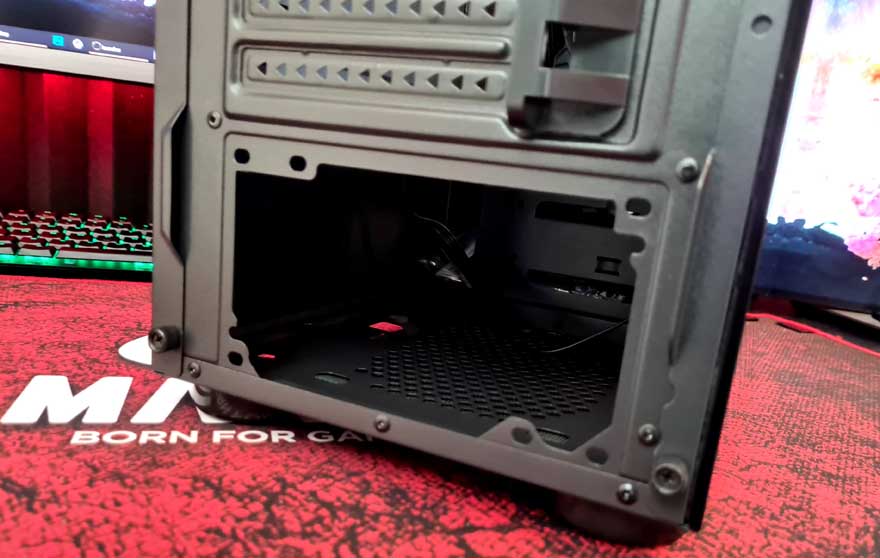 Of course, inverted would make sense, as you can take advantage of that bottom dust filter/air intake. There's good ground clearance on the case too, with your large rubber coated feet.