Cougar STX 550w Non-Modular Power Supply Review
---
---
---
Mike Sanders / 5 years ago
A Closer Look
---
These days, it is a little unusual to encounter a non-modular power supply. While it is nice for me in terms of getting it all hooked up to the system, it can be significant pain to just have a clump of cables sat inside your PC. Particularly these days where Molex and floppy disk adaptors are practically redundant.
In terms of the overview though, Cougar has made some sensible decisions. For example, while the cables to have a protective sheathing, it is rather thin. This might usually sound like a bad point, but for non-modular, I don't so. This at least gives you some nice flexibility in the cables which by proxy means that you should be able to not just fit them, but manage them as well. The cable length is a little on the short side, but for most computers, this shouldn't be too much of a problem.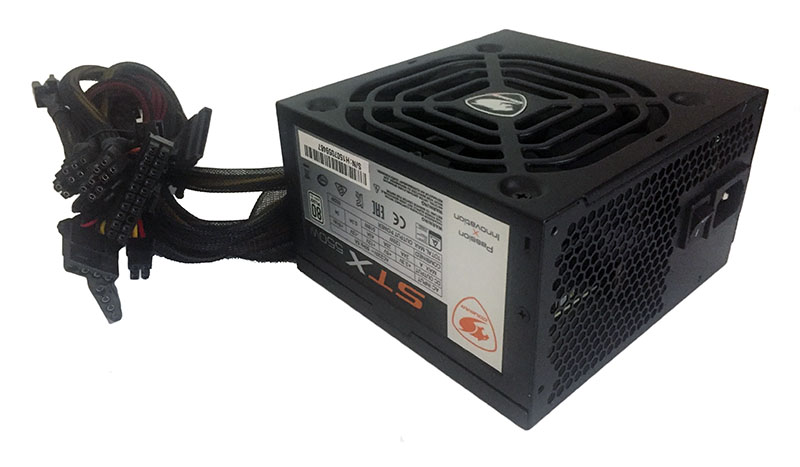 The fan vent at the top of the power supply is nice and large. The Cougar logo to the center is also a nice touch. It is, however, a little unusual not to see the fan more centrally positioned. There is clearly quite a larger distance at the base than there is at the top. This shouldn't have any massive effect on the performance, but we do not often see such a prominent positional difference. As this is a rather inexpensive model, there is, of course, no hybrid mode and as such the fan runs at a static preset speed based on the output/temperature.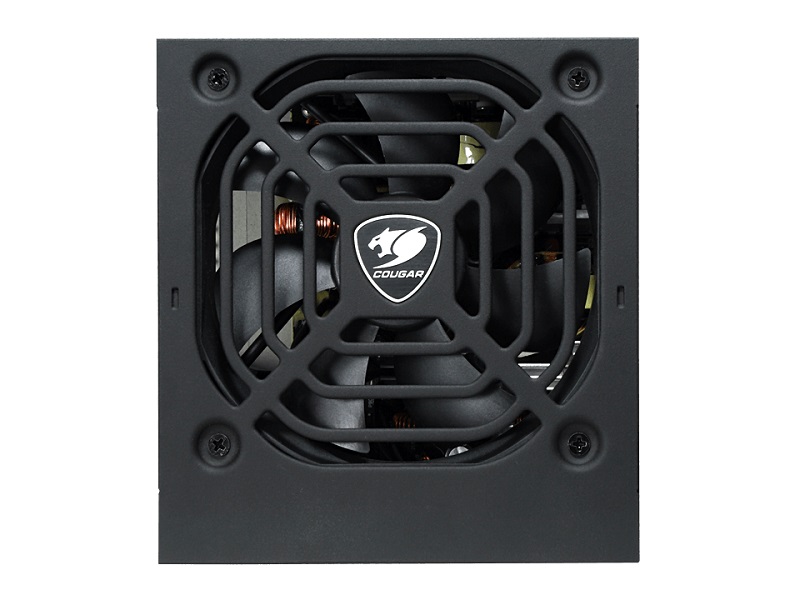 The backplate has some nice large vents, although there is a pretty large area which does not. This design choice might be due to the fact of features that more powerful models have, but that gap under the power switch and input does, like the fan, seem a little unusual.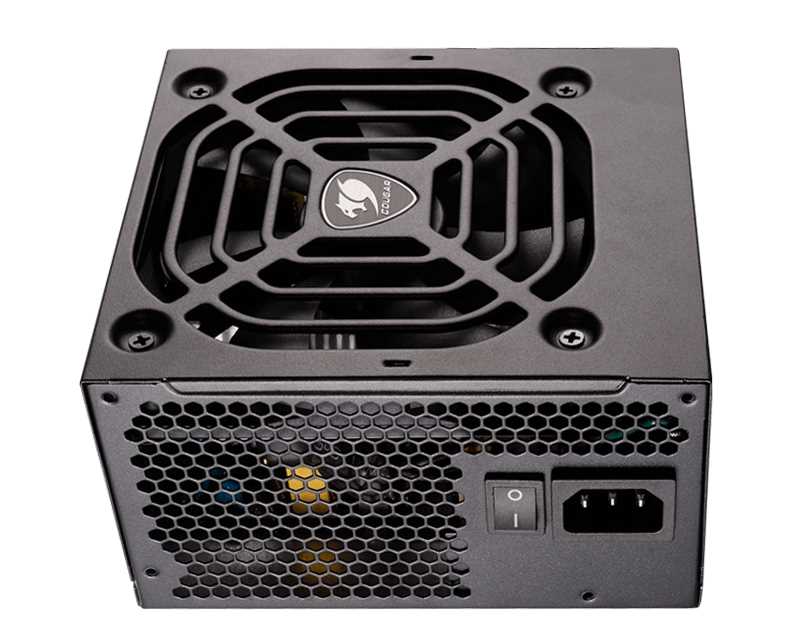 Interior
Many of the inexpensive power supplies can be an absolute mess on the inside. That isn't, however, the case with the Cougar STX. While that massive clump of non-modular cables isn't exactly attractive, everything else is quite neat and tidy. What particularly draws attention, however, is the two large banks of heat syncs. Hopefully, for such a small cooler, these in combination with the fan should help keep the temperatures in a nice sensible range.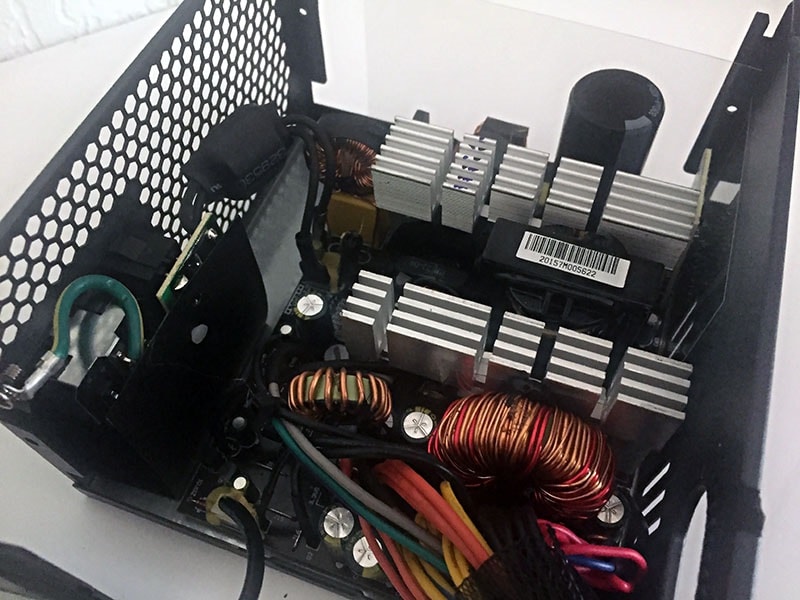 Although difficult to get a close look at the capacitors (due to a rather intrusive plastic protective slip) we can confirm that the capacitors used are manufactured by CapXon. Do not let the name fool you though, these are not Japanese. Remember again, however, that this is not a premium power supply. As such, any expectations were optimistic, to say the least. CapXon is a Chinese company and it is perhaps a little concerning to see these capacitors are only rated to 85C. Even the rather unpleasant smear of glue to the side doesn't necessarily fill you with confidence. It doesn't look particularly well stuck on, almost as if they thought that they might have to remove it at some point.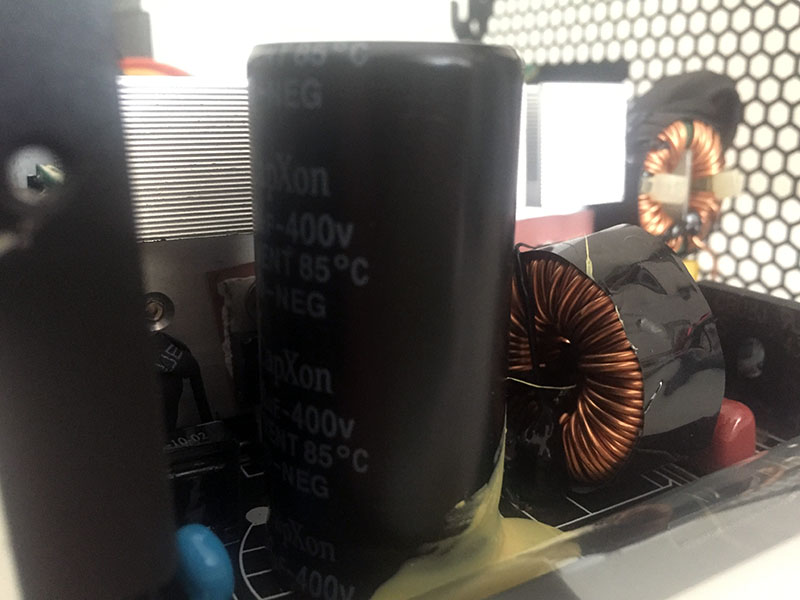 Important – Please Read
To understand the results on the new few pages, please take the time to read our detailed testing methodology page. The next page of this review will help you understand what the results of our testing mean, and educate you on the various qualities we look for in a good PSU.