Counter-Strike: Global Offensive to Get Source 2 Update in Summer 2017
---
---
---
Ron Perillo / 4 years ago
During a presentation for its release in China, it has been revealed that Counter-Strike: Global Offensive will be getting ported to the Source 2 engine in summer 2017. This has been rumoured for some time now after DOTA2 has been ported but rumours have varied between whether it will be a direct port or if there will be a new Counter-Strike game.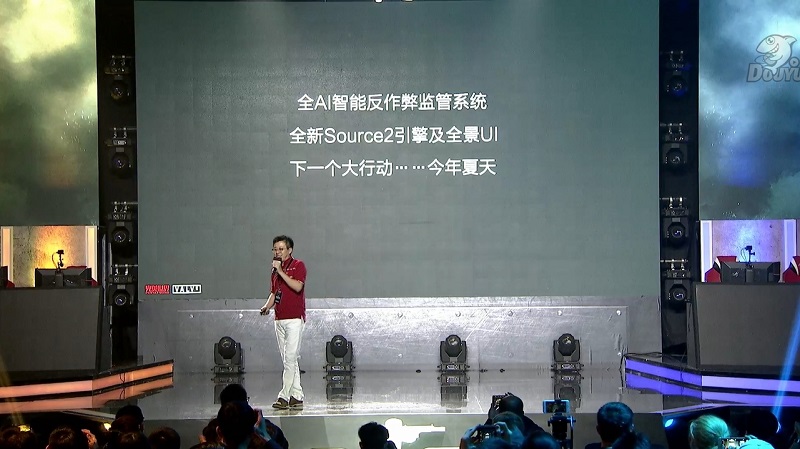 The Chinese text above translates to: "Full AI Anti-Cheat monitoring System, Source 2 engine and Panoramic UI, The next big action this Summer"
A new game is not likely considering how popular Counter-Strike: Global Offensive still is for both casual and competitive players, with its custom skins practically a thriving economy. It does not make sense for Valve to just abandon this with a new game so a port is more likely.
The new engine should make the game a lot better looking and run even smoother since Source 2 can utilize modern hardware technology better compared to the aged 32-bit Source engine. However, the move to a different engine also means some aspects of game play and tactics for Counter-Strike: Global Offensive will change. Unlike the original Source engine which uses Havok physics, Source 2 is utilizing an in-house physics engine called Rubikon which could also mean the arrival of more destructible environments and vehicles.