CPU Retest 2017 – New Benchmarks, Updates and More!
---
---
---
Peter Donnell / 6 years ago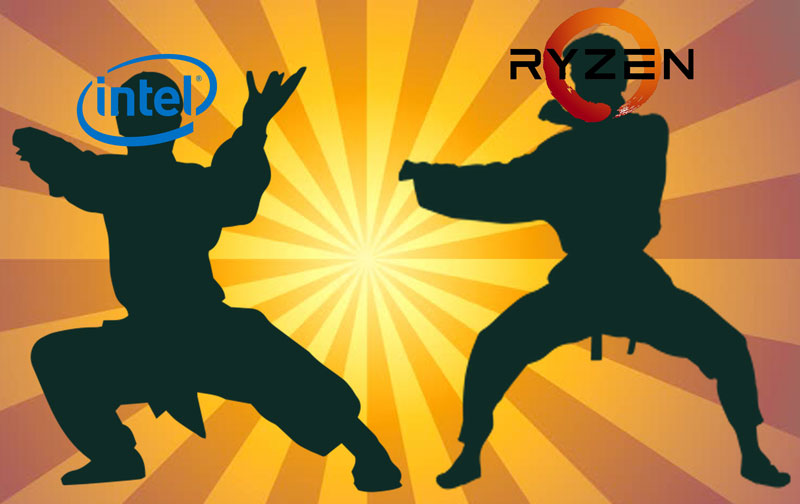 CPU Retest 2017
It's been a very exciting year for the CPU market, and it's certainly kept us busy here at eTeknix. Just this year we've had the latest Intel Core-X series of CPUs start to emerge, and before that, we had the Ryzen CPUs from AMD. When we test things, it's often before they hit the consumer market. BIOS updates, software updates, and a whole lot more release in the following weeks. So it makes sense that our test results are likely a little bit out of touch from time to time. I'm sure many of you skipped it in the past, but today you really should read the full introduction and methodology pages. Two weeks of work, over 400 benchmark results presented and well over 1000 actual benchmarks run to get here today.
Graphics Card Upgrade
Of course, software updates are one thing, but what about the hardware we use? For a long while now we've been using the GTX 980 Ti to test our CPUs. I'll still be using that on our memory test bench, but we've opted to upgrade our GPU on the CPU bench to the Nvidia GTX 1080 Ti, ensuring we can push our CPUs to the limits.
Gaming, software and more!
Just by changing the GPU, we immediately invalidate any comparison to our old benchmarks. So what better time to say "out with the old, in with the new." We've still kept a few of the popular benchmarks, but we've added some games, removed some others. What's really important is that I'll now be testing at both 1080p and 2160p on all CPUs! You can expect benchmarks of Rise of the Tomb Raider, Far Cry Primal, Deus Ex: Mankind Divided, and Ghost Recon Wildlands. PCMark 10 and Unigine are now being deployed too, to give us a better impression of the day to day and gaming performance in our synthetic benchmark tests.
What Else?
All games have been updated, Windows 10 has been fully updated, BIOS's updated to their latest iterations, and more. All of this is going to give us a much clearer picture of how these CPUs perform. Yes, we did review the latest i7-7740X, and the i9-7900X just a few weeks ago, but with new tests, we think it's worth doing them again.
Some of you may know, that we've had a few CPU reviewers over the years too. This can lead to inaccuracies over time based on test location and the tester. These tests were all performed in the same location by one person using the same techniques. This should help smooth out any issues we may have had in the past.
Farewell Older CPUs!
That's right, we're moving on and leaving the past in the past. Anything that isn't Ryzen, Skylake-X, or Kabylake-X is not being retested, with one exception. Our X99 test bench used for GPU reviews will be tested to give a fair benchmark against the results we use in that review section. There are many more CPUs coming to market this year, such as Threadripper. Those who wish to see comparative results for older CPUs can do so here.