Crash Bandicoot Trilogy Tops Charts For 8th Week Running
---
---
---
Mike Sanders / 5 years ago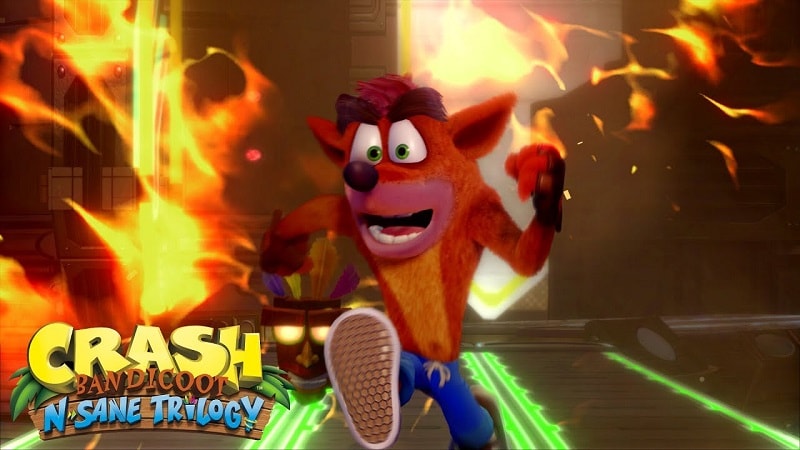 Crash Bandicoot Trilogy Tops Charts
In terms of game releases, it is uncommon to see one title top the charts for so long. There are, of course, always exceptions to this. For example, the fact that GTA 5 has remained in the top 10 charts almost solidly since it originally released back in 2013. In terms of gaming right now though, the Crash Bandicoot Trilogy is clearly going down well.
In a report via GamesIndustry, Crash Bandicoot is clearly still as popular as ever as he tops the sales charts for the 8th week in a row!
The Charts
The UK release charts below show our favourite Bandicoot top of the list again. Taking it as a whole though, it provides some interesting
1 – Crash Bandicoot: N.Sane Trilogy
2 – Grand Theft Auto V
New Entry 3 World of Warcraft: Battle of Azeroth
4 – Mario Kart 8: Deluxe
5 – LEGO The Incredibles
6 – God of War
7  – Call of Duty: WWII
8  – Super Mario Odyssey
9 – The Legend of Zelda: Breath of the Wild
10 –  Madden NFL 19
You'll note that a significant number of games on the list, such as Mario Kart 8, Legend of Zelda and particularly GTA 5 are hardly new. We are, however, at a bit of a unique period in the gaming market.
No Recent High Profile Releases
We are, at the moment at least, in something of a lull in terms of AAA-game releases. That is, of course, all going to change in the new few months when titles such as RDR2, Battlefield 5, Smash Bros and Forza 4. It is, however, all good news for Crash Bandicoot who has proven that a well-made remake is more than capable of exciting fans both new and old.
Having played it myself, it's absolutely fantastic. This is particularly so since I never actually played the game/s originally on the PlayStation. If you haven't played it yet, you really should.
What do you think? What surprises you about the charts the most? – Let us know in the comments!