Create Your Own Offline Torrent Database with BitCannon
---
---
---
Ashley Allen / 9 years ago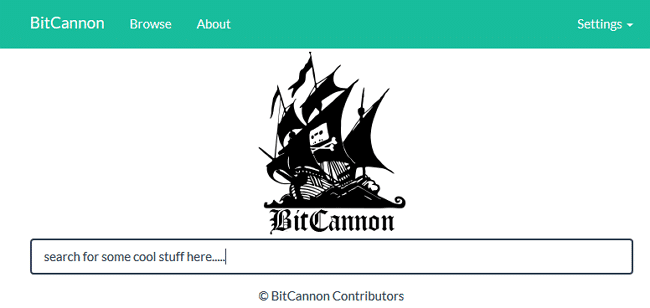 With torrent sites hosting copyrighted material at risk of closure, like the raid on The Pirate Bay's servers in Sweden last month, or site URLs being outlawed in certain countries, many have reverted to using clones to save dead sites and proxies and mirrors to offer access blocked URLs. Now web developer Stephen Smith has developed an alternative to use inaccessible sites: create an offline torrent database.
Smith's BitCannon software can import the archive of a torrent site – KickAssTorrents and Demonoid openly offer their torrent archives for download – and display it as a searchable offline database. Torrents can then be downloaded conventionally, though a magnet link and a torrent client.
Smith told TorrentFreak, "I'm a self taught web developer currently in college studying computer science. I've always been fascinated by BitTorrent and its decentralized nature."
"With BitCannon, I am hoping to reduce the incentive of taking down torrent sites by encouraging users to utilize the site archives, and I hope this will also encourage more torrent sites to offer full site archives."
The open-source BitCannon software is available for download via GitHub.
Source: TorrentFreak