Creative AE-5 Plus PCIe DAC and Amp Review
---
---
---
Peter Donnell / 1 year ago
Packaging & Specifications
The AE-5 Plus looks to be the sweet spot of the range. Sure, the AE-7 has a higher SNR, and some mighty impressive 9018 DAC's, but not much more beyond those fancy I/O panels. The AE-5 has an excellent set of features and offers the same DTS and Dolby Digital Live encoding abilities which you don't get on the Pure Edition. Here's a link to the full chart if this one is hard to read.
The box is really funky, with lots of bright colours and technical information all over it. It's a common theme for any Creative product though, so it's good to see them sticking to that. On the front, you can see the product, as well as main features and format support; DTS, Crystal Voice, etc.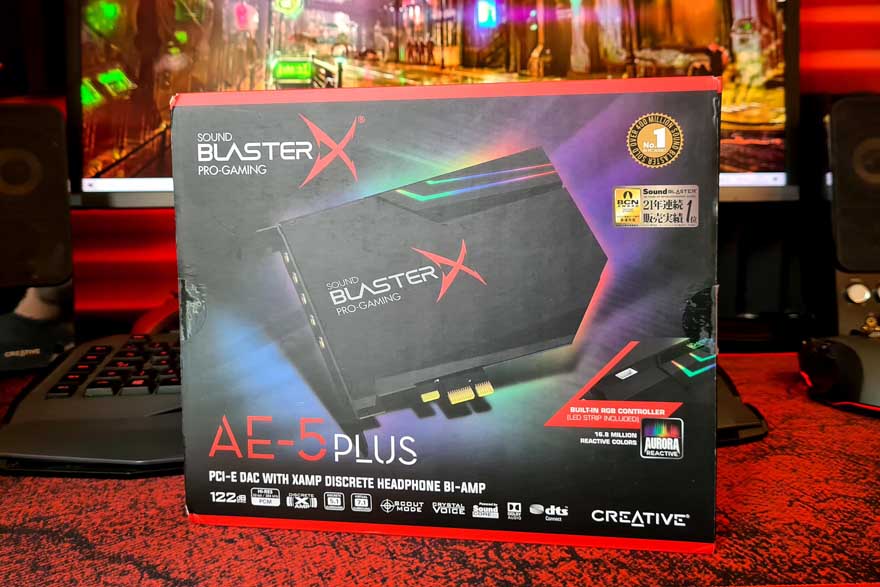 Around the back, a more technical breakdown, but nothing we won't dive into in a moment.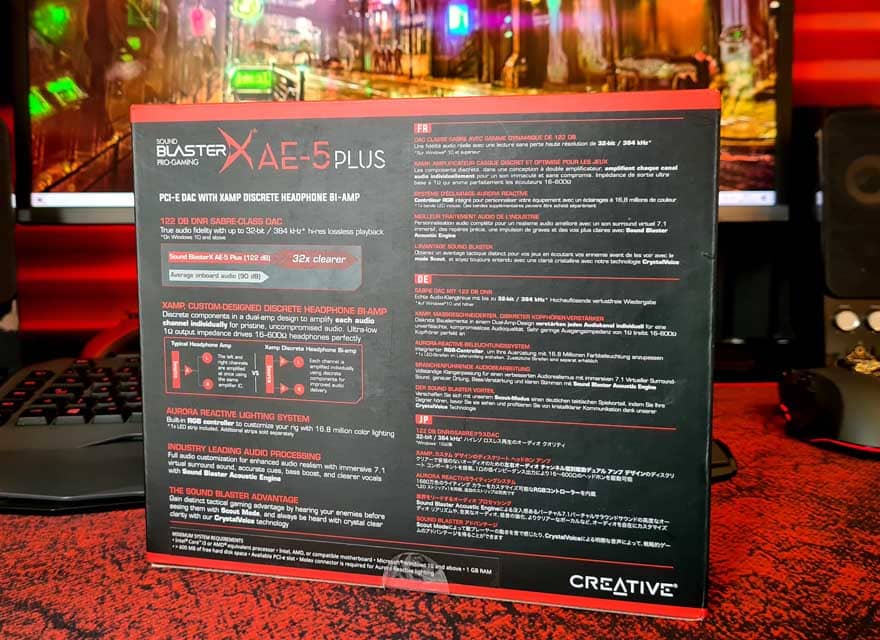 The box opens up to reveal a dual layer cardboard design and a top cover. It's all very well protected.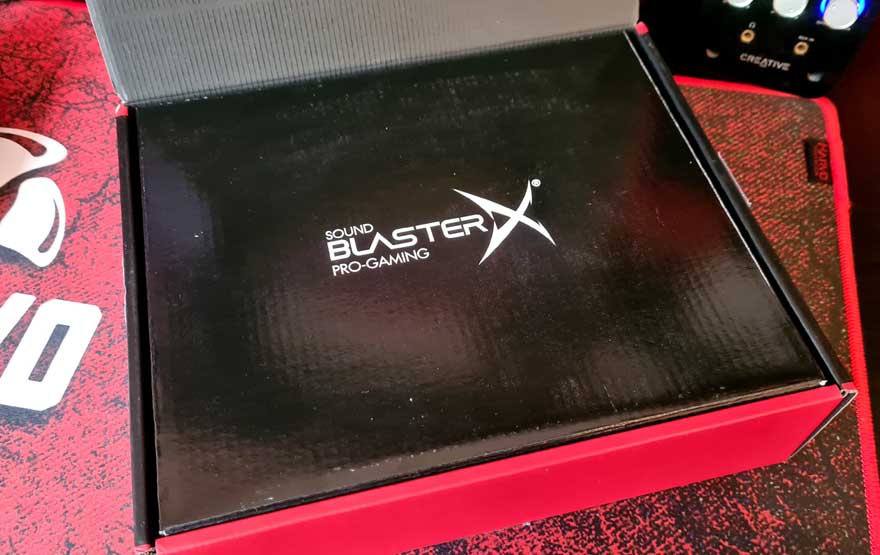 Soft foam interior and an anti-static wrap protect the actual card its self.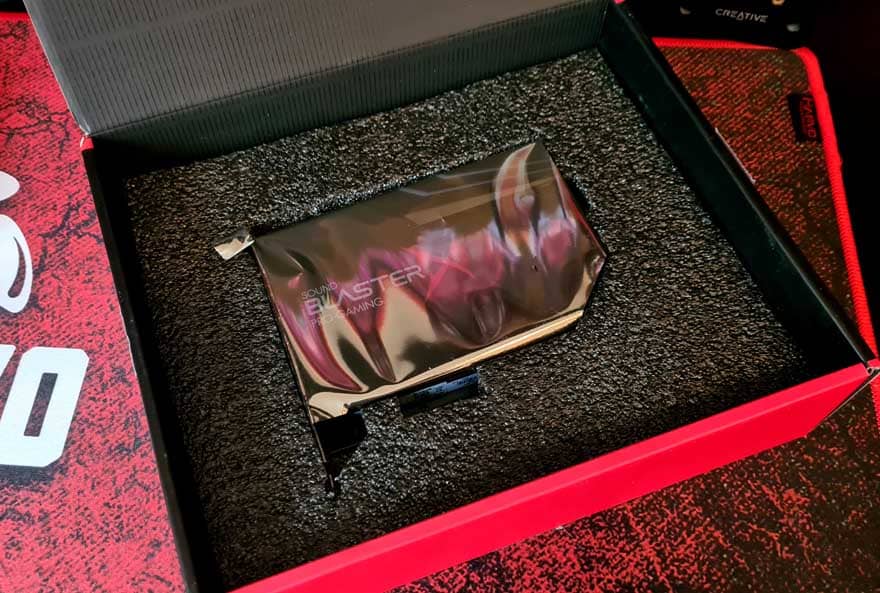 In the black box, you also find this lovely RGB LED strip.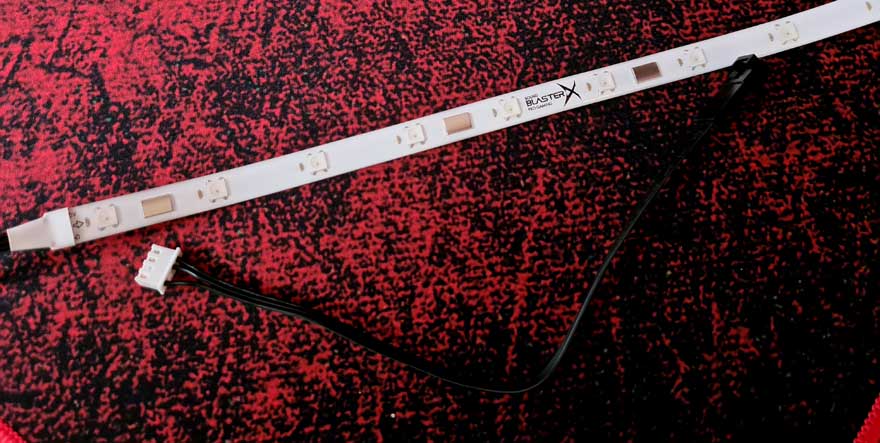 It's even SoundBlasterX branded, how cool is that! It hooks directly into the soundcard, which has its own RGB lighting too. I sense some fancy EQ reactive lighting modes, don't you?

Of course, you get all the usual user guide and what not, nothing out of the ordinary there though.