Creative Sound BlasterX Pro-Gaming Katana Review
---
---
---
Peter Donnell / 7 years ago
A Closer Look
---
Taking the Katana out of the box, it's immediately apparent that this is something pretty special. It's pretty darn heavy despite its relatively compact size, and boy does it look sexy. It's got a huge slab of black brushed aluminium with meticulously finished edges that give it a very high-quality look and feel.

There are two drivers right up top, giving you the mids, and they have ports on the front aswell to give you a very open sound.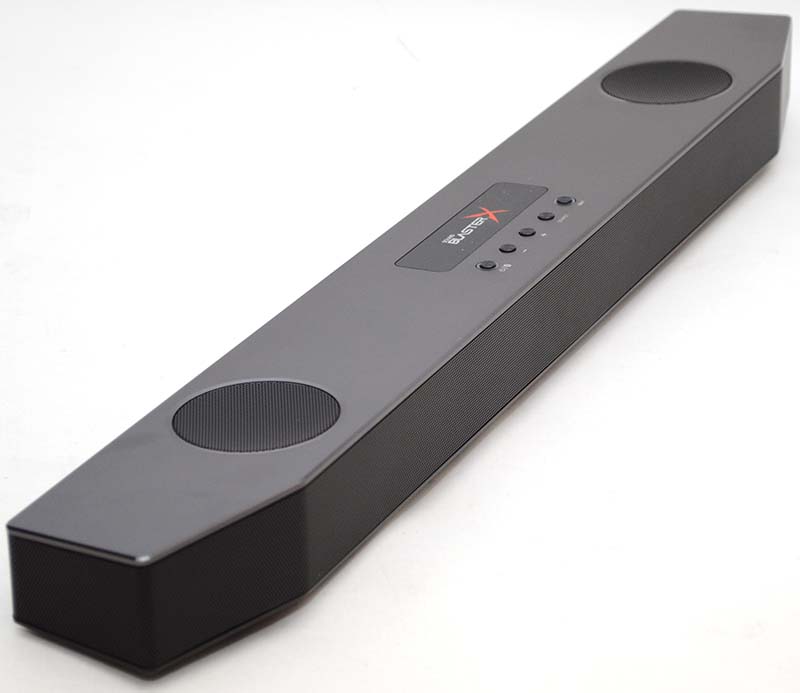 Tucked into the angular front edges, two more drivers, which act as your main left and right speakers, but also throw the sound out for that surround effect, if you want that, it's all tweakable in the settings of course.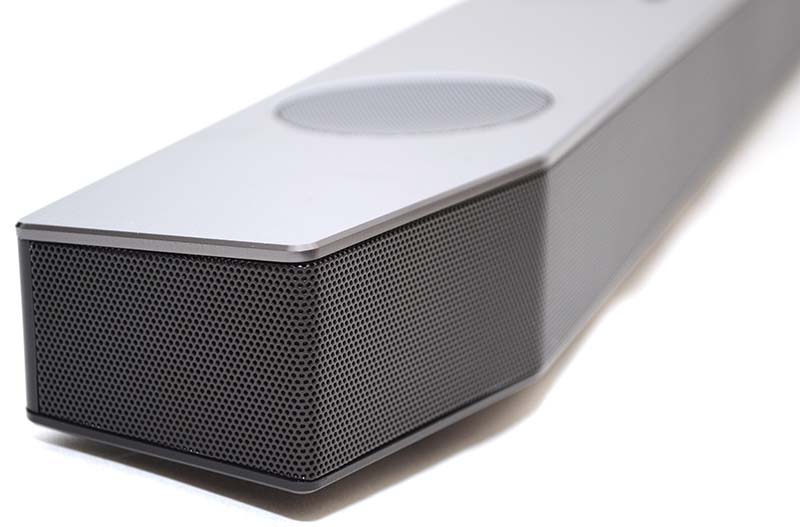 As you can see, the finish is flawless, and it's going to look great on your desk, no doubt about that. Aluminium up top, and very tough mesh on the speakers, so no chance of the kids pushing their fingers into the speaker cones here.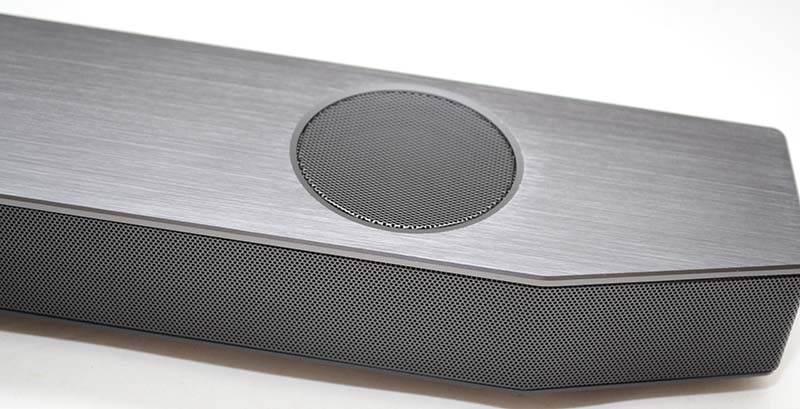 The main control panel is right up on top, with master power/Bluetooth pairing, volume, source, and SBX profile switching. There's a remote control included too, so if you don't want to get fingerprints on the top, you could always use that instead, or even control everything through the SBX software on your desktop.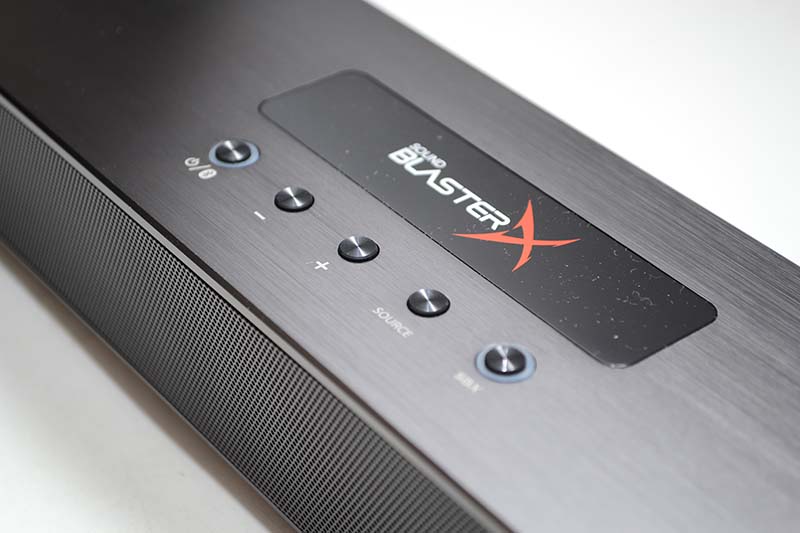 Around the back, there are a few ventilation ports for the amplifiers, and given that there's three of them crammed in here, I'm sure they'll need to breathe.

Connectivity is very good, with USB, optical, AUX, headphone, Mic, Sub and power ports all tucked into the rear recess.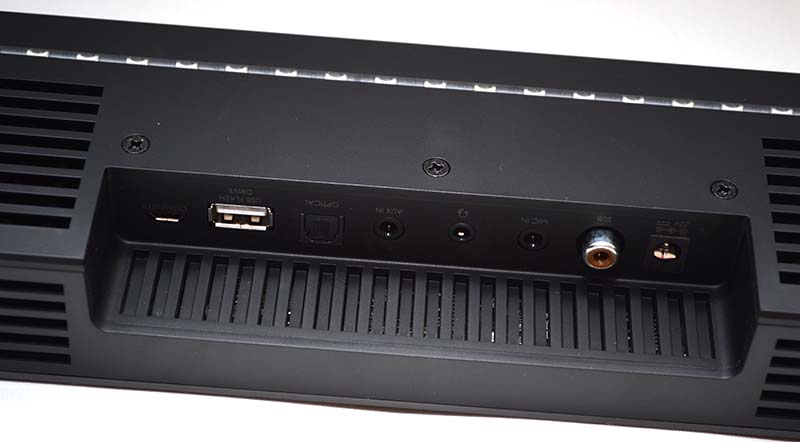 On the base, you can just about makeout the LED lighting strip, which runs the full width of the base for the RGB underlighting effects.

There are two small feet, each with rubber grips. You'll notice they're screws on too, you can remove them and there are wall mounting brackets included. For those who have a wall mounted display and want this floating under it, they're going to be epic!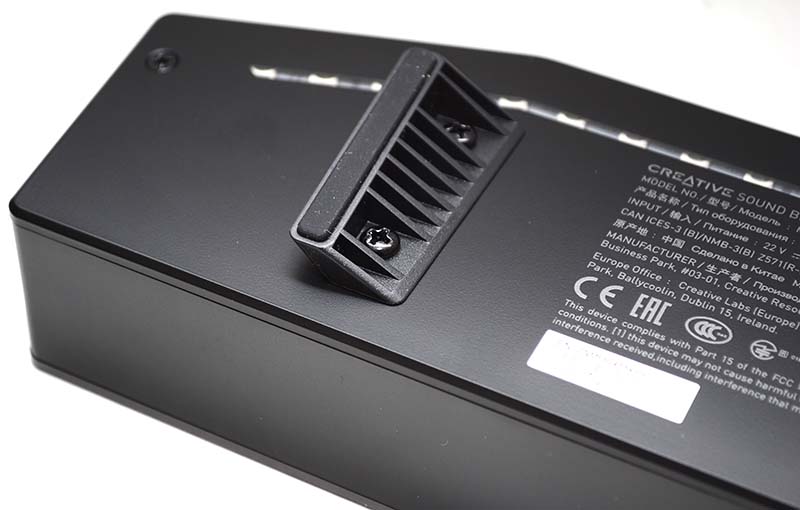 So what about that subwoofer? The unit stands 13-inches tall and just 5-inches wide, so fitting it on your desktop, or tucked down the side of your desk should be pretty easy. It has a sideways mounted driver, with a large bass port on the front.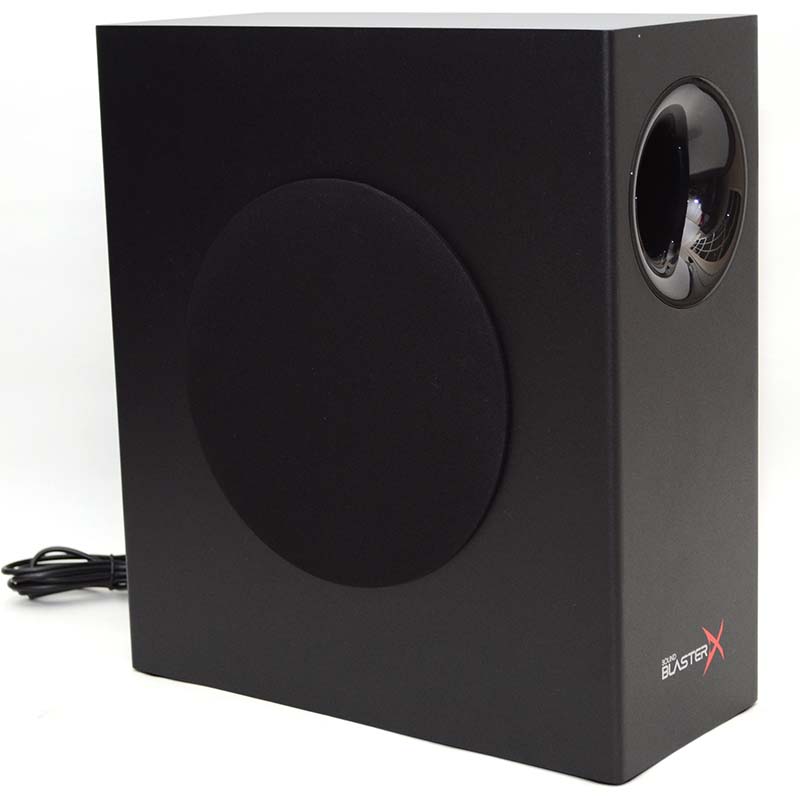 It's pretty minimalist and nicely designed, so should blend in with its surroundings quite well.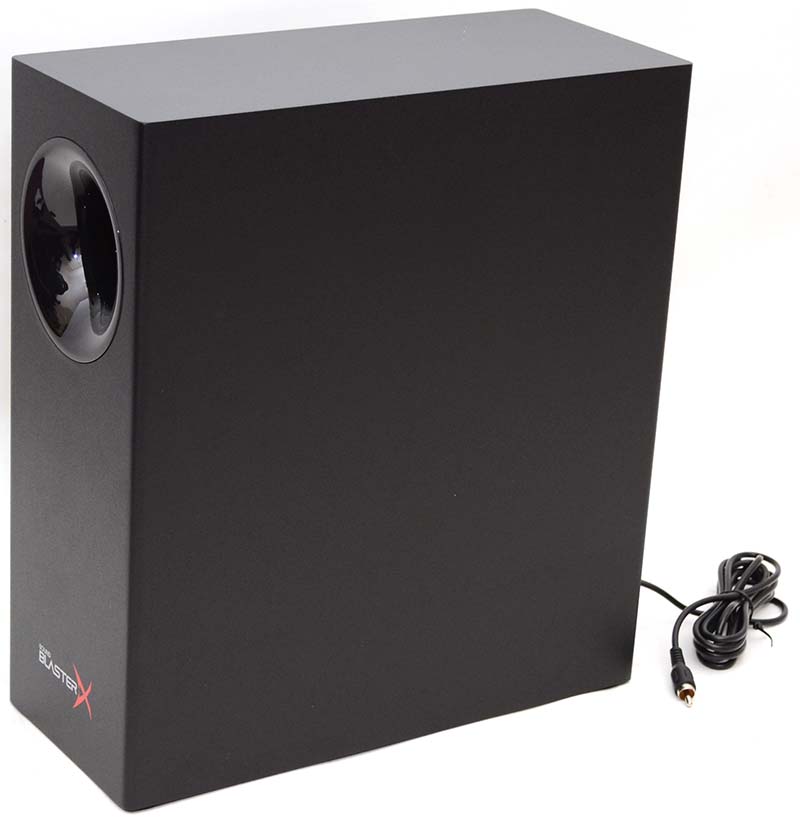 The unit is passively powered through the Aux cable that comes hard wired, with the amp in the soundbar doing all the heavy processing on its behalf.