Creative SoundBlaster X Pro-Gaming H5 Headset Review
---
---
---
Peter Donnell / 5 years ago
A Closer Look
---
The in-line controller is really nice, with a brushed metal top and the X logo on the front. There's a large metal slider here too, making it easy to toggle the microphone mute on and off.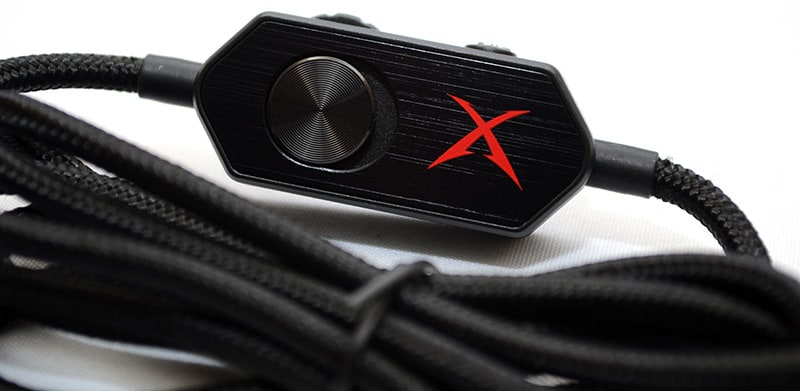 Down the side, you'll find a master volume control wheel, as well as a multi-function button that will be very handy when using the headset with a mobile device.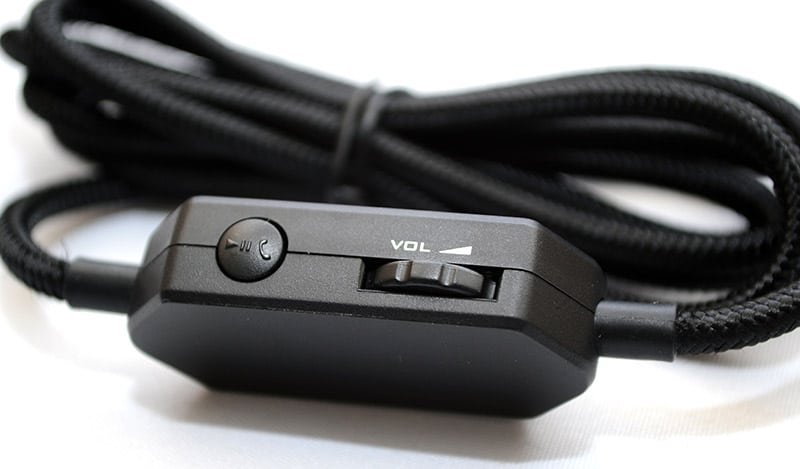 The headset certainly looks impressive, with a durable metal headband that also forms the ear cup mounts. The backs of the drivers are very nicely finished, with the Sound Blast X logo tastefully applied to give it a bit of a "gamer" style edge, but still managing to look professional at the same time. The overall build quality feels amazing, really flexible on the headband, yet still very durable, lightweight and with an excellent quality finish to look at and touch.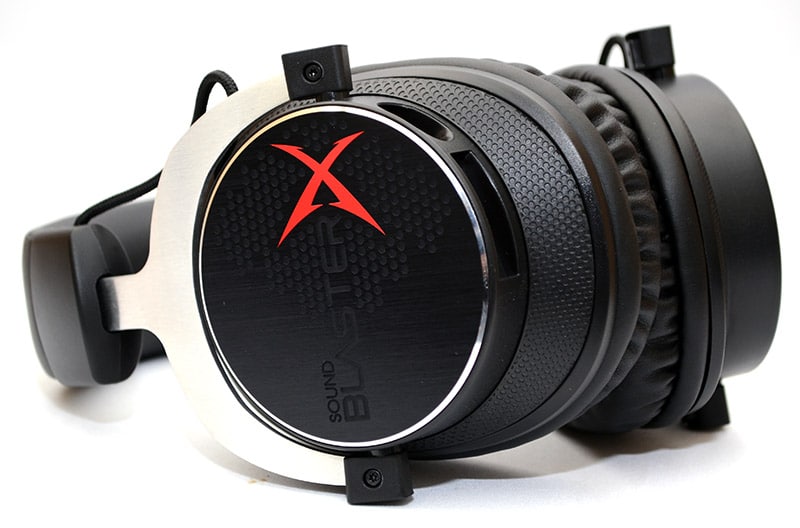 Here you'll find the bottom of the ear cup has two cutaways, one for the microphone and the other for the audio connection cable, each with a custom shaped hole that allows a clean and secure fitting.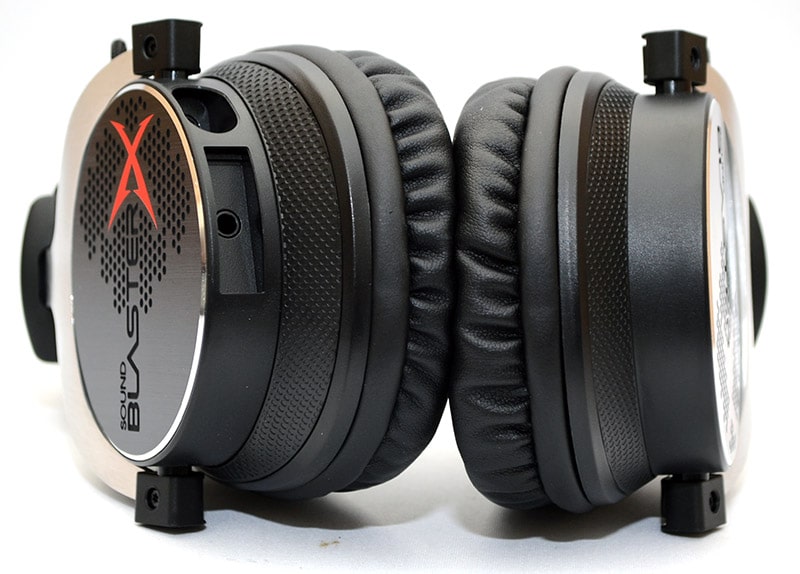 The headband comes with a very forgiving soft leather padding wrapped around it, which helps beautifully distribute the weight of the headset and since it's already fairly lightweight, that means excellent long-term comfort for those marathon gaming sessions.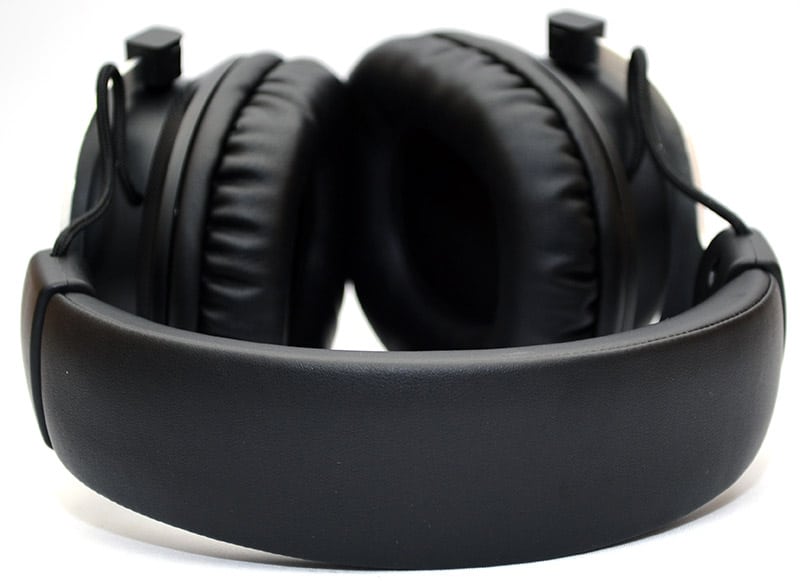 The drivers have a good range of pivot to them, helping ensure a clean and close fit around your ears. With even more super luxurious and soft leather on the ear cups, you can almost forget you're wearing a headset.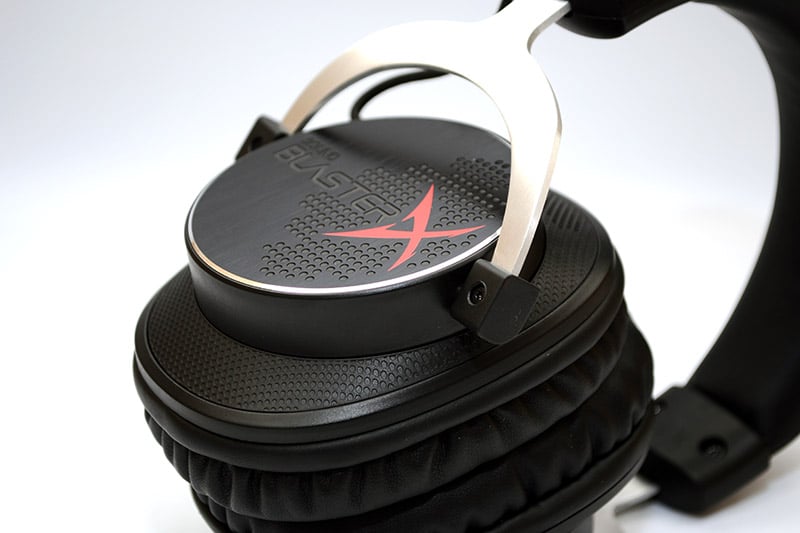 While the adjustable headband goes from a size small enough for younger gamers to its rather large maximum extension.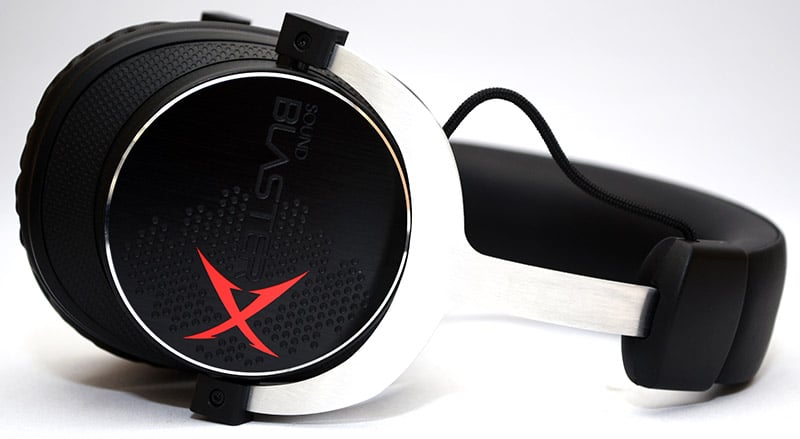 Creative made big claims about the acoustic performance of this headset and thankfully for everyone, they weren't making it up. The 50mm FullSpectrum drivers deliver incredible presence and volume that's sure to satisfy any listening environment, but they manage to do so with a beautifully balanced and detailed sound that really puts the thrill into your music, movies, and gaming. The bass is pretty punchy without feeling out of balance to the rest of the range too, although this is thanks in no small part to the closed design and snug fitting of the leather ear pads, as it really helps tighten up that lower end, while blocking out a reasonable amount of ambient noise.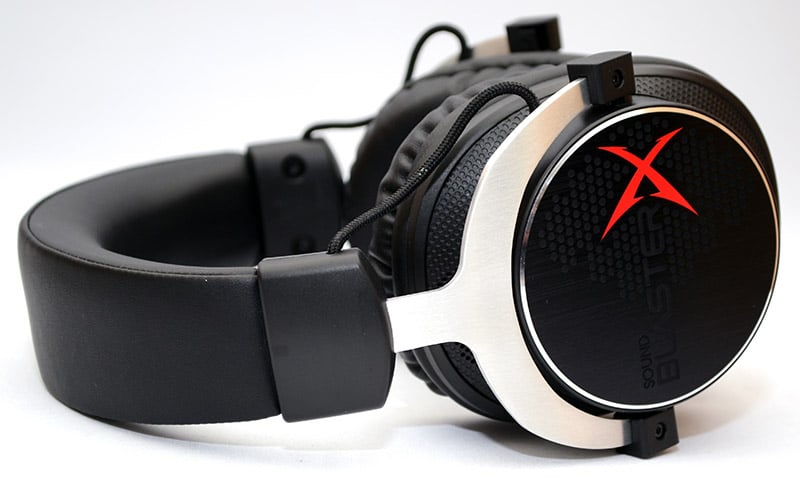 While they're certainly fantastic for gaming, giving you a really big open sound that I wouldn't have expected from closed back drivers, I found them even better for music. The detail that comes out in some of my test albums really puts up a good fight that will satisfy fans of pro-audio music headphones that are often many times more expensive.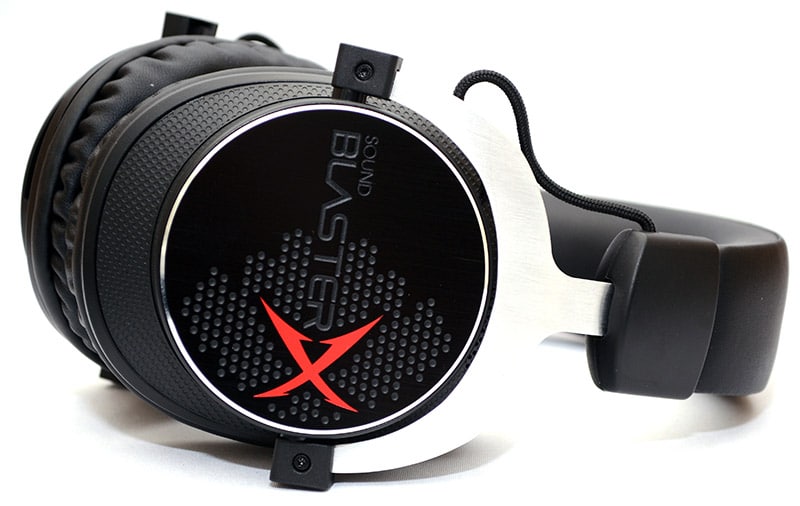 Creative is well-known for their processing technologies, and the H5 comes equipped with their BlasterX Acoustic Engine software, allowing you to tune in your favourite configurations for optimal performance. While the settings do have a big effect on the sound and you may find one that best suits your needs, I have to admit that the stock performance was just too good for me to want to make too many changes.

The microphone locks in nice and secure, allowing you to easily bend and twist that flexible boom to your desired location. There's also a huge windshield on the end, which helps cut a lot of higher frequencies and unwanted noise. With heavy background noise, you still get really punchy and clear chat audio, so I have no doubt that it'll do a good job in a busy LAN environment, office or even just at home.