Creative SXFI AIR Gaming Wireless Headset Announced
---
---
---
Peter Donnell / 1 year ago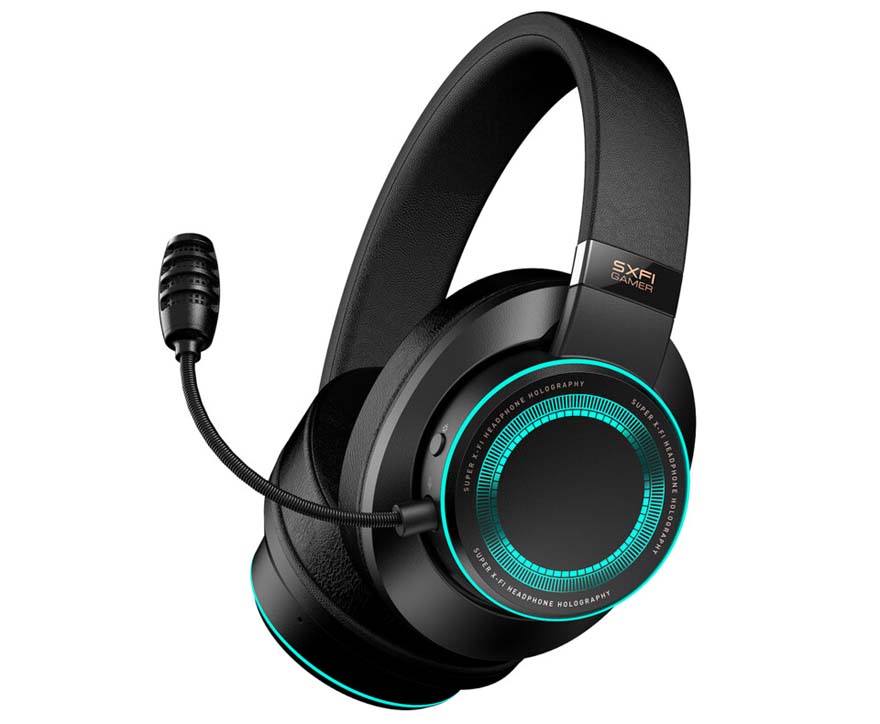 Creative is one of my long-time favourite tech brands. I've used their soundbars, headphones, headsets, soundcards, Bluetooth speakers, and more beyond over the last 20+ years. Even today, they're my go-to audio brand. When I reviewed their Creative SXFI Gamer Headset last year, I absolutely loved it. Not only did it offer many of the features that made the SXFI Theater headphones brilliant, but it also reduced the cost and introduced some new features.
Now, Creative is back again with the SXFI Gamer, but they've cut the cables to create the SXFI AIR Gamer. Now it can be used with Bluetooth 5.0 and USB-C, too, giving you the best of both worlds! That means it'll work on a wider range of devices too, such as mobile and consoles, not just desktop PC.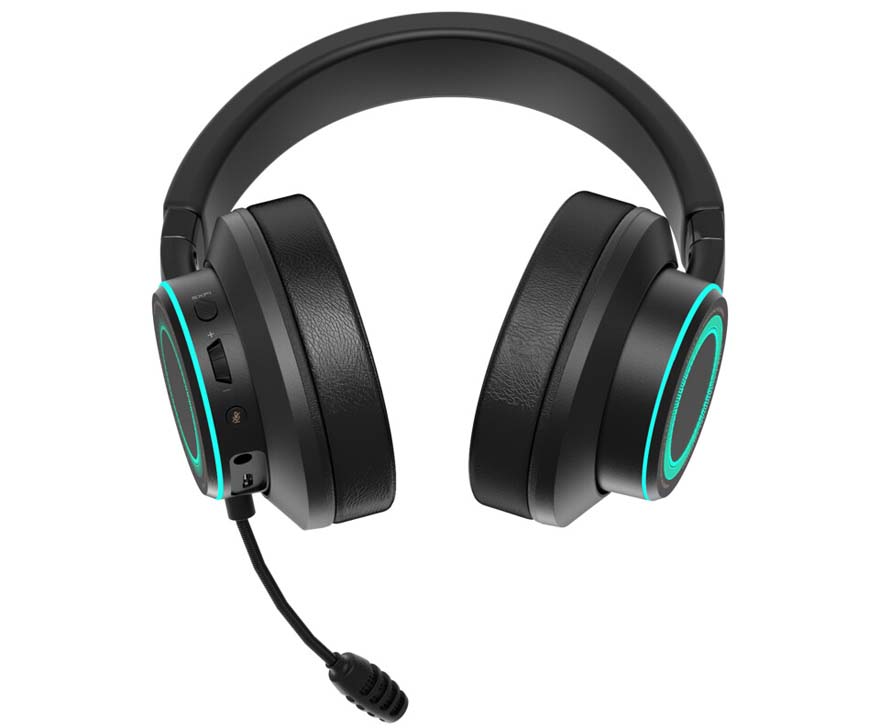 Other features include an intuitive touch control function on the earcup, the CommanderMic microphone with professional-grade clarity, and the SXFI BATTLE Mode audio profile to deliver the optimal experience for avid gamers. It is fitted with a Kevlar-reinforced USB cable for greater durability and plush oversized earpads for longer-lasting comfort.
Great for Movie and Music, Even Better for Gaming
Designed with high-quality 50 mm Neodymium Drivers, the SXFI AIR GAMER delivers rich, vivid details with exceptional clarity and powerful bass for an immersive experience powered by Super X-Fi, the award-winning technology which delivers high-definition holographic audio as though there is a high-end multi-speaker system set up within the headphones.
SXFI BATTLE Mode
These hybrid wireless USB headphones also feature the new SXFI BATTLE Mode, a specially-designed audio profile that offers a better gaming experience for users with precise audio cues, distance projection, and directionality to provide gamers with an edge when playing first-person-shooter games.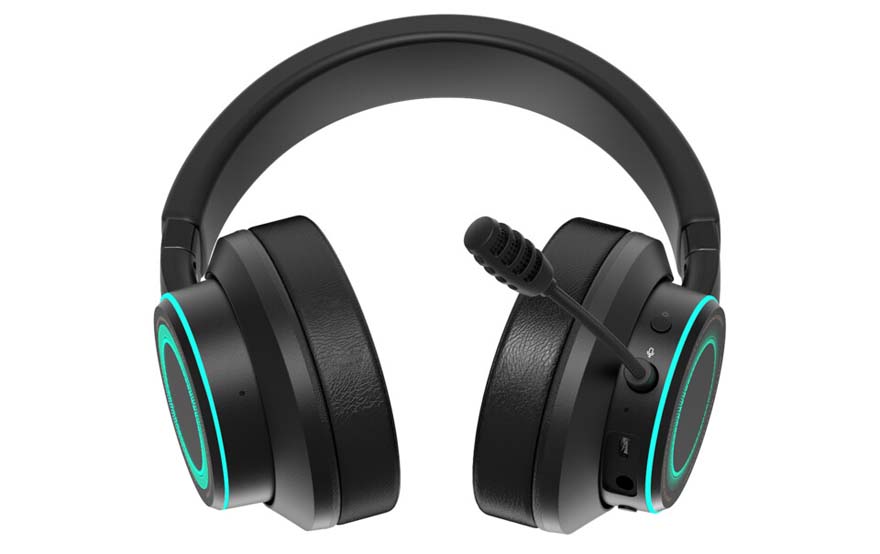 Wizardries of Voice Technologies
Sporting the latest CommanderMic that showcases a unique acoustic design with an integrated pop filter and SXFI inPerson Microphone Technology, the SXFI AIR GAMER offers better noise suppression while amplifying the voice pick-up for clearer and better communication. With the audio realism of Super X-Fi, it is also an ideal headset for work conference calls and e-learning at home, as users would feel they are in front of the other party within the same room.
GamerChat
Making its debut, the all-new GamerChat technology allows users to experience the Super X-Fi holographic audio effects not only for gameplay but also mobile chat via Bluetooth. With this feature, users can simultaneously pick-up incoming calls without having to remove their headphones and be able to jump right back into the action with no interruptions to the gameplay. It also works well with gaming platforms like Nintendo Switch that does not typically support in-game communications.
For All-Day Comfort
Fitted with new protein leather earpads that are plush to the touch, the SXFI AIR GAMER brings the comfort level up a few notches from previous models. The earpads are perforated for better breathability, and are oversized for more ear room and better cushioning. All of these will help to reduce headphone fatigue, even with long hours of use.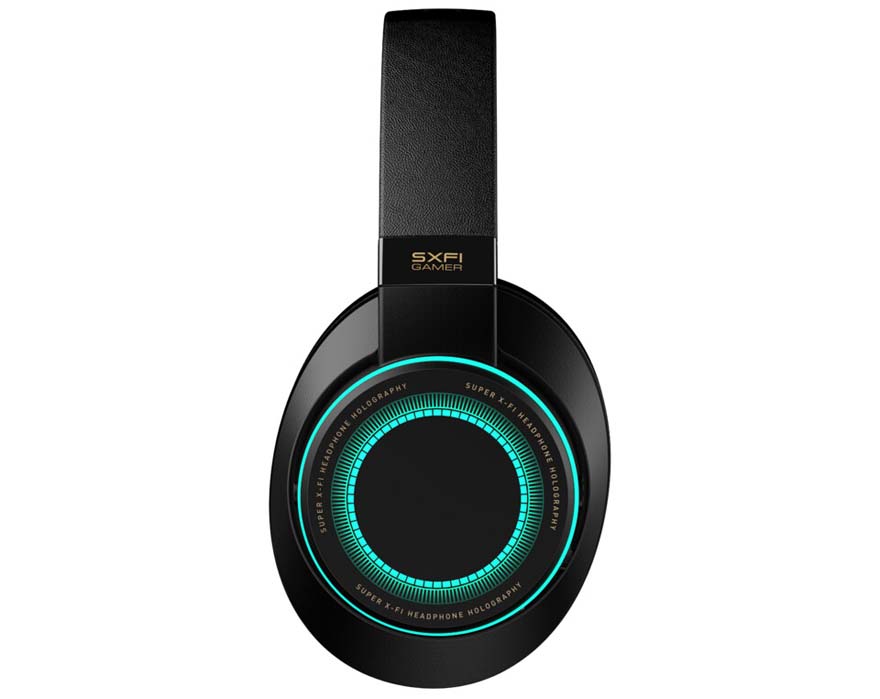 An Abundance of Accessories
Custom-designed Kevlar-reinforced USB-C cable, meticulously engineered for greater durability and strength
3.5 mm line-in cable, that allows users to connect to any legacy audio source to be enhanced with Super X‑Fi
CommanderMic, mainly for gaming and conference calls
NanoBoom microphone as an alternative to the longer CommanderMic
A USB-C to USB-A adapter is also included for connection to older USB-A devices
With an intricate design, comfort, excellent audio quality, and versatile connectivity, the Creative SXFI AIR GAMER has all the makings of the ideal all-rounder headphones for gaming, music and movies, as well as work conference calls and e-learning.
Pricing and Availability
Creative SXFI AIR GAMER is priced at S$199 and is available at Creative.com.