Crucial Adrenaline Solid State Cache Review
---
---
---
Chris Hadley / 9 years ago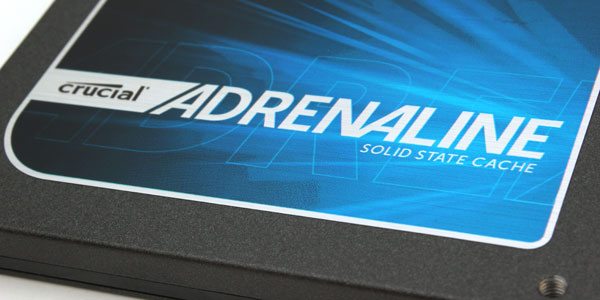 When we look at the latest storage technology – solid state drives, there is one factor that, for some, puts them right off the idea altogether. Not everyone out there there wants a multitude of drives in their system in order to get the balance between the speed and capacity on their boot drive that they need; primarily due to the cost and also because capacity typically is sought after more than speed when it comes to the bottom line. We therefore see a number of people use large capacity drives as their boot drive or an SSD with a secondary HDD option.
Getting this balance between speed and capacity at an affordable rate is something that until recently we would have still thought to be a while off. Now, however, we are seeing solid state caches and hybrid drive options slowly appear on to the market, although there are literally only a handful available at this particular moment. This is not to mean that they are just a gimmick and won't have the same grasp that everything else does.
Crucial are one of the bigger players in the SSD market and their M4 drives have been flying of the shelves at a very healthy rate. We took a look at Crucial's 128GB M4 drive late last year and we were thrilled by its performance in relation to the large number of Sandforce driven drives that are on the market. You can take a look at our M4 review here.
Guessing how well the Adrenaline kit will perform is a hard one to put a mark on, as in reality getting any marked performance boost over that of a raw mechanical drive means that the kit is working, but how far will we see things go?
Lets take a look and find out first of all what's in the box, the SSD and then into the nitty gritty of testing.