Crucial BX100 500GB Solid State Drive Review
---
---
---
Bohs Hansen / 7 years ago
Introduction
---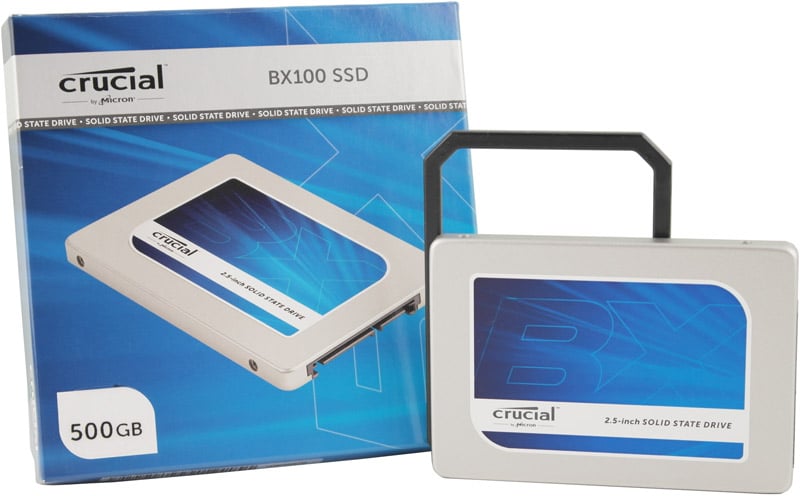 Crucial recently launched the BX100 and MX200 series solid state drives and we've already had a look at the MX200 a little while ago, and today I'm taking the Crucial BX100 500GB drive for a spin on the test bench.
"We designed the MX200 and BX100 to meet the varied needs of the market, making it easier for anyone to move to an SSD, whether they are a seasoned computer enthusiast or an absolute beginner, all while keeping value top of mind," said Jonathan Weech, senior worldwide product manager, Crucial. "These drives leverage Micron's years of heritage in storage technology to deliver advanced features and performance, resulting in an unparalleled SSD experience for our consumers."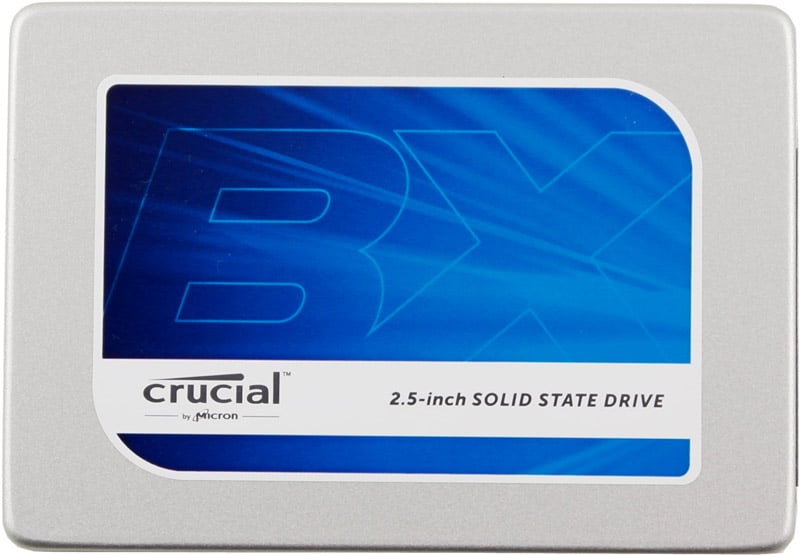 The new budget drive from Crucial dubbed the BX100 only appears to be a budget drive on the costs and not on the performance. The drive promises us some impressive performance figures with sequential operations up to 535MB/s reading and 450MB/s when writing – on all file types. The random performance is rated for 90k IOPS when reading and 87k when writing.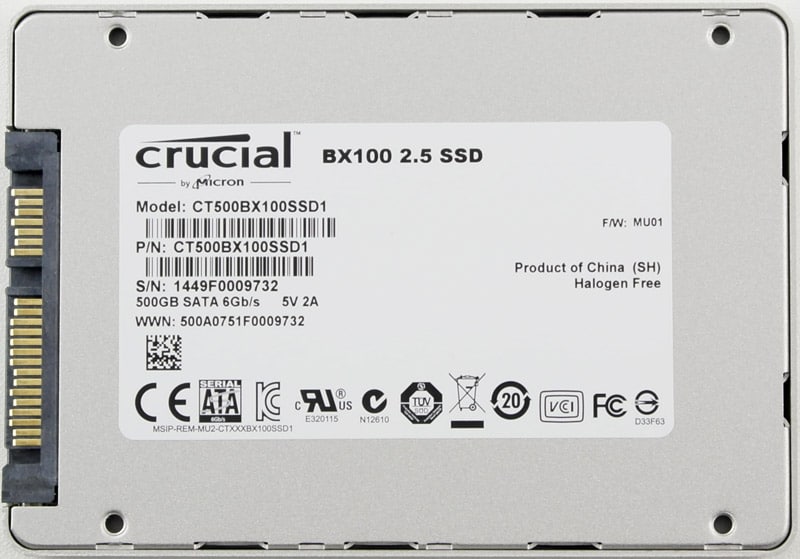 It is the first Crucial drive to use the Silicon Motion SM2245EN controller, but one we've seen work great in other drives already. Inside the drive, we also find 8 Micron NAND and a Micron RAM cache chip.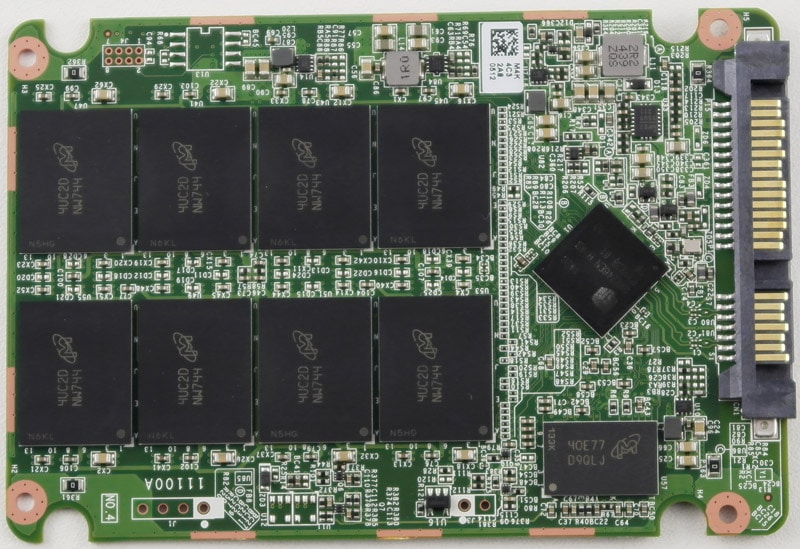 The BX100 also has a pretty good feature list with thermal monitoring, data path protection, active garbage collection, TRIM and SMART support as well as Error Correction Code (ECC). The only thing that could be considered missing is the hardware encryption.
It has comes rated with a life expectancy of 1.5 million hours MTBF and an endurance rating of up to 72TB total bytes written (TBW). That would equal 40GB of data being written every day for a five year period – two years longer than the three-year warranty. So the stability and safety on this drive should be guaranteed.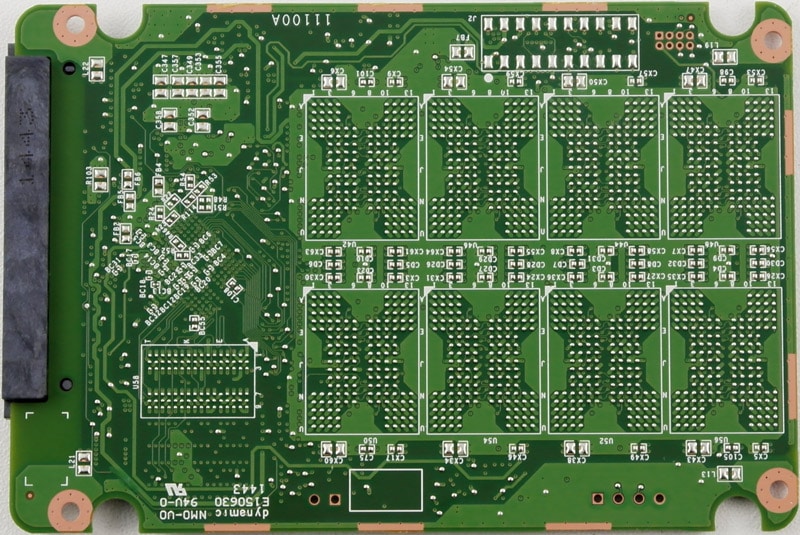 A solid state drive isn't just faster than a traditional hard drive, it's also far more reliable as most HDDs only come with an MTBF rating of 0.6 million hours compared to the 1.5 million of the Crucial BX100.
The Crucial BX100 SSD isn't the fastest drive on the market, but it's not designed to be. By treating all data the same, the Crucial BX100 allows you to do everything quickly whether you're saving an image, accessing a ZIP file, or loading a video – on a budget.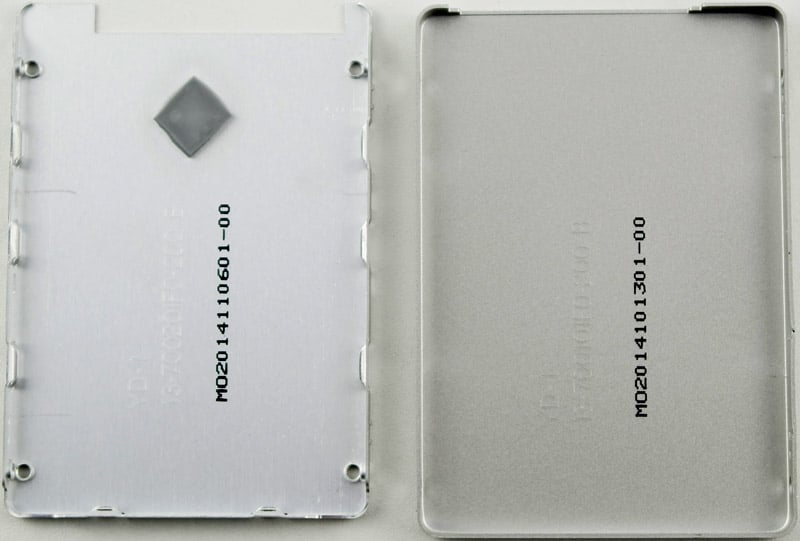 The BX100 also comes in 120GB, 250GB and 1TB capacities besides 500GB model that I'm testing today and with a capacity up to 1TB, mechanical hard disk drives seem to become a thing of the past.
We can get enough storage to actually consider the replacement and there is no comparison when it comes to the speed we get. An SSD such as this BX100 will perform over fifteen times faster than a typical hard drive, be two times from reliable, be over double as energy-efficient, and generally be more durable due to better shock resistance and lower heat creation. When we couple that with the budget offering from Crucial, we might have a winner.