Crucial MX300 2TB 2.5-Inch Solid State Drive Review
---
---
---
Bohs Hansen / 7 years ago
Introduction
---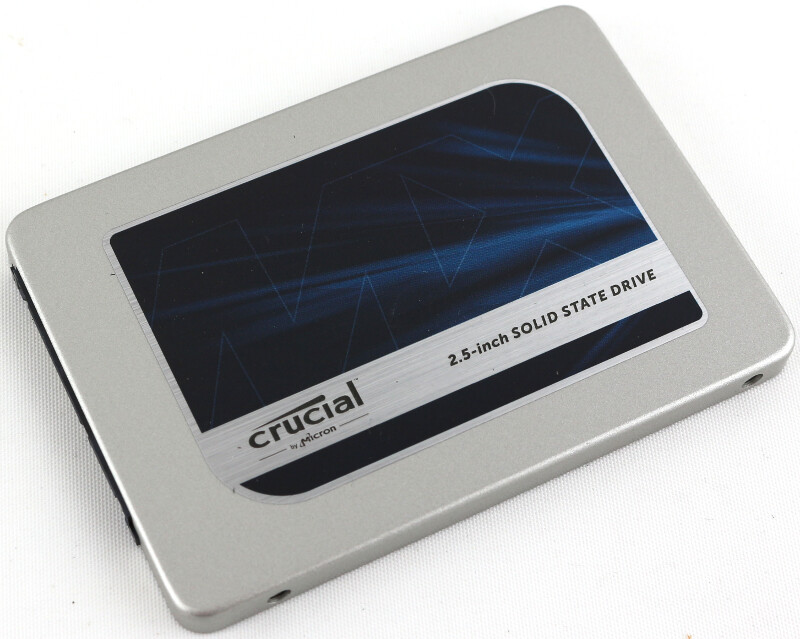 Today I got the largest solid state drive in my test lab that I yet had the pleasure to test, at least when it comes to capacity. The physical size of the Crucial MX300 is still just the 2.5-inch that we're used to from SATA3 drives and that is the most widely compatible form factor and type of drive on the market. I've previously had the pleasure to test the 750GB version of the drive which was the first available capacity in the MX300 series. Since then we have gotten more options and form factors to choose from and this is the largest available.
Crucial has two main SSD series, the BX series that provides massive capacities for very little money and the MX series that is the mainstream performance series. The new MX300 combines the best of these two worlds into one drive where you get an instant performance increase over mechanical drives, a long lasting endurance, and a lot of capacity to use.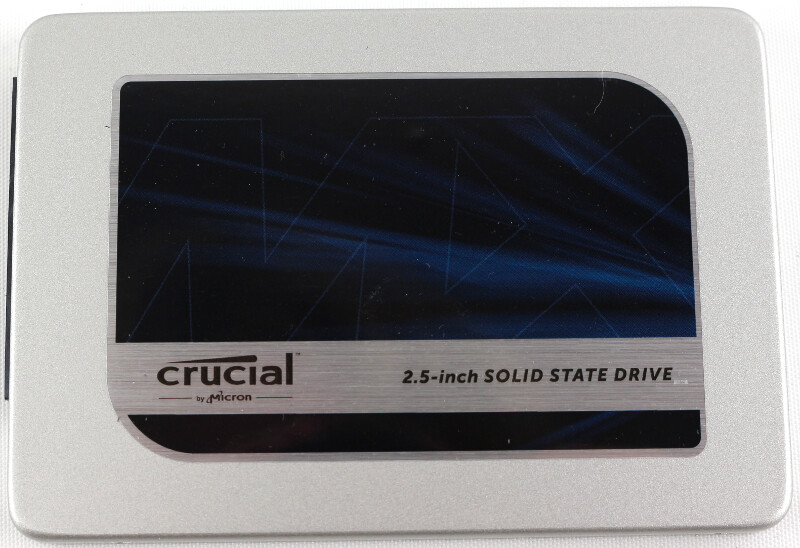 The MX300 is built with Micron's 3D TLC NAND and it is more than just a storage container. Micron's 3D NAND is engineered with larger NAND cells that improve performance and prolong endurance and that is what sets it apart from other TLC drives. In return, the Crucial MX300 sports impressive performance ratings of up to 530MB/s when reading and 510MB/s when writing sequential data. The random drive performance is rated equally nice, delivering up to 92K IOPS reading and 83K writing on all file types.
Endurance is something that will take a dive when we talk about TLC NAND, or so we have come to believe. Crucial and Micron break with this tradition when it comes to the MX300 SSD and Micron 3D NAND. The drive is rated for up to 400TB total bytes written (TBW) which equals to 219GB data per day for a 5-year period.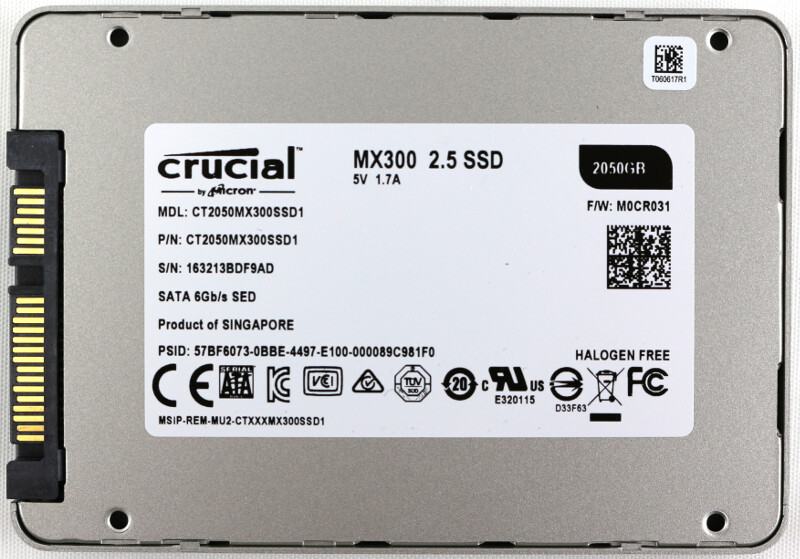 Performance is one side of a drive, the rest of the features have to follow in order to provide a great drive. Over the years, customers have come to expect certain things from brands such as Crucial that have been on the market for a very long time and the MX300 doesn't let down on this aspect either.
To start with we have the basics such as Self-Monitoring and Reporting Technology (SMART), built-in Error Correction Code (ECC), Active Garbage Collection, and TRIM support. All vital aspects that have to be present these days.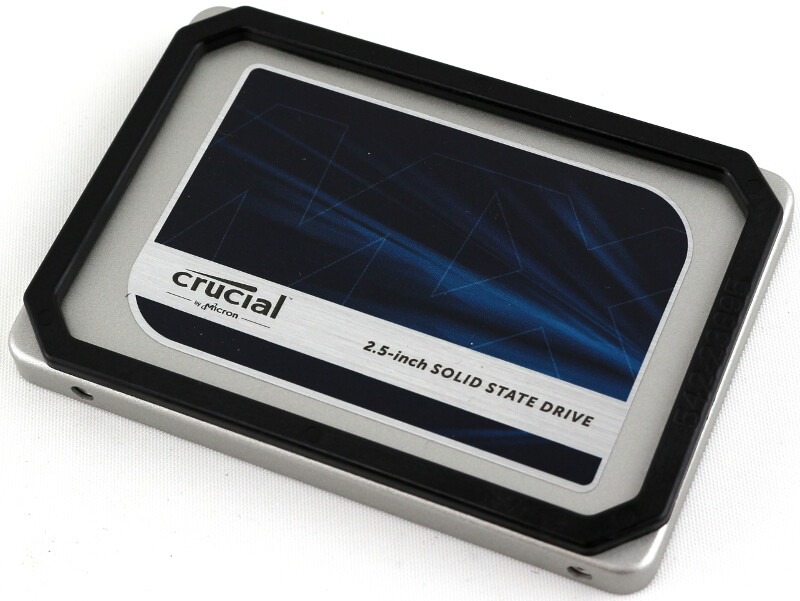 The MX300 further features Dynamic Write Acceleration, a technology that uses an adaptable pool of high-speed, single-level cell flash memory to generate blistering speeds throughout the drive. This is partially responsible for the drive's great performance. The Redundant Array of Independent NAND (RAIN) feature works much in the same way a RAID setup works with multiple drives, only this works on a cell-level, but the benefit is the same: your data is stored in more than one location.
The data inside the drive has to arrive everywhere in correct order too and the MX300 features Data Path Protection and Power Loss Protection to make sure that this happens. The whole thing is rounded off with the Adaptive Thermal Protection that makes sure the drive performs great in any usage scenario.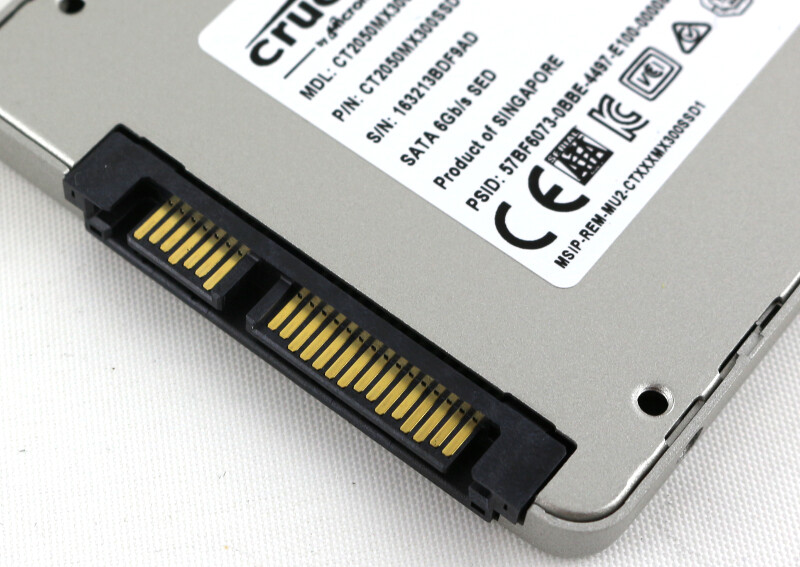 There are a few more features in the MX300 that are awesome and one of them is the Device Sleep (DevSleep/DevSLP) support. Device sleep puts the drive in an even deeper sleep state where it barely uses any power at all when your system goes into hibernation mode. In fact, the MX300 only consumes about 4mW during device sleep. But even when active, the drive doesn't consume much energy, especially when compared to mechanical drives which you'd  otherwise choose to get a capacity like this 2TB drive has to offer.
Last but not least, the Crucial MX300 comes with hardware-based AES 256-bit encryption for that extra bit of data security on your files. The Crucial SSD software called Storage Executive adds access to all the vital drive information and features, including the Momentum Cache that can increase your system's storage performance ten fold. By using part of your system memory as a file cache, fewer write operations have to be performed while you get a much faster access in general.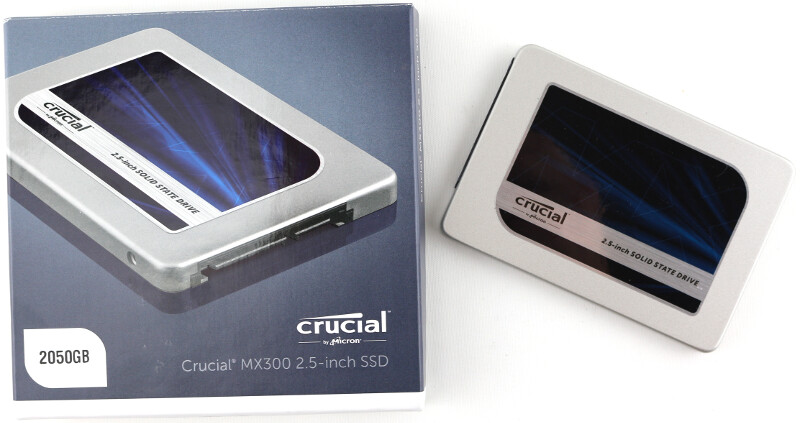 Feature Highlights
Sequential reads/writes up to 530 / 510 MB/s on all file types
Random reads/writes up to 92k / 83k on all file types
Over 90x more energy efficient than a typical hard drive
Accelerated by Micron 3D NAND technology
Dynamic Write Acceleration delivers faster saves and file transfers
More durable than a hard drive – no small moving parts that are prone to failure
Best-in-class hardware encryption keeps data safe and secure
Exclusive Data Defense guards against data corruption
Adaptive Thermal Protection allows for adaptive cooling
Power Loss Protection completes write commands even if power is lost
Includes free Acronis True Image HD software for easy data migration
Compatible with the Crucial Storage Executive tool for easy drive maintenance
3 year limited warranty
Specifications

Package and Accessories
The MX300 is packed in a hard-box package that brighly shows the drive's design on the front as well as the included drive's capacity.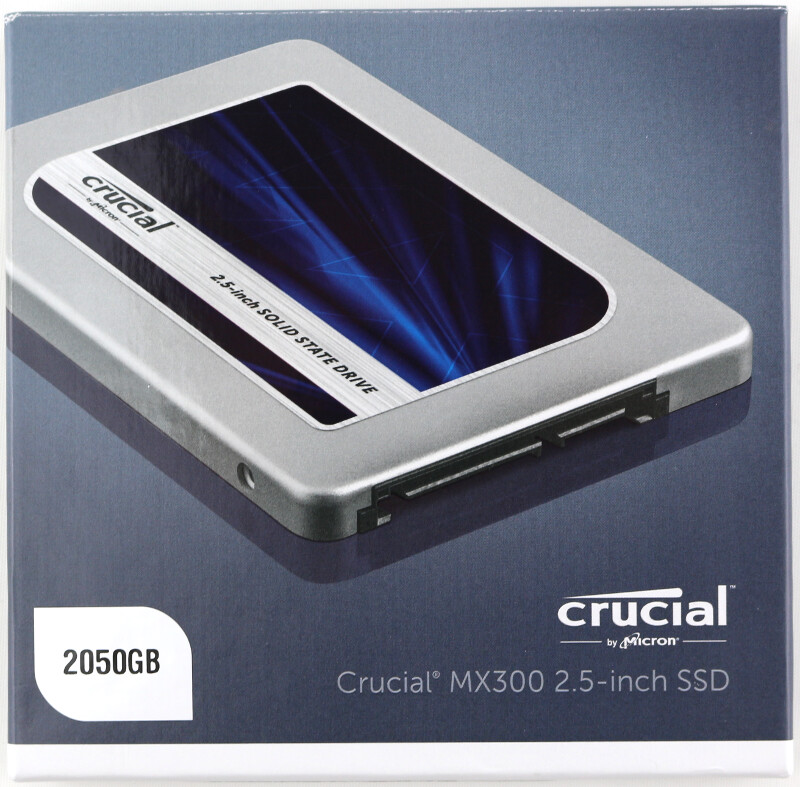 You'll find all the details on the rear of the box such as what's included with the drive.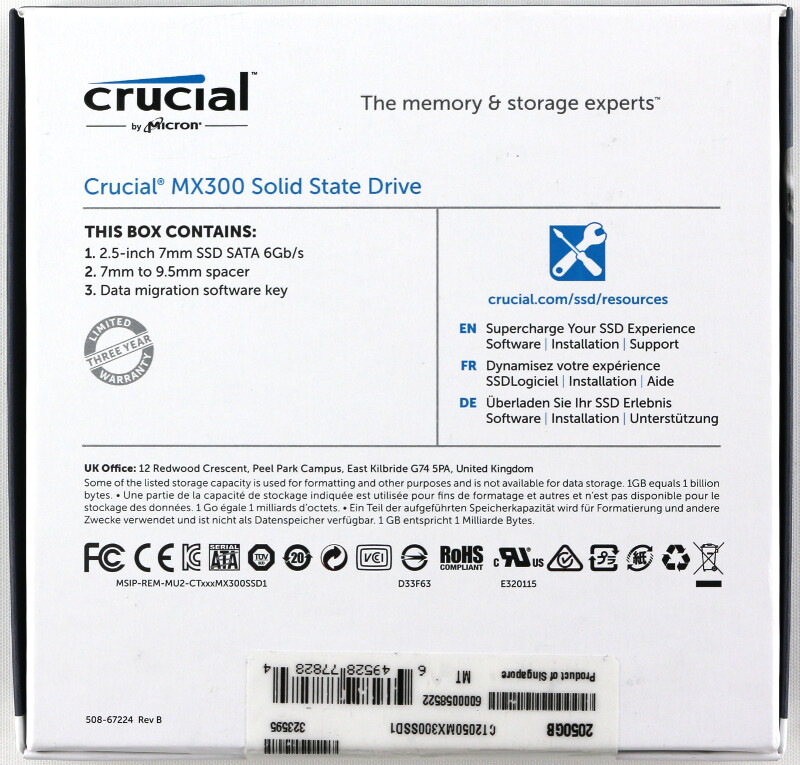 Inside is an activation key for Acronis True Image HD drive cloning software as well as an adapter bracket that can turn the 7mm high drive into a 9.5mm high one.