Cryorig C7 Low-Profile CPU Cooler Review
---
---
---
Peter Donnell / 6 years ago
Introduction
---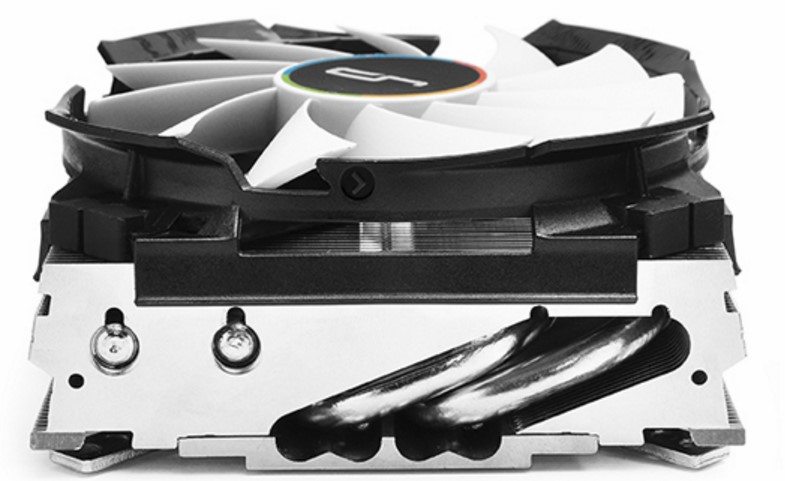 Cooling is a very important deal when it comes to computers, and keeping your CPU in cool and (optionally) quiet can really make or break your systems performance. The stock coolers that come with CPUs are more often than not "enough" to keep the thing running, but offer little headroom for overclocking, if any, they're not particularly quiet at high load and a more powerful and quieter aftermarket cooler is usually a step in the right direction.
The C7 from Cryorig is designed for those who want to upgrade their stock coolers, but are still limited on space. For mini-ITX slim form factor builds or HTPC systems, this is important, as space can often be tight, but performance is still very important. With any luck, the new C7 will offer the cool temperatures we desire, along with whisper quiet performance, despite its compact size.
"Thanks to CRYORIG proprietary manufacturing processes the CRYORIG C7 comes packed with a staggering total of 4 high performance copper heatpipes. CRYORIG heatpipe tech allows the C7 to be 25% cooler while being 20% quieter than a reference stock heatsink, while being the same size." – Cryorig
It comes with support for most popular socket types, a low-profile and compact design to ensure maximum compatibility and high-quality materials to ensure durability and high-performance.
As with all Cryorig products, the packaging is very nicely designed and has some stylish images around the box, as well as details of the main specifications.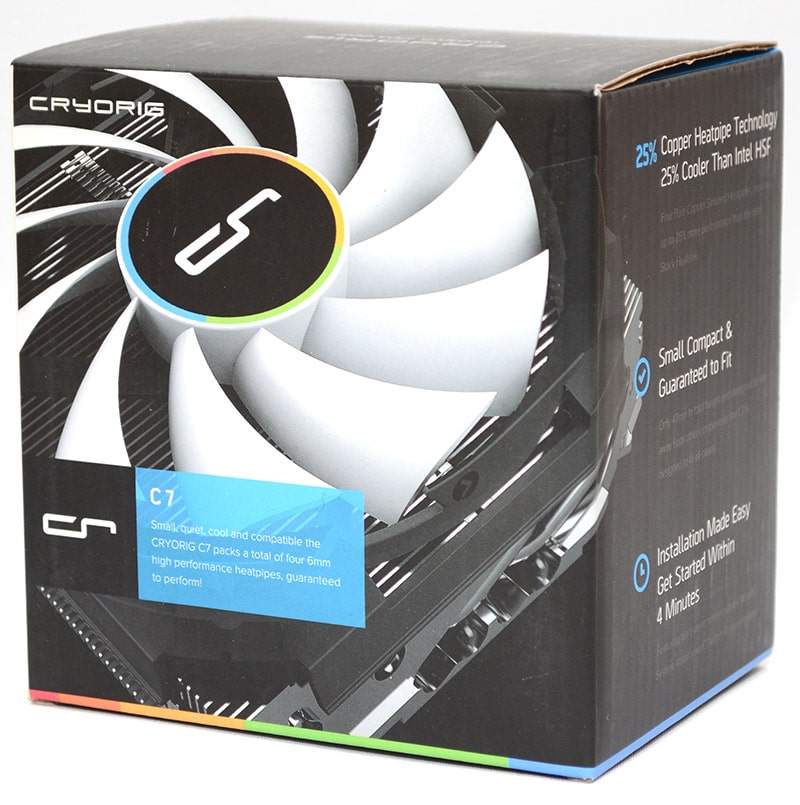 Around the back, all the technical information you could ask for, as well as a few details on the motherboard and socket support.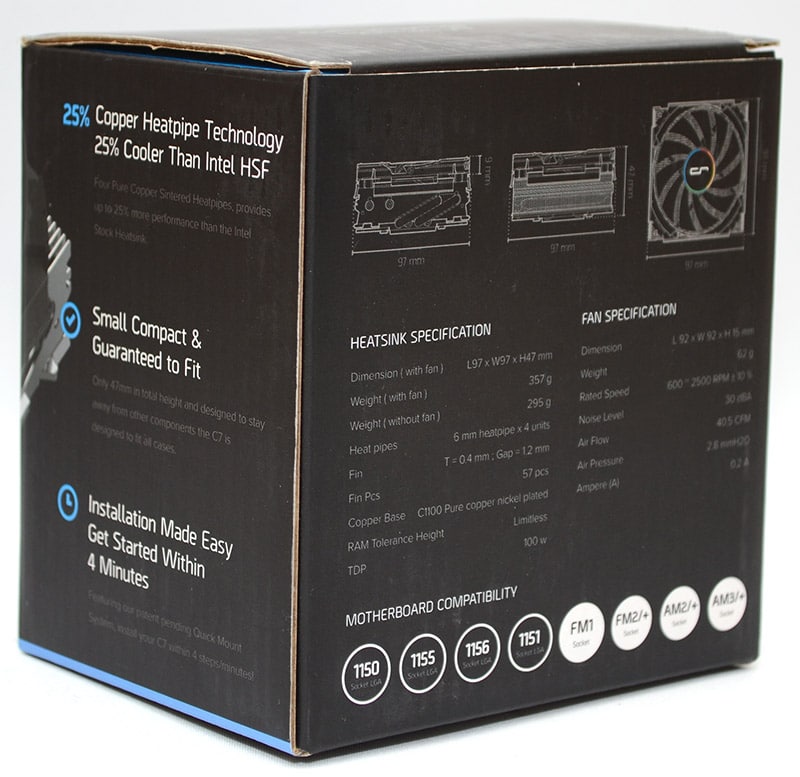 This is a premium product, so you'll find it comes with some lovely premium accessories. There's a special mounting screw driver, a tube of very high-quality CP7 thermal paste, screws, nylon washers, and the usual documentation.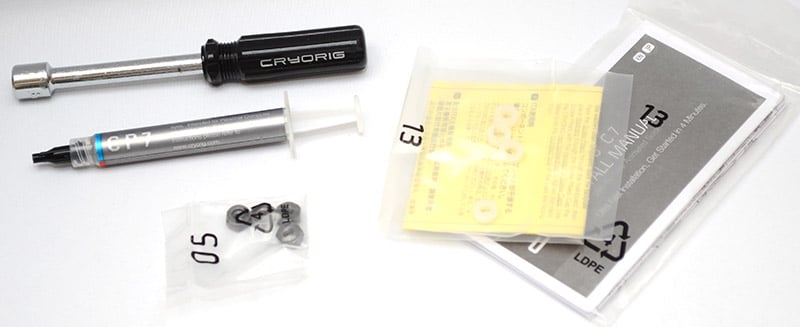 Finally, a universal Intel/AMD motherboard backplate.