Cryorig R1 Ultimate Dual Tower Cooler Review
---
---
---
Peter Donnell / 7 years ago
A Closer Look
---
The cooler comes equipped with two XF140 fans which can operate from 700 to 1300RPM, with an acoustic rating of 19-23dBa and producing 76 CFM. With shock-absorbing rubber mounts and a durable frame, you'll get great noise/vibration reduction to back up that powerful and quiet airflow, and hopefully impressive cooling too.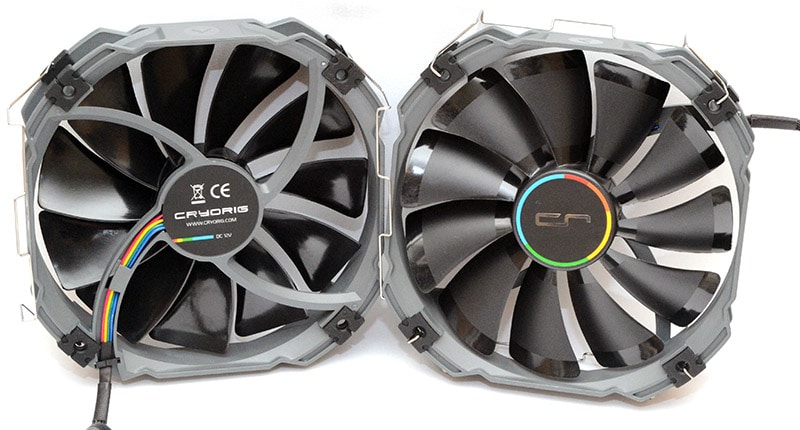 The fans come pre-fitted to the cooling towers when you take it out of the box, meaning you can get it installed on your CPU quickly and easily. The fans come mounted using metal retention clips, which allow you to easily add/remove them when installing and/or maintaining your cooler.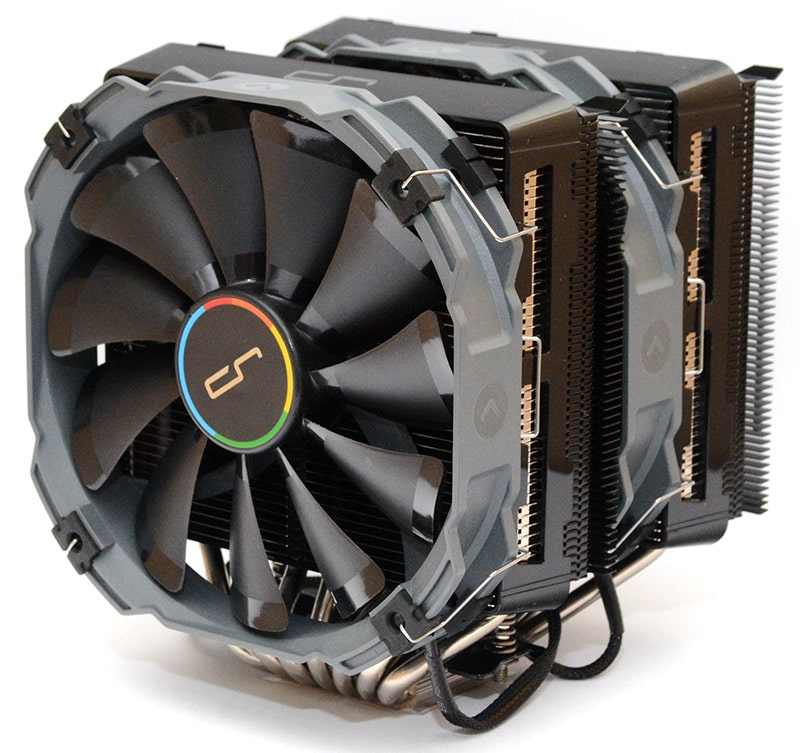 The cooler is pretty huge, so be sure to measure twice before wanting to add this to a slim or compact chassis design. With two huge cooling towers, as well as those two powerful fans, we're expecting some pretty impressive cooling performance.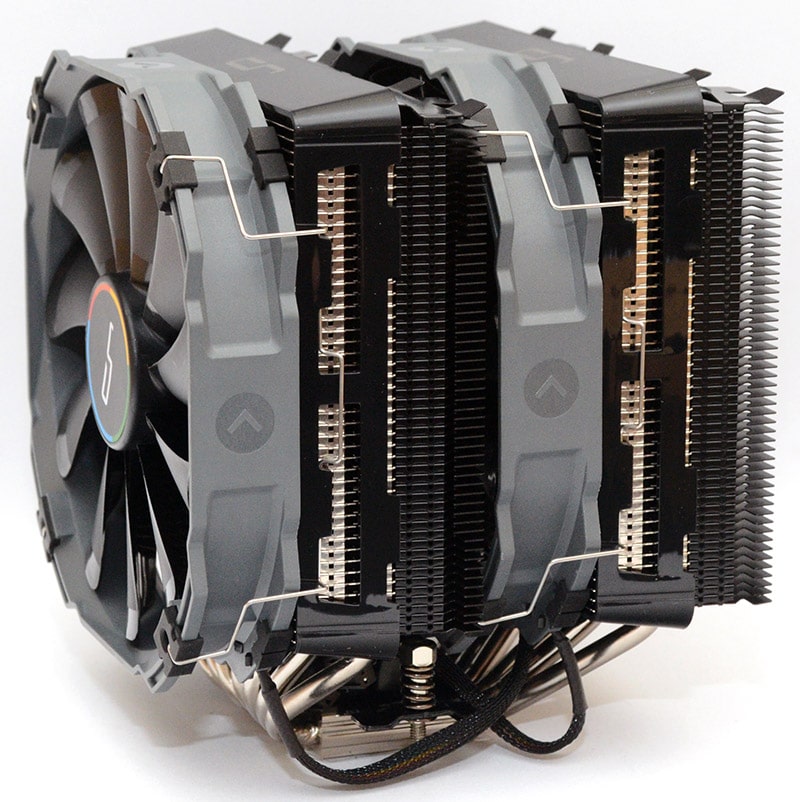 The fins are packed in pretty tight, and use a lot of custom shaping on the air-out side, and straight edges on the air-in side, this should help better direct the airflow and allow for much quicker heat dissipation.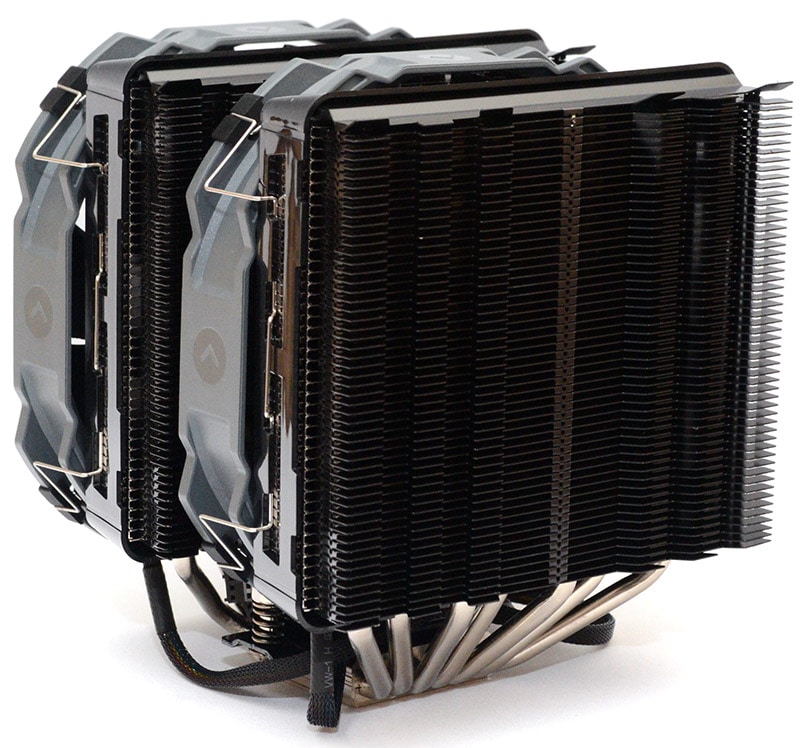 Another thing worth mentioning, the finish and build quality are 100% premium from top to bottom, everything has a practical purpose, but they haven't let function dictate form either, this is a great looking cooler and it feels incredibly durable too.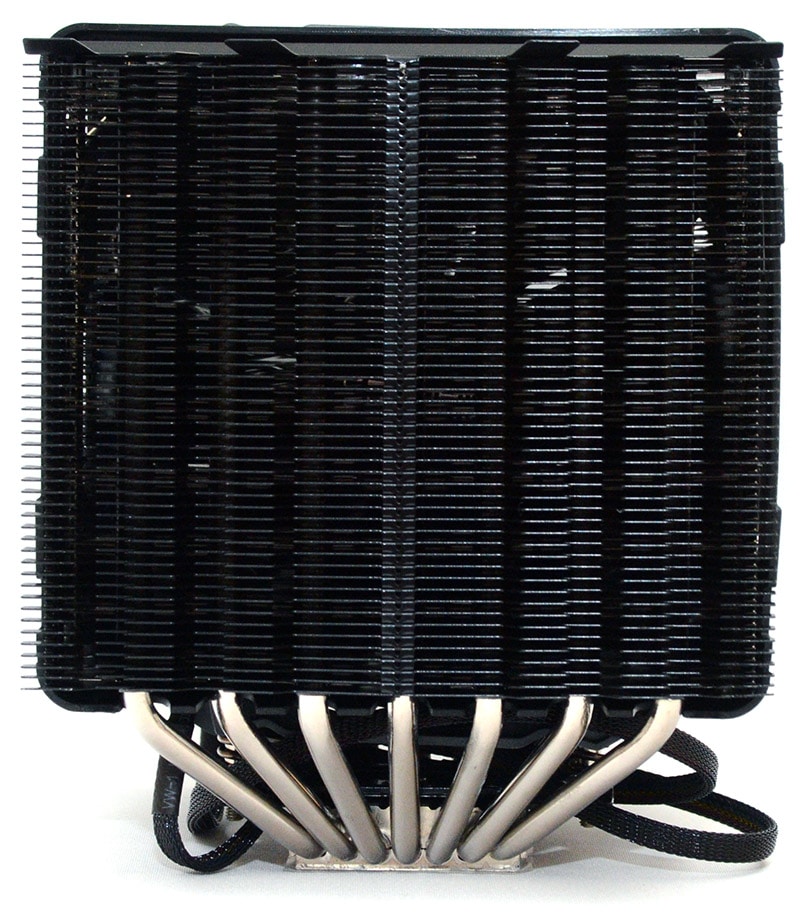 On the top, an arrow on each fan indicated the airflow direction, and there are some black covers on the fins with the CR logo on them. These are the covers which can be removed and replaced with different coloured models, which we'll see shortly.
The heat pipe array on this cooler is pretty epic, packing in 7 thick pipes that create 100% coverage for the huge contact plate; any CPU you fit, it's going to get a uniform cooling pattern.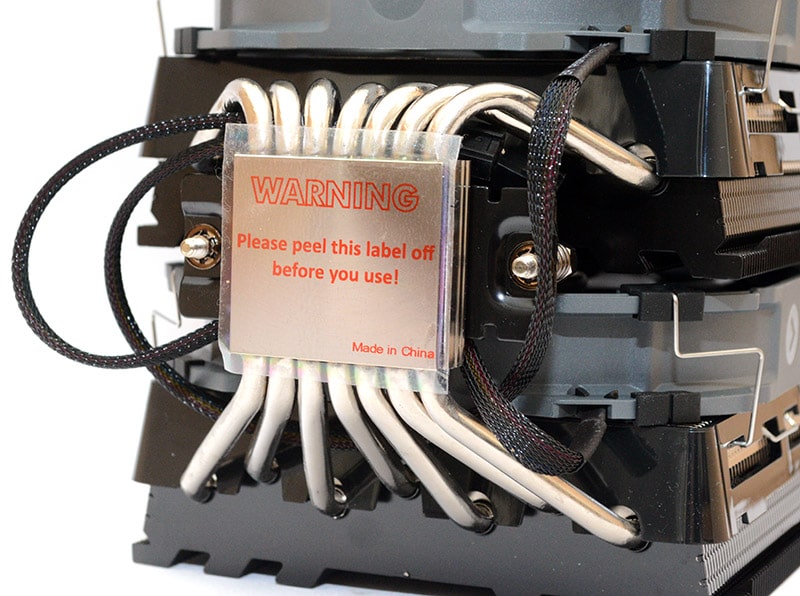 The contact plate is polished to a mirror shine, which will help even further with the heat transfer. As you can see, there are two pre-installed screws on the sides too, allowing you to quickly fit the cooler to the innovative Cryorig motherboard mounting system.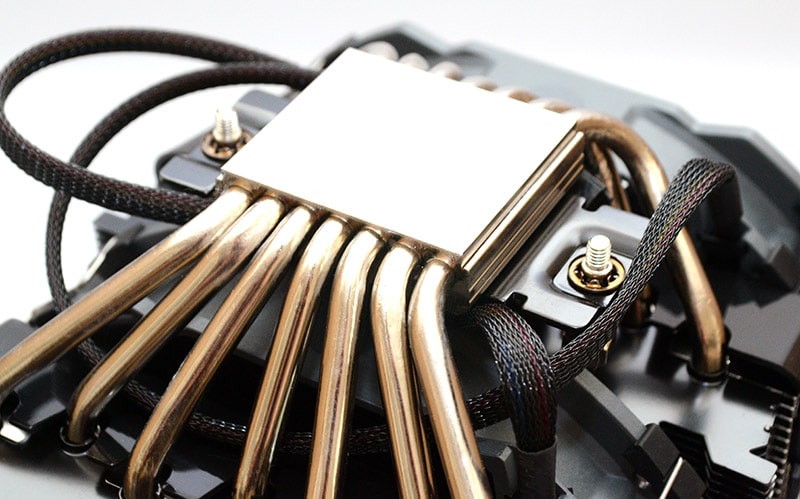 With the fans removed, you can easily see that both cooling towers are quite tall and also quite thick, so I have no doubt they'll be able to handle any CPU that has a very high TDP.