Crytek Officially Confirms the Launch of Crysis 4
---
---
---
Mike Sanders / 2 years ago

It has been nearly 8 years now since there was an official title from the Crysis franchise. Well, yes, technically that depends on how you look at it since there was remaster trilogy that came out last year. The main point we're trying to make is that, while nice, it wasn't exactly new, was it? – Put simply, Crysis 4 has been more than a little overdue, but with nothing official to suggest that it was even in consideration, it was still entirely up in the air as to exactly when it would happen (given the success of the trilogy, an 'if' never feel appropriate.)
Well, for fans of Crysis hoping for the next installment, there's some big and excellent news! – Following an official Twitter post by Crytek, they've just confirmed that Crysis 4 is officially on the way!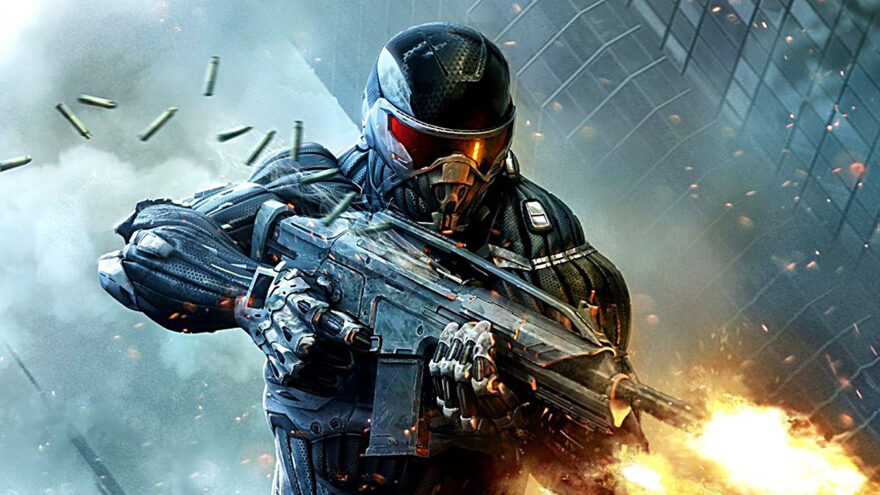 Crysis 4 Officially Confirmed!
As part of the official announcement, Crytek has said:
"To everyone in our amazing Crysis community, and to all fans of the franchise all around the world: we have a special announcement to make, just for you. – It's something you have been asking us for a long time, so it's now finally time to confirm – yes, a new Crysis game is happening!

We are so pleased and excited to bring this news to you, and we really can't wait to reveal more details about what lies ahead. – Right now the game is in the early stages of development so it will be a while yet, but we wanted to bring you the news at this time as we are so hyped for the future, and to let you know that we will be listening to our community."
We're excited to announce we're working on the 4th instalment in the Crysis series. We want you to join us on our journey and become the hero you were destined to be.

Watch the teaser and read the blog post for more information on the journey ahead.https://t.co/ksAPRoP9K6

— Crytek (@Crytek) January 26, 2022
When Will it Be Out?
As per the blog post above, it does seem that a more substantive reveal (such as a full-blown trailer) is still a fair way away. In fact, based on their comments, it seems that Crysis 4 is still in the exceptionally early days of development which, although not wishing to throw a damp towel over this, likely means that a release is not to be expected until at least next year. And possibly longer.
With the news, however, it does beg a rather obvious question, can my PC run Crysis 4? Well, while we, unfortunately, don't have an answer to that just yet, let's hope that Crytek is willing to somewhat buy into the melting meme the original title had!
For the latest news and updates, you can check out the official Crysis 4 development blog via the link here!
What do you think? Is Crysis 4 now officially your most anticipated gaming release? – Let us know in the comments!