Crytek Sues Cloud Imperium for CRYENGINE Contract Violations
---
---
---
Cernescu Andrei / 5 years ago

Cloud Imperium and Crytek involved in a legal battle.
We have some bad news for those of you looking forward to Star Citizen and Squadron 42. Apparently, Cloud Imperium will have to defend itself in court due to some contract violations. The core of the issue is that Cloud Imperium only had the rights to create a single game using CRYENGINE. That game is Star Citizen, but Cloud Imperium's development of Squadron 42 is in direct violation of that contract. Just in case you're not familiar with Squadron 42, it is a single-player campaign that takes place in the Star Citizen universe. The campaign is basically a single-player mode for the space sim, but it actually retails as a separate title.
The move to Lumberyard.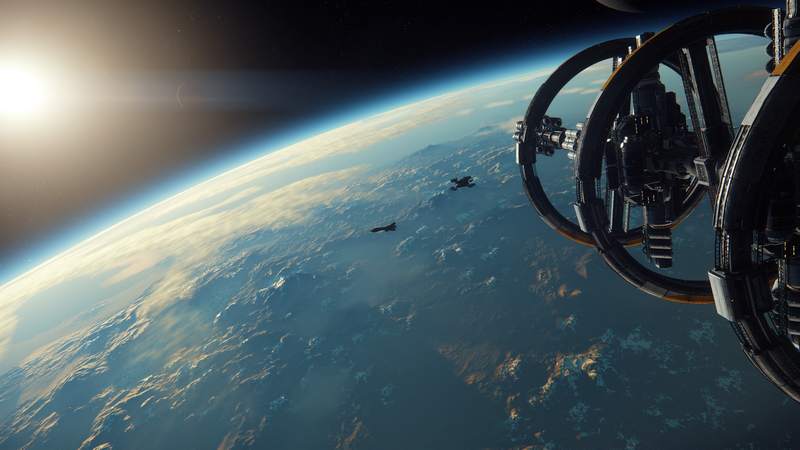 Since the creation of the original contract with Crytek, CIG has moved the game to the Lumberyard engine. Moreover, the company has removed all of Crytek's logos, which is another breach of contract. According to the suit, Crytek spent many resources for various demonstrations and proof-of-concept that benefitted Star Citizen's crowdfunding campaign:
"Crytek invested significant time and expense in creating impressive demonstrations and proofs-of-concept that were used to persuade the public to contribute financially to a crowdfunding campaign to support development of the video game."
It definitely looks like Crytek is right to sue, but CIG has a completely different opinion. The company actually responded to these allegations and stated that it will defend itself vigorously. The result of the lawsuit will be interesting, especially since CIG claims that it did nothing wrong. If you want to have a look at the complete filing, you can go ahead and read it right here.
"We are aware of the Crytek complaint having been filed in the US District Court. CIG hasn't used the CryEngine for quite some time since we switched to Amazon's Lumberyard. This is a meritless lawsuit that we will defend vigorously against, including recovering from Crytek any costs incurred in this matter."
Who do you think will come out on top in this legal battle? We'll definitely keep you posted as the story develops.