Custom Xbox One Controllers Available Now From Evil Controllers
---
---
---
Peter Donnell / 10 years ago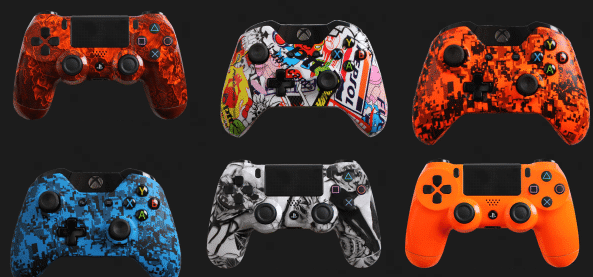 Evil Controllers have just announced that their custom Xbox One controllers  are available prior to the launch of the Xbox One, if only by one or two days. Gamers can now take advantage of the new Xbox One Console through the creation of completely personalized Xbox One controllers, something we know will prove popular with those in the eSports community, especially for team based players who want to stand out from the crowd. The new controllers come straight from Microsoft and are customizable both internally via modifications, and externally via aesthetics.
Evil Controllers are well known throughout the gaming world for creating custom accessories that help tailor the controller towards your personal preferences, for a fee of course.
Xbox One controllers will be available via www.EvilControllers.com. Custom options will include countless decals and colours, as well as custom buttons, bumpers, and thumbsticks. Xbox One Controllers will also house internal modifications capable of improving your game play, or at the very least making it more comfortable and suitable for your playstyle.
"Evil Controllers is a company that celebrates all things gaming, and we are excited to offer fully customizable Xbox One Controllers prior to the release of the Xbox One," said Adam Coe, CEO of Evil Controllers, "Evil prides ourselves on our superior products, customer service, and creative options, and we cannot wait to show our fans the brilliant options we have in store for Xbox One!"
Evil Controllers has also unveiled custom options for PlayStation 4 and still works hard on bringing new models of the PlayStation 3 and Xbox 360 controllers.
Thank you Evil Controllers for providing us with this information.
Image courtesy of Evil Controllers.