Cyberpower Zeus Mini EVO I-970 Gaming PC Review
---
---
---
John Williamson / 8 years ago
Introduction
---
Cyberpower is one of the most recognizable system builders in the industry, renowned for creating a huge array of stylish and unique builds. The company includes a 3-year warranty with every system as standard regardless of the specification or price. Additionally, Cyberpower utilizes their buying prowess to deliver astonishing prices which legitimately rival self-builds. Their adept design team spearheads the focus on unusual and distinctive custom PCs which look spectacular. This allows consumers to opt for something special instead of the traditional ATX form factor.
One perfect example of Cyberpower's approach is the Zeus Mini EVO I-970 which features an Intel Core i5-6600K, 16GB DDR4 2666MHz RAM, MSI Armor OC GTX 970 and highly efficient Gigabyte Z170N-WiFi. This stunning setup is housed in a slim and portable Cyberpower Zeus Mini II mITX chassis. Other key specifications include a 120GB Kingston SSD boot drive, 1TB Seagate data disk and Corsair CX600M modular power supply. On another note, the CPU frequency is overclocked in a proficient manner and set to 4.2GHz. This is a significant boost from the base figure of 3.5GHz and should provide some impressive performance gains. Given the Zeus' wonderful aesthetic design and excellent core specification, I expect the system to exceed its price point and offer a marvelous gaming experience.
Specifications
Name: Cyberpower Zeus Mini EVO I-970
Case: Cyberpower Zeus Mini II mITX Gaming Chassis w/ USB 3.0 Black
Motherboard: Gigabyte GA-Z170N-WiFi ITX
Processor: Intel Core™ i5-6600K Quad Core 3.50 GHz 6MB Cache LGA1151 @ 4.2GHz
Processor Cooler: Corsair Hydro Series H55 Quiet Liquid Cooling
System Memory: Corsair 16GB DDR4 Vengeance LPX 2666MHz CL16
Main Boot Drive: 120GB Kingston SSDNow V300 SSD
Additional Storage Drive(s): 1TB Seagate 7200RPM 64MB mechanical disk drive
Graphics card: MSI Armor OC GTX 970 + Bullets or Blades game coupon
Power Supply: Corsair CX600M 600W Modular
Peripherals: None
Monitor: None
Optical Drive: None
Wireless: Intel Dual Band Wireless AC 8260
OS: Windows 10 64-Bit
Warranty: 3 Year Labour, 2 Year Parts, 1 Month Collect and Return plus Life-Time Technical Support
Price: £999.00
Packing and Accessories
Despite opting for a fairly compact design, Cyberpower dispatched the sample in a massive box which caught me by surprise. However, you can't be too careful when trying to protect sensitive PC components.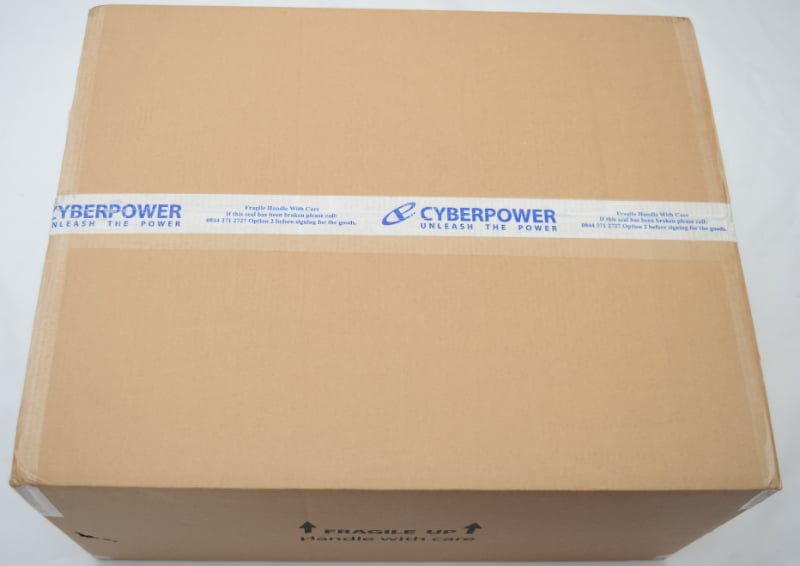 The external packaging is surrounded by a huge quantity of airbags, which cushions the accessory box and main chassis. This is splendid and ensures the system arrives without any mechanical damage or cosmetic flaws.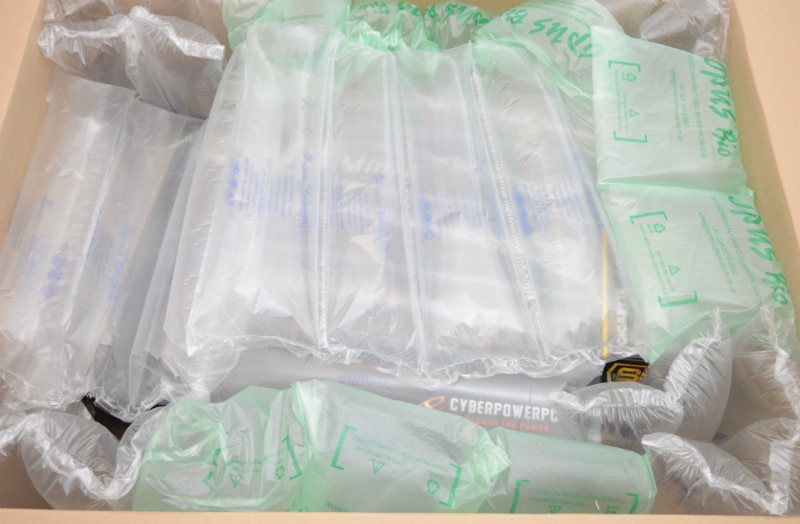 Here we can see how small the chassis is and standard packaging. Notice how there's no buckling to the cardboard sides or tape coming apart. This illustrates how well the system has been protected and I'm very happy with Cyberpower's attentive approach.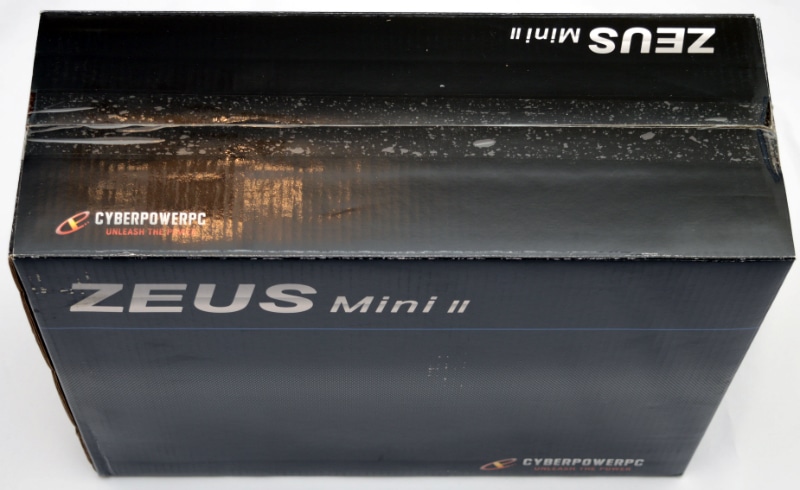 On the inside, there is some heavy-duty bubble wrap, a protective cover and flexible foam inserts. These combine to reduce any damage if the system is dropped or mishandled.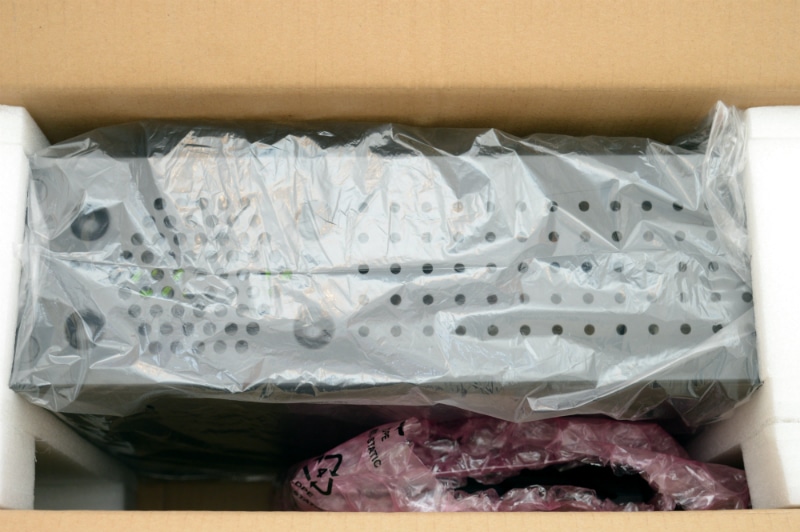 In terms of accessories, the PC contains user manuals, driver disks, WiFi antennas, SATA data cables, additional SATA power cable, UK plug and chassis stand. I personally didn't feel the need to use the stand, but it helps to keep the system upright on certain surfaces.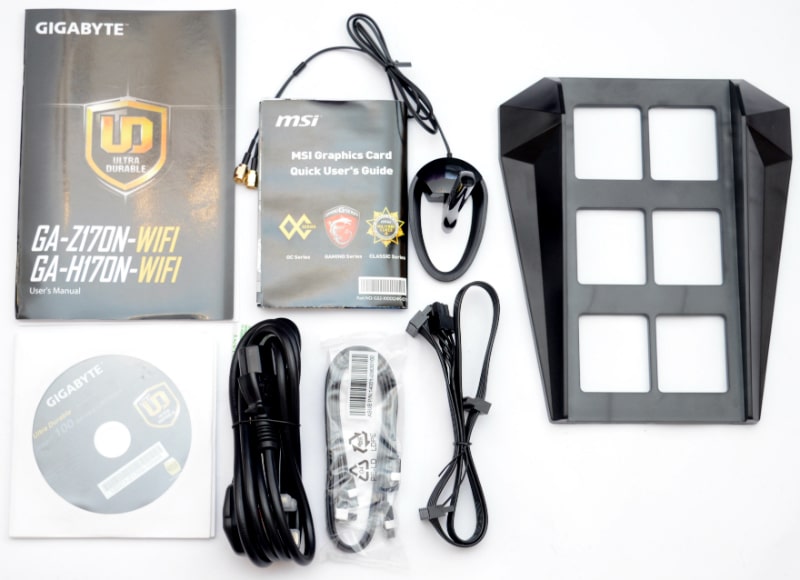 CPU-Z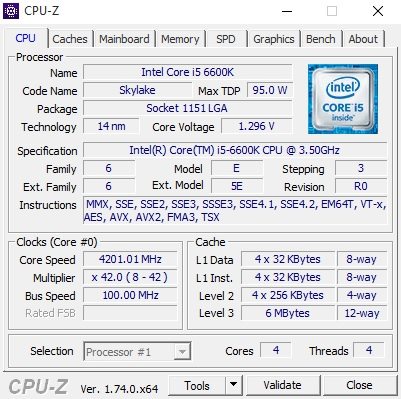 GPU-Z