CyberpowerPC Infinity Achilles Pro System Review
---
---
---
Chris Hadley / 9 years ago
Introduction
---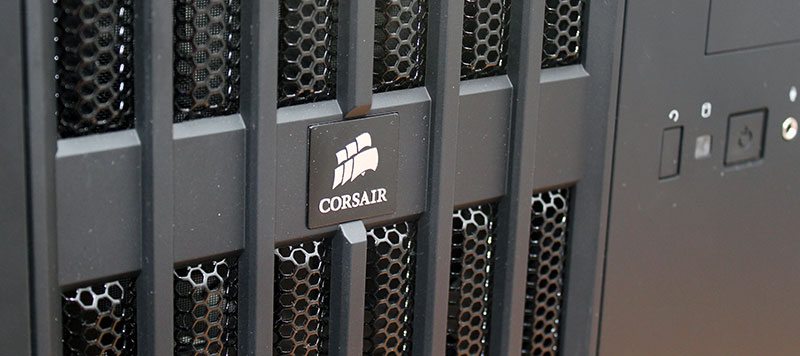 Over the last few months we've been broadening our scope of products we review and part of this as you will have noted is to do with full systems. So far we've had a look at the T-Rex 7990 gaming system from Dino PC and in notebook form, the Vortex IV X780 Gaming from the guys at PC Specialist. Following these two reviews, it seems that other system integrators want to get in on the action and get their latest and possibly greatest systems from across their ranges put through their paces. Cyberpower PC are the latest integrators to jump in on the action with one of their latest systems based around the new Corsair 540 chassis.
For some people, the name Cyberpower PC may seem a little familiar and for our American readers amongst you, this name may sound a little more familiar. Cyberpower PC is in fact a UK branch of Cyberpower Inc, one of the largest and most well know system integrators in the US. As a company, they have built up a strong reputation for customer service and an obsession for building systems that are strong, reliable and at a price point that does not break the bank – be it for a home user or a business.
The Infinity Achilles Pro system that I'm taking a look at today is built into one of the latest chassis to hit the market from Corsair – the Carbide Air 540 High Airflow Cube with a 4th Generation Haswell build residing inside built on a Gigabyte motherboard and NVIDIA graphics courtesy of MSI. Whilst we have this system in to review in the configuration below, the beauty of Cyberpower PC's buying process is that you can configure each and every part of the system to cater it to your needs, be it the PSU, case, motherboard, cooling, storage and more.
This particular system is more of a mid range system over the top end systems that we have seen and typically look at, but this means we can get a better look at what you can get for sub £1000 these days. As you may note, there are a number of components that we have looked at before in the specification – they are highlighted below and you can have a read on our individual reviews of them accordingly.
Name: Infinity Achilles Pro
MB: Gigabyte Z87-HD3
CPU: Intel Core i5 4670k @ 4.5GHz
SSD: 256GB Samsung 840 Series
HDD: Seagate Barracuda 1TB
ODD: Lite-On BD Combo
Cooler: Corsair H60
PSU: Corsair CX600M Modular PSU
OS: Windows 8 64-bit
Warranty: 3 year Labour / 2 year parts / 1 Month Collect & Return / Life-time technical support
Price:£1,245.60 inc VAT + Delivery – Click Here to buy
For a mid-range system, this by all-means is no slouch in respect of the powerhouses that we have seen in the past, but the real question is just how well does it fair in respect? What does spending just over £1000 get you these days?
The system comes shipped as expected within the box to the Corsair Air 540, although with this being a review sample, we did not have all the extras packed in with the system that you would receive if you were to buy this from Cyberpower yourself.
The first thing that we not once taking the system out of the box is that the insides have been protected very well due to the use of a self expanding foam packaging that we are seeing more and more system integrators use these days. This packing is quick and simple to use and given that no two systems (of different specs) are the same, its expanding properties mean that it can cater for virtually any setup with ease.