Cyberpunk 2077: "We Will Show Something and it Must be F****ng Great." Says CD Projekt Red
---
---
---
Gareth Andrews / 8 years ago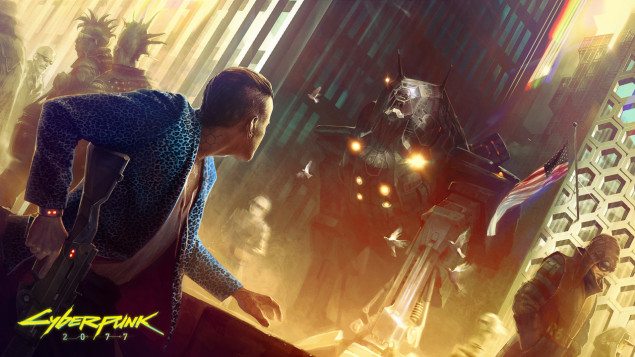 The issue with creating a successful game is that once you've done one, your next one is expected to be at the same level or even better. Much like with movies you are expected to build upon your last game, making each game (be it the next one in a series or a new series altogether) better than the last. CD Projekt RED know this better than anyone with their last game, The Witcher 3: Wild Hunt, being successful and gaining several awards. The end result though seems to be that CD Projekt RED want their next game, Cyberpunk 2077, to be shown off as something great.
Feeling the pressure of the Witcher 3's success, co-founder, and CEO Marcin Iwinski stated that:
"Right now, we have the success of the Witcher 3; people played it and people loved it. So it's even more responsibility. The fact that Witcher 3 performed so well allows us to be even more ambitious with Cyberpunk 2077. Right now, it's on our shoulders to deliver here. The next time you hear about Cyberpunk 2077 we will show something and it must be f****ng great."

"People really expect something great and that's what we have to stand up to and deliver."
Iwinski was also asked about how the team felt about changing settings for their next game, his response was that "after a decade working with dragons, swords, and medieval themes, the team is feeling energized to work on a project involving guns, ammo, mutants and implants".
If you are looking forward to playing the game anytime soon though you may have to wait as the company states it is "a long ways away" from release and that the team wants to spend the time to make sure it is a "truly outstanding game".