D-Link Exo AC2600 (DIR-882) Enthusiast Router Review
---
---
---
Bohs Hansen / 6 years ago
A Closer Look at the Features
---
Quality of Service Protocol
There are services that require an optimal connection in order to give you the joy you'll want. This could be high-resolution streaming or gaming, for example. While you do that, other devices and family members might use the network at the same time. Of course, they need to be able to use the connection, but they don't need priority. That's where the QoS Engine comes into play. With D-Link routers, the setup is quite simple. Drag and drop connected systems into the pot you want them. There is one slot with main priority and two optional slots for second level priority. There's even a 3rd level before anything else will be given priority. While it doesn't offer a lot of user settings, it's very simple to use and configure.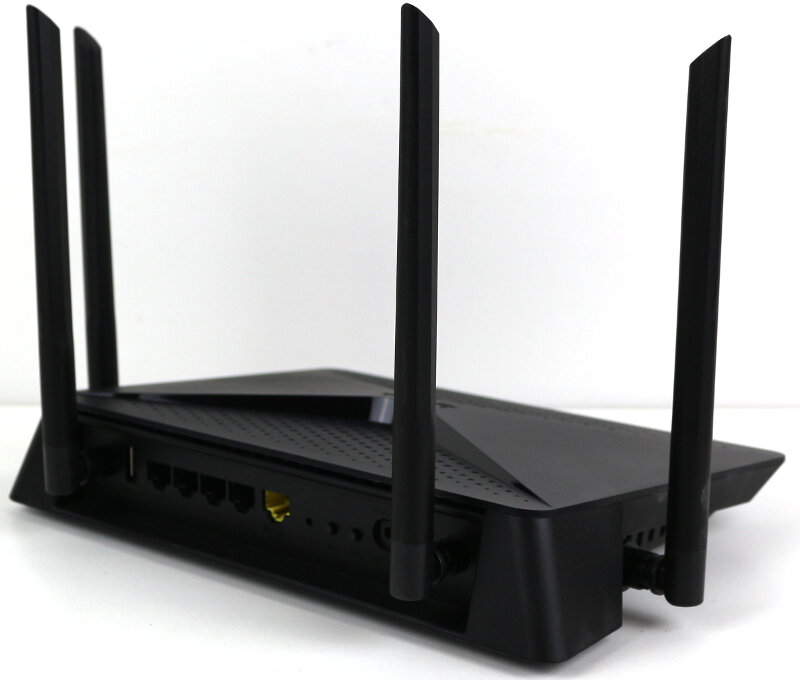 DLNA Media Streaming and File Sharing
D-Link's DIR-882 comes with both USB 3.0 and USB 2.0 ports. These can be used for flash drives, portable hard drives, and other USB storage devices. Connected drives can then be shared over the network with connected Samba/CIFS compatible systems for a network attached storage setup.
Media files on connected storage drives can also be streamed to DLNA compatible devices. This could be TVs, consoles, and media players. This way, you can extend the usage options for your portable storage drives and get streaming abilities in your home. That is if you don't have such already.
Parental Control
There are a lot of bad things out there on the internet, especially if you're a vulnerable child. Parents will want to keep an eye on their kids' online activities and the D-Link DIR-882 comes with options for this too. You can create online access schedules and block/allow specific websites and/or devices.
Wireless Guest Network
Whenever you have people over, they'll want to connect to your wireless network to save traffic on their cellular device. Now, if you trust those people, then there's no problem with sharing your normal network password with them. There are very few we actually trust, but there's the Guest Network feature for the rest. With this feature, you can create a separate wireless network just for them. With this, they'll only gain internet access and not access to the rest of the network and your devices. Whether you password-protect the guest network or not is up to you, both ways are supported.
VPN
No router is complete without VPN support and that's no different for D-Link's DIR-882. It comes with support for L2TP Over IPSec VPN Server. Transmit data securely, even when connected remotely.
WPS
Wireless networks are great, as we've rounded a few times in this review already. However, there is one thing about it that isn't so great and that is the need to remember a password to connect. Well, that is if there wasn't the WPS feature. With a single key-press on the router's WPS button and a press on a wireless device's WPS button and the two devices are connected.
Specifications