D-Link's DIR-879 AC1900 EXO Wi-Fi Router Now Available
---
---
---
Bohs Hansen / 7 years ago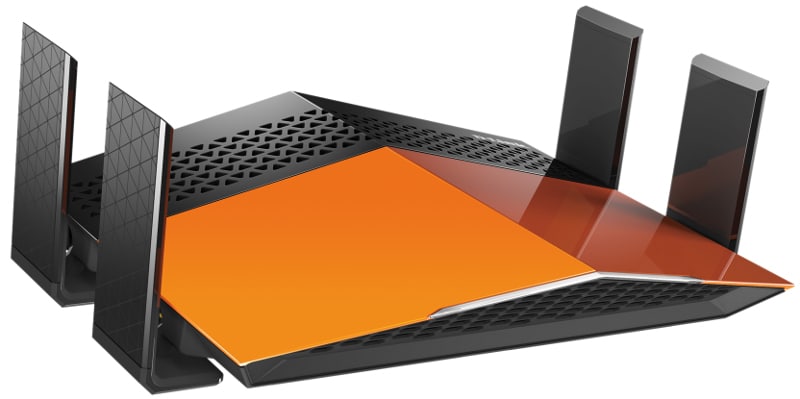 Having a great router as the backbone for your network is worth more than most people give it credit for, but it's also something that can be a costly affair when you want the newest standards and features. D-Link launched a new series of EXO Wi-Fi routers and the DIR-879 is the first one in this series. It is an AC1900 dual-band router that delivers fast wireless speeds, improved coverage, and reliability under demanding applications such as media streaming.
The EXO Wi-Fi router series boasts a stylish form-factor, standout color, and impressive feature set. It comes with built-in high-power amplifiers that can deliver up to 1000mW which in return provides the user with the best possible wireless signal on both bands. The 2.4GHz band with the better coverage supports up to 600Mbps while the 5GHz for faster speeds supports up to 1300Mbps transfer speeds. On top of that, you get four Gigabit Ethernet LAN ports, one Gigabit Ethernet WAN port
"With the new AC1900 EXO Wi-Fi Router, users can enjoy the extremely fast speeds of 11AC Wi-Fi and proudly display their network hardware," said Steven Olen, director of product marketing at D-Link. "The EXO series was built for Wi-Fi users who want great performance, premium-design and style at an incredibly affordable price."
The DIR-879 is built around a dual-core CPU, but there is no word on which one or how much memory it has. D-Link did reveal all the great features tho, such as Smart Beam Forming where the router tracks your connected devices and orients the signal where you actually are as well as Smart Connect that removes the choice for network band selection due to it always selecting the best possible one automatically.
Other features include the advanced QoS engine with a drag-and-drop UI and Wi-Fi Protected Setup (WPS) for the easiest way to connect clients. It even comes with a physical switch on the rear that lets you choose the mode, either as router or range extender.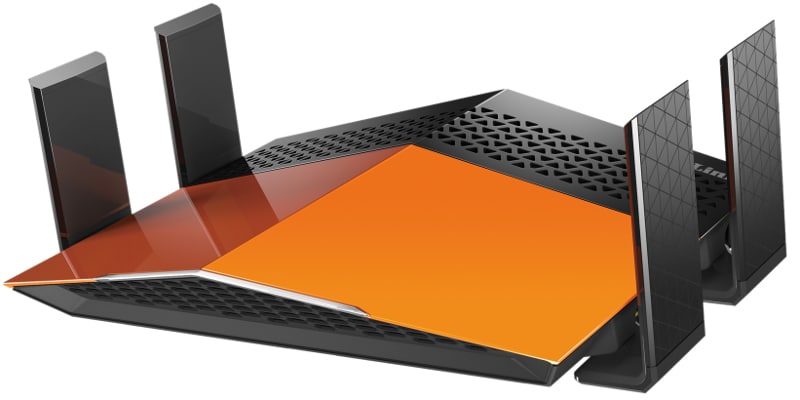 Parental control, WiFi-Encryption, Guest Wi-Fi, and other router features that we all need are naturally all included. D-Link's operating system has come a long way and I quite like what we've seen in our recent reviews.
The new D-Link DIR-879 AC1900 EXO Wi-Fi Router is available on the market now and comes with a suggested retail price of $149.99. A more than fair price for such a router.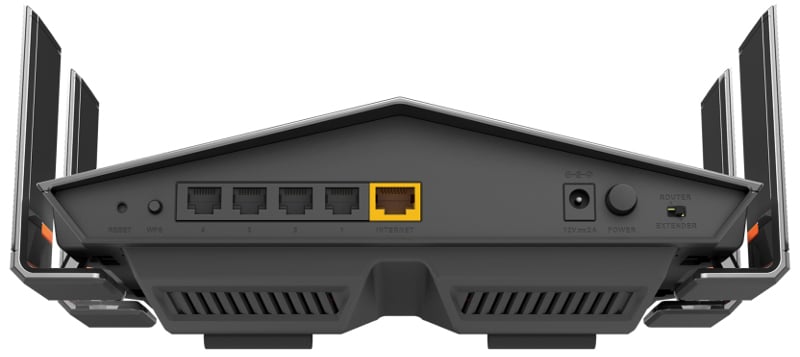 Feature Highlights
11AC Wi-Fi Dual Band Connectivity1 – Speeds up to 1300Mbps on the 5GHz band and 600Mbps on the 2.4GHz band
High Power Amplifiers – Provide wider coverage throughout your home
Smart Connect – Automatically assigns connected devices to the best possible band for optimal Wi-Fi performance
Intelligent QoS – Traffic optimization delivers seamless performance for your applications
Wi-Fi Protected Setup – Push button to easily connect devices to the wireless network
Backwards Compatible – Works with existing Wi-Fi devices (802.11n/g)
Wireless Encryption – Uses WPA or WPA2 security
Easy Setup – Get online in minutes with the Quick Router Setup (QRS) mobile app