Daredevil is Returning to Netflix for Season 3 on October 19th
---
---
---
Ron Perillo / 3 years ago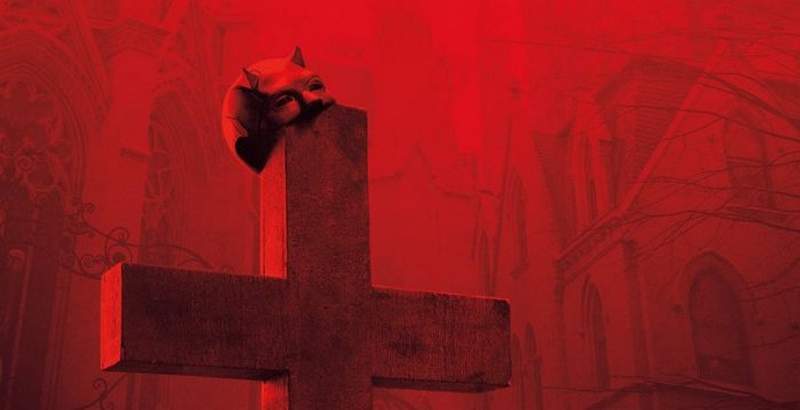 A Much Darker Daredevil than Before
The third season of Marvel's Daredevil is finally returning to Netflix next month. Specifically on October 19th. They even released a teaser trailer to promote it, hinting to expect a much darker incarnation of the comic book hero on the screen. In fact, following the events of The Defenders, this may not be the same Matt Murdock as before, seemingly deviating from his original code.
Just like in the comics, Daredevil is a devout Roman Catholic and adheres to a strict no-kill principle. However, there have been hints that he could not possibly keep to this rule in light of what has been happening in New York. Even in their brief crossover last season, The Punisher suggests that Daredevil is only "one bad day away" from becoming him.
The official announcement Tweet from the official Daredevil account further cements this theory. Although, it suggests that Matt Murdock will not entirely lose his religious beliefs, but rather draw inspiration of vengeance from it. After all, there is plenty of wrath to go around just from the Old Testament alone.
Deuteronomy 30:15. pic.twitter.com/I79ewdjfQe

— Daredevil (@Daredevil) September 20, 2018
What Do These Bible Verses Mean?
The first bible verse references Deuteronomy 30:15 followed by Romans 13:11. The first verse basically justifies "destroying" those who turn away from God. Most likely used by Murdock as justification for justly killing a villain. The second one, refers to the end and the hour of salvation and reckoning.
From there, all the other tweets are all purely Bible verses such as Lamentations 3:26, Psalm 37:7 and more. All with references to "waiting". In fact, the account is still Tweeting out Bible verses almost every hour.
Since it is only a month away, they could very well keep on quoting Bible verses until it actually premieres. The message remains….wait.