Dark Souls Fan Sequel Confirms Release Date
---
---
---
Mike Sanders / 2 years ago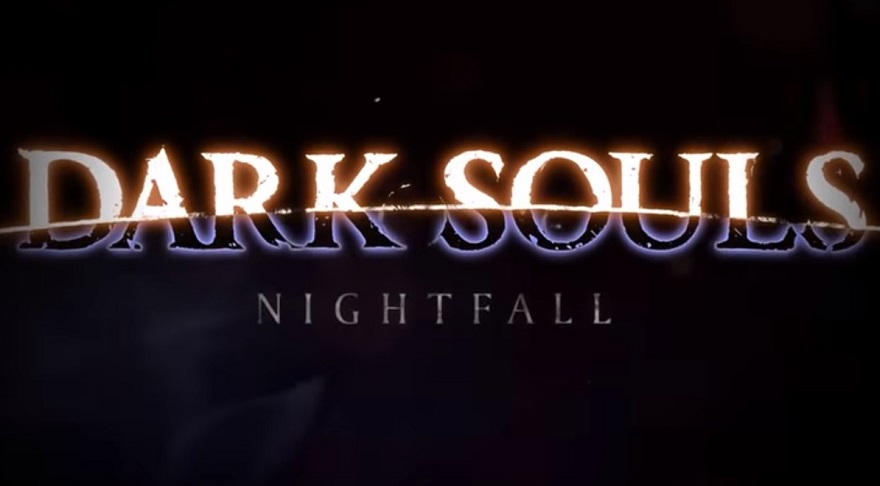 Although I would possibly concede that it's something of a 'marmite' franchise when it comes to gaming, I know for a fact that there are a lot of people out there (including myself) who absolutely love the challenge presented by the Dark Souls franchise. Despite having three games under its belt, and all with a mildly (and exceptionally well hidden) interconnected lore, however, technically speaking, there has never been a direct sequel to any of the titles. Well, following the development of a colossally huge fan-made mod, the original Dark Souls is set to get a completely unofficial follow-up, and, following the release of a new teaser trailer, we now also have a confirmed release date!
Dark Souls – Nightfall
Dark Souls Nightfall is a fan-created sequel to the original game and immediately picks up from when the fire is extinguished. Acting as a yet unknown third party, you witness the chosen undead extinguish the flame and, for reasons yet unclear, you decide to follow them. A rather interesting concept for sure as while this has always been an option in every Souls game, it was always been kept something of a moderate mystery as to what happened next with this ending. Dark Souls 1, 2, and 3 do, after all, all take place after a presumably prior chosen undead opted to link the fire.
If you want to see just how good this fan-made mod is looking though, you can check out the video we've embedded below!
When Is It Out?
Dark Souls: Nightfall will be released (for free – this is after all a mod and one treading heavily on FromSoftware's IP) on December 21st this year. So, for fans of the franchise (well, those of you on PC at least) you can consider this a pretty amazing early Christmas present to check out.
However… I feel compelled to note one piece of good news, one piece of bad news, and something more factual than anything else. The good news is that the mod has completely removed the online aspect that attempts to connect you to the Dark Souls servers. As such, playing this mod will pose zero risk of you getting 'soft banned' from the actual main game. – The factual aspect is that this mod will, by proxy of this decision, only be playable in single-player mode (so no summoning for help!). – The bad news though is that this mod has been designed to only work with the Remastered release. In other words, despite efforts by the mod developer, they unfortunately have not found a way to get around the somewhat clunky coding of the 'Prepare to Die' edition.
If you do, however, want to learn more and keep up to date with the latest announcements, you can check out the official Dark Souls: Nightfall YouTube channel via the link here!
What do you think? Are you looking forward to checking this out? – Let us know in the comments!