Dark Souls Servers to Remain Offline Until Elden Ring Release!
---
---
---
Mike Sanders / 12 months ago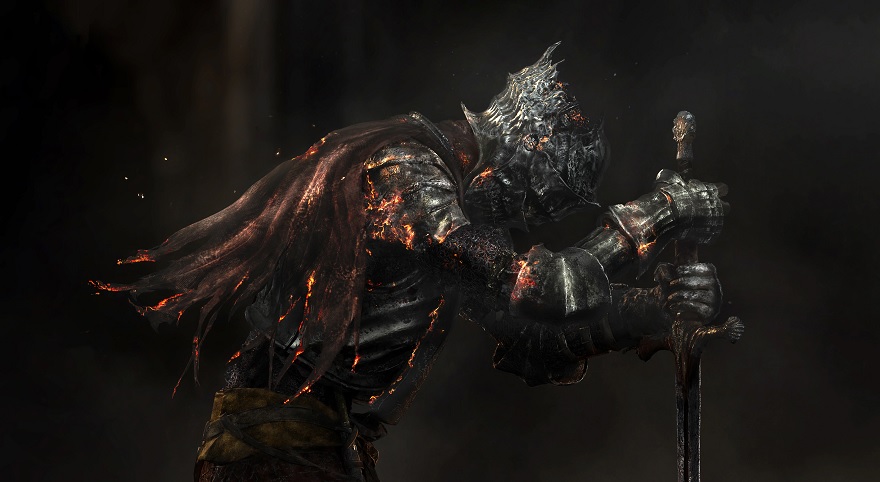 You may recall that late last month, a huge security flaw was discovered with the server system of Dark Souls gaming titles. While the details of the issue have not been disclosed as of yet, largely because they haven't been fixed, the bottom line is that it seems that a virtual invasion of your game could've potentially have allowed a very real one onto your PC system. – With this in mind though, it clearly hasn't been too surprising to see that since the flaw was discovered, the online aspects of the Dark Souls titles have been temporarily shut down.
With this in mind though, when will they go back online? Well, following a report via DSOGaming, it would appear that Bandai Namco and FromSoftware do not plan to do this until the release of Elden Ring which, just in case you were not aware, is on February 25th.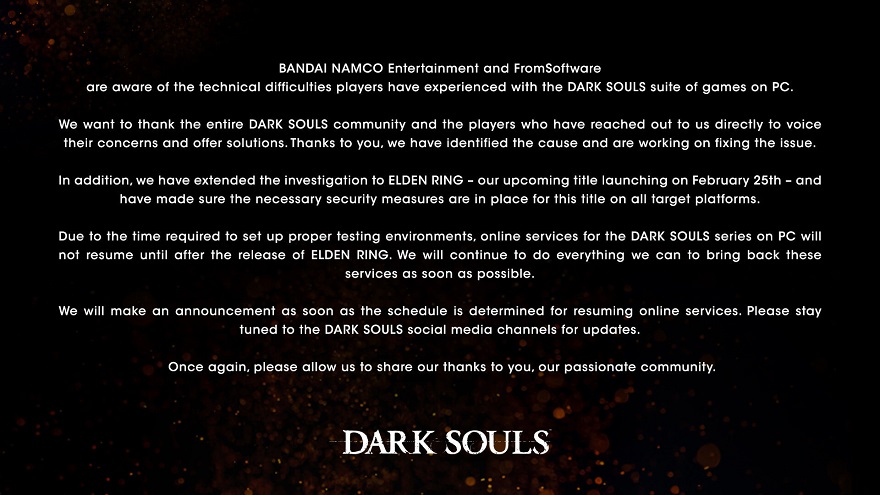 Dark Souls Servers to Go Live Again With Elden Ring!
The discovery of the flaw was clearly rather disturbing as the overall online interaction system seen within Dark Souls titles has largely remained (at least in its essence) the same since the original release of 'Demon Souls'. In other words, although only recently found, this security flaw has existed, within multiple titles, for a very long time now.
With Elden Ring set to again utilise this system, however, the timing of the discovery of this flaw, while clearly very helpful, has also put a bit of a strain on FromSoftware in them effectively having to very quickly fix something that, until recently, they were not aware was broken. With this in mind, therefore, it's hardly surprising that the Dark Souls servers, as a whole, will remain offline until Elden Ring releases.
What Do We Think?
Given that the Dark Souls franchise hasn't seen a new release in quite some time, overall, the disruption caused by this temporary server shutdown hasn't been overly disruptive. Well, except for those who will hugely enjoy engaging in its PVP mechanics. – With Elden Ring set for release on February 25th, however, while there is still clearly a bit of time to go yet, the good news is that you can get back to your backstabs and parrys in the somewhat near future!
What do you think? – Let us know in the comments!