This DARPA Helicopter Is Equipped with a Unique Robotic Landing Gear
---
---
---
Cernescu Andrei / 6 years ago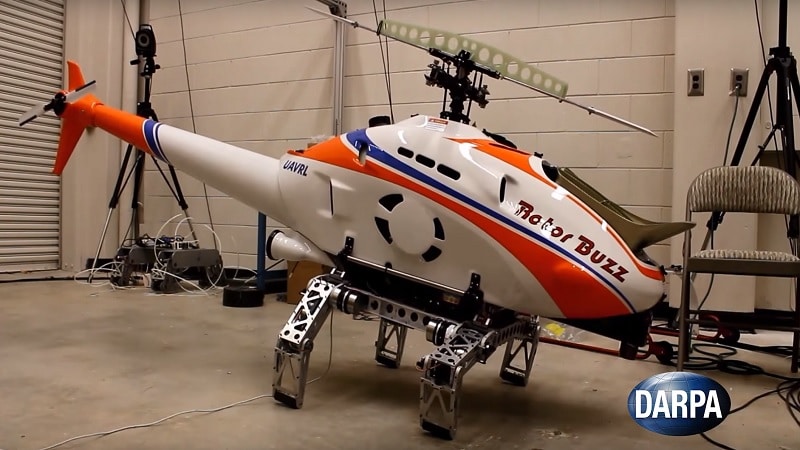 It's not exactly easy to land a regular helicopter on uneven terrain, especially if that helicopter is not equipped with a special landing gear. The Defense Advanced Research Projects Agency has come up with a solution in the form of an adaptive robotic landing gear, which kind of resembles large steel grasshopper legs. Even though they might not be pretty, these steel "insect legs" are incredibly practical, as they are equipped with a set of sensors that provide important information concerning the best landing approach.
A recent video released by DARPA showed how a standard RC chopper was able to land safely with two feet on an elevated piece of wood and two feet on a grass surface. This is definitely not the first time that scientists have looked to insects for solutions in robotics. Remember the water strider-inspired jumping robot?
When it comes to important military operations and disaster relief missions, helicopters need to be able to land on unwelcoming terrain as quickly as possible, whether we're talking about still surfaces or moving surfaces such as a ship in rough waters. DARPA has been working on this technology in collaboration with the Georgia Institute of Technology, whose experts plan to take the project to the next level. Installing these "grasshopper legs" on a larger helicopter will come with its own set of challenges, but the result will definitely be worth the effort.
Thank you TheVerge for providing us with this information.