DAS Finally Launches Q-Series Cloud-Connected Keyboards
---
---
---
Ron Perillo / 3 years ago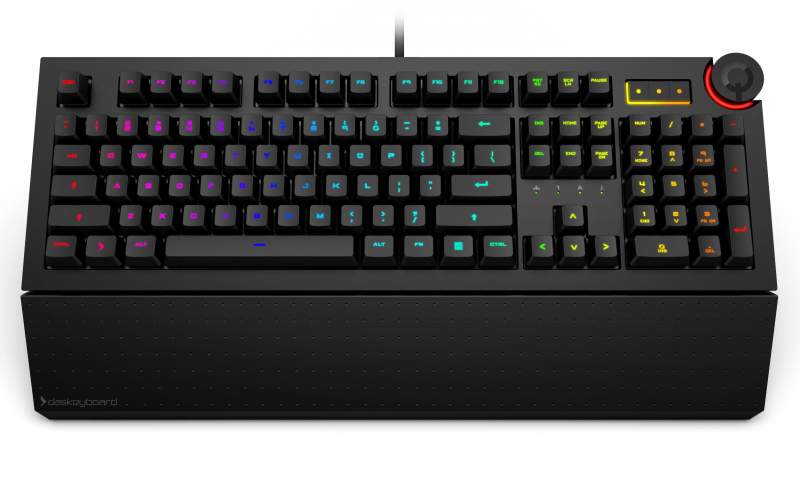 The Long Wait is Over
DAS has been working on their Q-series cloud-connected keyboards for several years now. In fact, you can keep track on their progress from the original Kickstarter campaign page which started it. However, now it is finally available for purchase in retail stores.
The Q-series lineup includes the 5Q and X50Q models, with the 5Q being the higher-end of the two. Both have backlit RGB LEDs and make use of a custom Omron-switch exclusive to DAS called "Gamma Zulu". These mechanical switches have a 1.5mm actuation point, and a total travel of 3.5 mm. According to DAS, they can withstand up to 100 million actuations, which is twice as much as a Cherry MX mechanical switch.
What truly sets them apart from others are their cloud-connected features. The LED lighting on the keys themselves can act as notifications. Informing the user of updates from Twitter, Gmail, eBay, Facebook and many others. It even has an open REST API so that programmers can create their own custom function.
What is the Difference Between the 5Q and X50Q Models?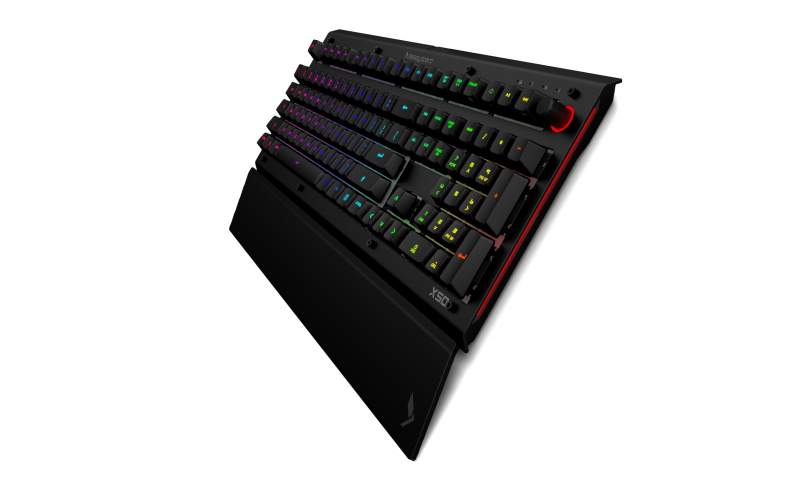 While both share similar features including switch type, Q-features, full-size layout and aluminium build, the two differ in key-cap type. The 5Q uses a superior double-shot keycap, while the X50Q uses the typical laser-etched keycap. The 5Q also has a much larger Q-button than the X50Q.
The 5Q also has a faster key detection of less than 1ms, compared to the X50Q which is under 20ms. The one advantage of the X50Q however, is its interchangeable top panel design.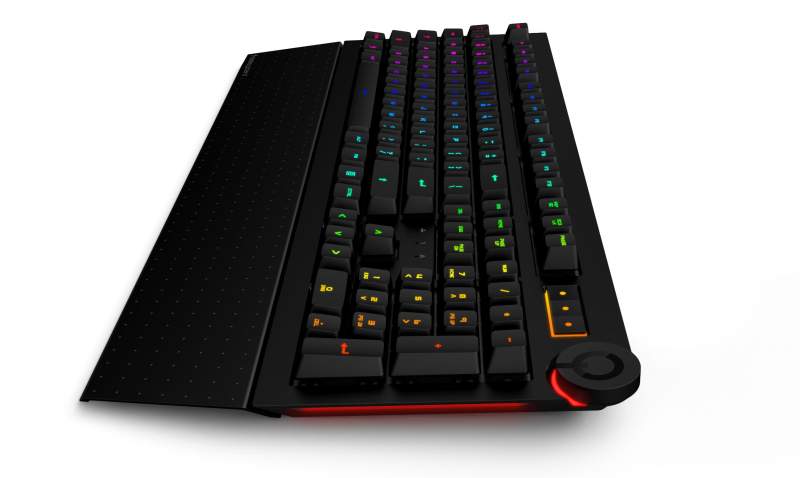 How Much Are These DAS Q-Series Keyboards?
The DAS 5Q is available for €249, while the X50Q has a retail price of €199. Both are available at DasKeyboard.com as well as from other online retailers.