DDR4 Compatibility List for AMD Ryzen Expanded Up to 122 Different Models
---
---
---
Ron Perillo / 6 years ago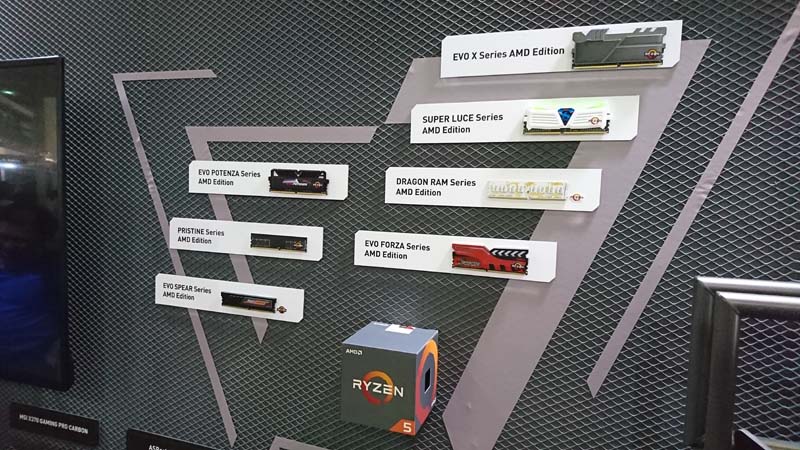 Users looking to upgrade to the latest AMD Ryzen will be glad to hear that the DDR4 compatibility list for the platform is now up to 122 different models. Memory compatibility is a stumbling block that some new system builders face, especially with a new platform and especially sicne this is AMD's first DDR4 effort. Even Intel's 100-series chipset faced some memory issues during initial launch so it is not surprising. This is even with Intel's proprietary XMP technology, which enables quick preset overclocks. AMD for their part has been working with their memory partners to deliver full compatibility and finally there are more options to choose from.
Update to the latest BIOS to Ensure DDR4 Compatibility
Motherboard manufacturers are also working with AMD to roll out BIOS updates to ease in the compatibility processs. The AGESA v1.0.0.6 update for example, is largely for aiding DDR4 stability beyond 2667MHz. Many users who had 3000 or 3200MHz kits found themselves only limited to stable 2667MHz before this update. The AGESA v1.0.0.6 update also adds 26 new parameters which improve DDR4 memory compatibility on the AM4 platform
Full List of Ryzen DDR4 Compatible Modules as of June 20, 2017
All the modules and kits listed here are validated by the memory manufacturers to be compatible with AMD Ryzen. This includes products from Corsair, G.Skill, ADATA, GEIL, and HyperX. More manufacturers are to announce compatibility in the following weeks as well.