DDR5 Prices Fell By Around 40% Over 2022 – Is Now the Time to Buy?
---
---
---
Mike Sanders / 3 months ago

The price of DDR5 memory has clearly been falling quite significantly since it made its initial debut with Intel's Alder Lake platform back in late 2021. With the subsequent release of Raptor Lake and AMD's full-blown transition to the DDR5 memory platform on Ryzen 7000, however, while many might've anticipated this leading to RAM price increases (based on demand), the truth is that they have only (in most cases) continued to fall and quite sharply too.
In fact, following a report via WCCFTech, market research conducted across various online retailers has confirmed that DDR5 memory prices, compared to their original launch values, have in many instances fallen by as much as 40%, and, overall, it doesn't appear to be showing any signs of slowing down. – Yep, put simply, the early part of 2023 might be a great time to buy some new DDR5 memory!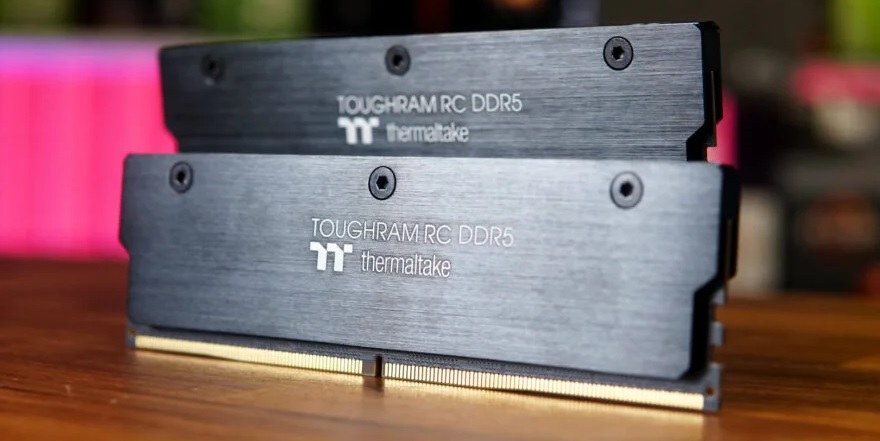 DDR5 Memory Prices Fall (And Continue to Drop)
The reason why DDR5 memory keeps falling in price is fairly obvious based upon the fact that the transition to platforms such as Intel's Alder Lake, Raptor Lake, and AMD's Ryzen 7000 hasn't been particularly huge. And even then, there's also the factor that Intel has continued to offer support for DDR4 memory whereas Ryzen 7000 has gotten predominantly off to a very sluggish start with consumers with overall transition figures from existing Ryzen owners thought to be quite small at the moment (hence why Ryzen 7000 has likely been seeing pretty big discounts too with retailers).
Put simply, DDR5 supply has gotten notably better and consumer demand has not. As such, particularly in the remits of 8GB modules, this has seen the cost of DDR5 modules fall by as much as 40% in some instances while showing no signs of slowing down at any point during the first half of 2023.
Overall, presuming you're planning a system upgrade at some point this year, buying your DDR5 memory modules at some point over the next few months doesn't seem to be a bad idea. Prices are falling, but based on the presumption that people will start making the move to it at some point this year, going early might definitely be to your advantage!
What do you think though? Let us know in the comments!