Dead by Daylight Reveals Most Played Survivors, Killers, & Perks
---
---
---
Mike Sanders / 2 years ago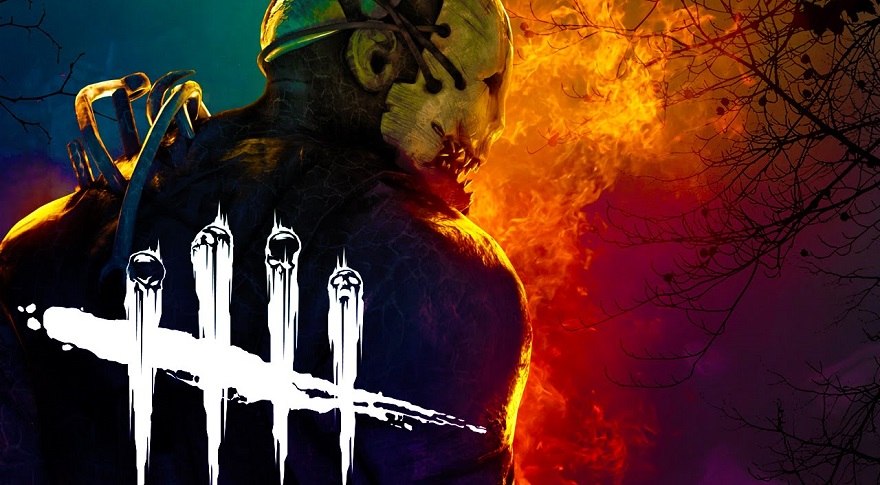 I will freely admit that Dead by Daylight has, since its release 5 years ago, probably been the one game I've spent the most time consistently playing. It's not, incidentally, that I think I've actually gotten good at it, but more the fact that I feel I do a little bit less bad each time. – To date, however, the games' developers have been somewhat quiet in terms of which survivors, killers, and perks seem to be the most popular within its ever-growing community. In celebrating the game's 5th anniversary, however, Behaviour Interactive has just confirmed a hell of a lot of stats which, if you too enjoy Dead by Daylight, you'll undoubtedly find more than a little interesting reading!
Dead by Daylight
Keeping it nice and simple, Behavior Interactive has, and I think for the first time ever, confirmed the 'top 3' in some of Dead by Daylights most relevant player choices:
Top 3 most played Survivors:
1st – Claudette Morel
2nd – Meg Thomas
3rd – Feng Min
Top 3 most played Killers:
1st – Wraith
2nd – Huntress
3rd – Doctor
Most popular Killer perks:
1st – Barbecue & Chili
2nd – Hex: Ruin
3rd – Hex: No One Escapes Death
Most Popular Survivor Perks
1st – Self-Care
2nd – Borrowed Time
3rd – Dead Hard
The stats don't stop there though as they have also confirmed masses of other aspects of the game including the total number of hours people have spent playing it, the number of sacrifices to the Entity having (currently) been made, as well as the number of those who were lucky enough to escape the killer's clutches!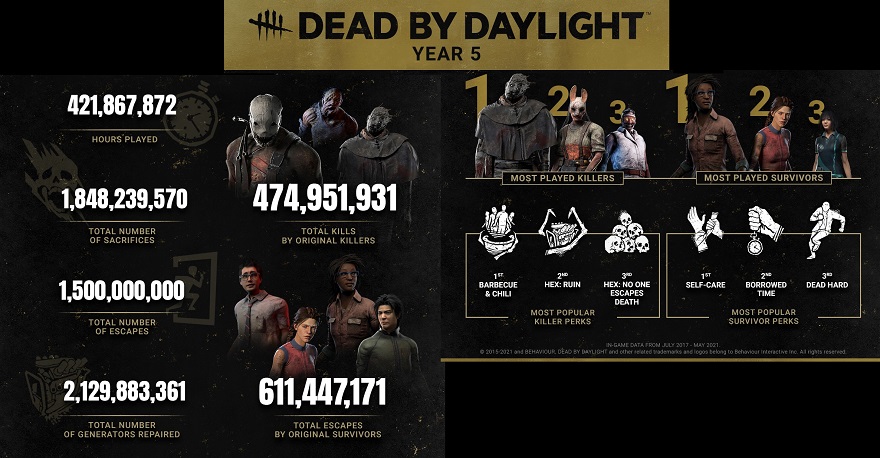 What Do We Think?
Knowing full well that I've contributed a fair (albeit still exceptionally minor) number to those amazingly high stats, it does perhaps go to show that despite being 5 years old, Dead by Daylight is showing no signs of waning popularity. If anything, the game is perhaps bigger now than it ever was! – If you do, therefore, want to check it out for yourself, you can visit the official Dead by Daylight Steam product page via the link here! – Better still, in celebrating the games 5th anniversary, it's got 40% off its price tag!
What do you think? Who is your favourite killer/character? – Let us know in the comments! – Let us know in the comments!