Dead Space 4 Was Going To Be Open World
---
---
---
Mike Sanders / 5 years ago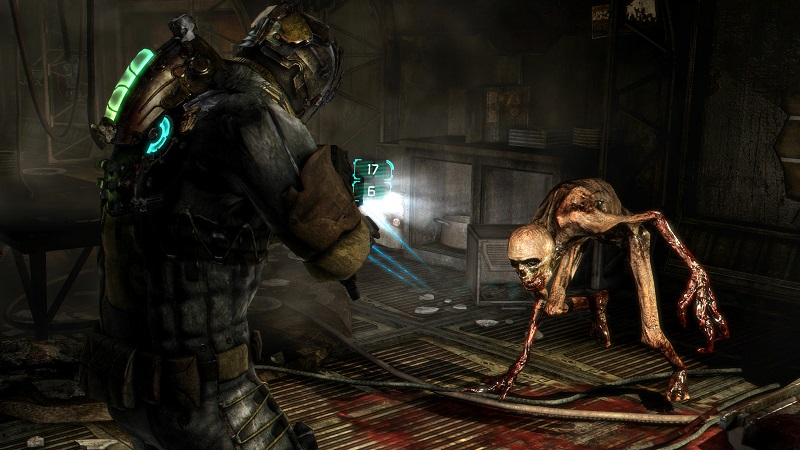 Dead Space 4 Was Going To Be Open World
When Dead Space released, it was something quite new and unusual. In terms of horror survival games, it took things to a whole new level. This was particularly welcome given the unusual tangent Capcom was taking the Resident Evil series in at the time. With the first two games doing well in terms of reception and sales, it hit a major snag with the third. Put simply, it didn't sell very well.
The reason for this is a little unclear. Maybe people were just a little tired of the same formula being repeated? Either way, EA decided to squash any further development on the game.  It seems, however, that Dead Space 4 may have been planned to be something different after all.
Open World Adventure Where Nasty Things Try To Kill You!
In a report via PCGamesN, the former creative director of the series, Ben Wanat, has said that they were planning to make the next game open-world. As above, this would definitely have been a bold new direction to take the franchise, however, sadly it just wasn't meant to be.
https://youtu.be/LAiHfqnbGYo
Ben Wanat said: "The flotilla section in Dead Space 3 hinted at what non-linear gameplay could be. And I would have loved to go a lot deeper into that. Our original prototypes for the Dead Space 3 flotilla had some pretty wild setups that I wish we had been able to use."
Will We Ever See A Dead Space 4?
The short answer is that I doubt it. Being under the iron-fist of EA, they have regularly proven that unless money is guaranteed to be on the horizon, they tend to avoid making games. Somewhat sad really that EA refuse to take risks any more. In fairness as well, as I said earlier, I think Dead Space had run its course and perhaps its just as well that we're left with the 3 great games.
What do you think? Were you a fan of the series? In addition, would you like to have seen an open-world version? – Let us know in the comments!