Declassified Nuclear Test Footage Now on YouTube
---
---
---
Ashley Allen / 7 years ago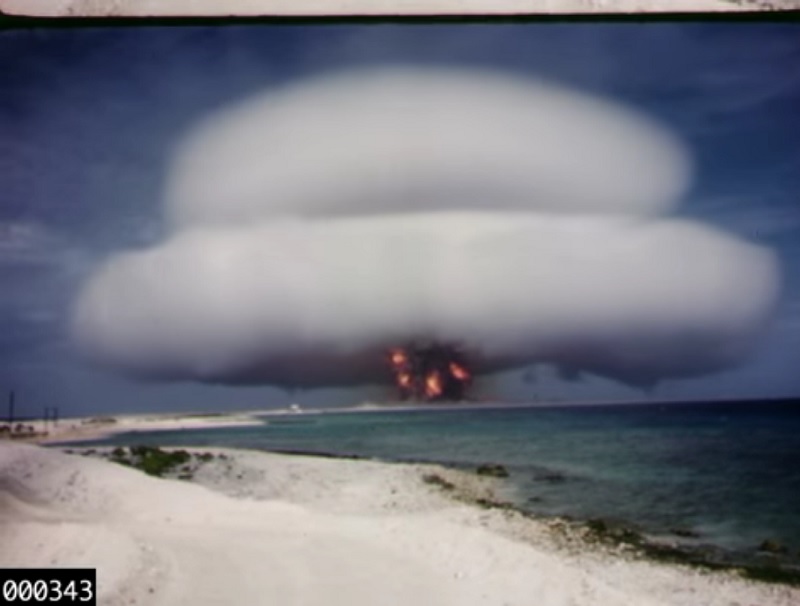 Recently declassified footage of US nuclear detonation tests from the mid-twentieth century has been uploaded to YouTube. Between 1945 and 1962, the United States conducted 210 atmospheric tests of nuclear devices, of which thousands of films exist. While classified, the films of these tests have been deteriorating in storage, but weapon physicist Greg Spriggs from the Lawrence Livermore National Laboratory (LLNL) has taken it upon himself to rescue and restore the film stock and footage.
The LLNL says has been working on the restoration for the last five years, and it has now uploaded sixty-four clips to its YouTube account. While scanning of the remaining declassified film stock will take another two years, at least, another 2,480 films remain classified, and thus deteriorating with time.
"You can smell vinegar when you open the cans, which is one of the byproducts of the decomposition process of these films," Spriggs told Gizmodo.
"We know that these films are on the brink of decomposing to the point where they'll become useless," Spriggs said. "The data that we're collecting now must be preserved in a digital form because no matter how well you treat the films, no matter how well you preserve or store them, they will decompose. They're made out of organic material, and organic material decomposes. So this is it. We got to this project just in time to save the data."
In the meantime, we should enjoy unprecedented access to an important part of modern history:
"It's just unbelievable how much energy's released," Spriggs explained. "We hope that we would never have to use a nuclear weapon ever again. I think that if we capture the history of this and show what the force of these weapons are and how much devastation they can wreak, then maybe people will be reluctant to use them.