DeepCool AK620 WH High-Performance Air CPU Cooler Review
---
---
---
Mike Sanders / 1 year ago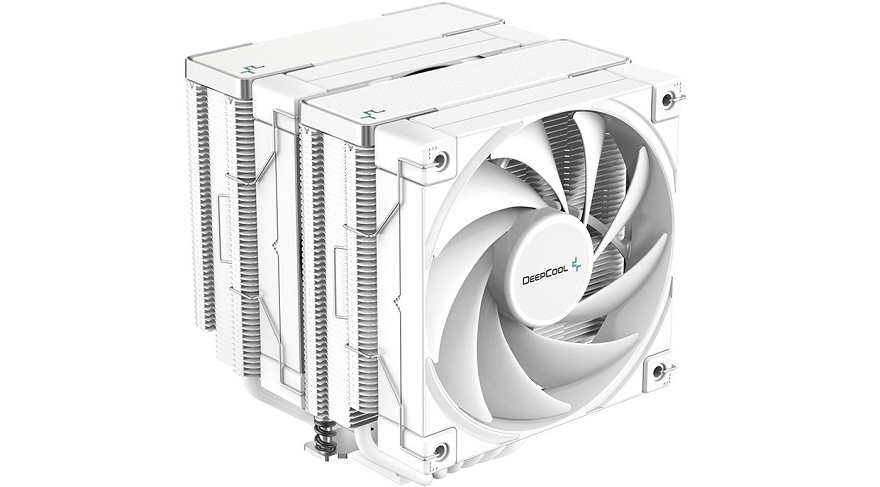 DeepCool recently announced the release of its new AK620 WH high-performance air CPU cooler. – Now, technically speaking, and just to get one elephant out of the room pretty quickly, this isn't strictly an entirely 'new' design as it is rather a fresh variant to their existing (and highly popular) AK620.
The DeepCool AK620 WH sees a revision to a new sleek white aesthetic which will clearly offer, if not more visual appeal than the original black variant, then at least a new consumer alternative for those looking to get strong cooling performance with an aesthetic to match their overall system design. – Having more aesthetic options for a known excellent CPU cooler is clearly never going to be a bad thing!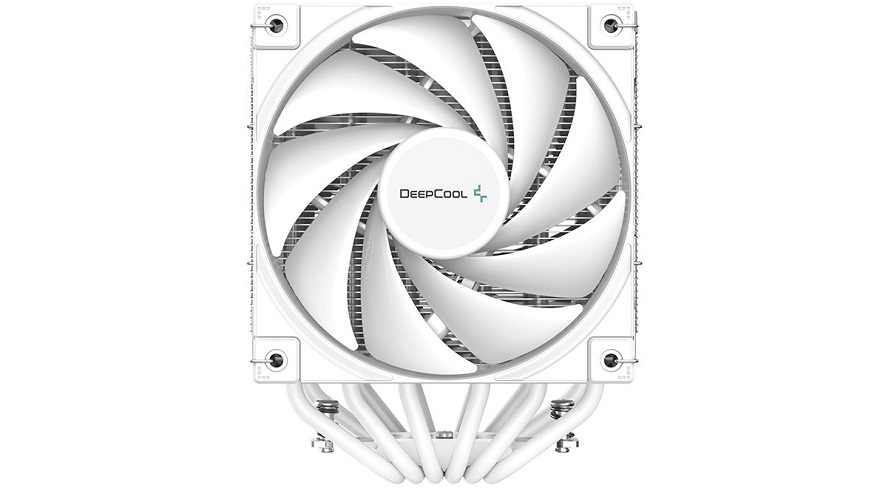 DeepCool AK620 WH
In some views, air CPU coolers have started to lose their prestige and/or desirability among a section of PC consumers. It's hard to deny that when directly compared to AIOs, air designs often have to be fairly bulky to provide similar levels of performance and in this regard, the DeepCool AK620 WH is certainly not slim. While not as monumentally girthy as something like the Noctua NH-D15, this is a high-performance air cooling solution, and, as such, does need a bit of volume to accommodate that remit.
With its new white aesthetic, however, DeepCool has attempted here to offer not only an exceptionally strong cooling solution but one that hopes to look quite attractive. Yes, we are definitely in the middle of something of a 'white' trend at the moment among manufacturers with this clearly seeming to suggest that consumers do want alternatives to 'standard' generally black designs.
It shouldn't be ignored though that this is still marketed as a 'high-performance' cooling solution and while looks are clearly a factor, its actual ability to keep your processor temperatures low does have a greater remit.
What we're trying to say is that the DeepCool AK620 WH has set the bar high and, by proxy, has a lot of boxes that are going to need to be ticked for it to work as a whole. – Based on the specifications and features though, it's certainly (at least on paper) looking to get off to a strong start!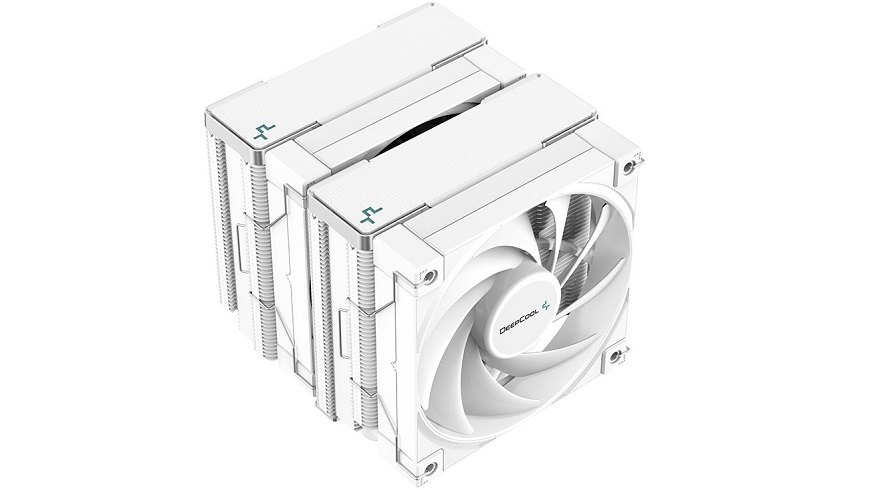 Features
Advanced 260W Heat Dissipation
Six Heat Pipe, Dual-Tower Design offers excellent efficiency for high-performance systems
Precision-Machined Convex Copper Base that delivers exceptional heat transfer
Silent DeepCool 120mm FDB PWM Fans with a full load noise of maximum 28dBA
Easy-to-Install All-Metal Mounting Bracket for both Intel and AMD Platforms
Technical Information
For more in-depth specifications, please visit the official product page via the link here!
Socket Compatibility
While the DeepCool AK620 WH offers compatibility for a vast array of socket types, the only factor of particular note here is that AM3+ support is not included. – Admittedly, the AMD FX chipset platform is quite old now, and, as such, its lack of inclusion isn't overly shocking. At the same time though, it is curious if this is the beginning of a more widespread move among CPU cooler manufacturers to move away from supporting the platform.

Dimensions
What Does DeepCool Have To Say?
"Achieve dominant cooling and silent efficiency with the DeepCool AK620 WH High Performance CPU Cooler equipped with six copper heat pipes stacked with a dense dual-tower fin array and two 120 FDB fans."