DeepCool DQ850-M-V2L Power Supply Review
---
---
---
Mike Sanders / 3 years ago
A Closer Look
Out of the box, the DeepCool DQ850-M-V2L has a really nice strong aesthetic. A factor of note as this is somewhat unusual from what you see (or expect) from most power supplies as they (more often than now) carry a rather basic visual appeal.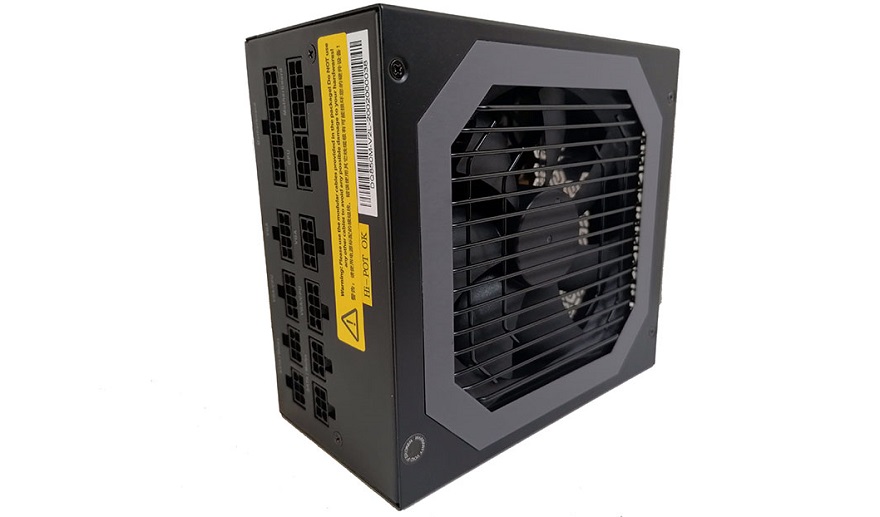 One of the most eye-catching aspects is the fan area to the top which is set within a nice highlighted pattern to the edge. The black and grey (with green highlights to the side) really contrast and compliment each other well making for an overall distinctive and attractive design.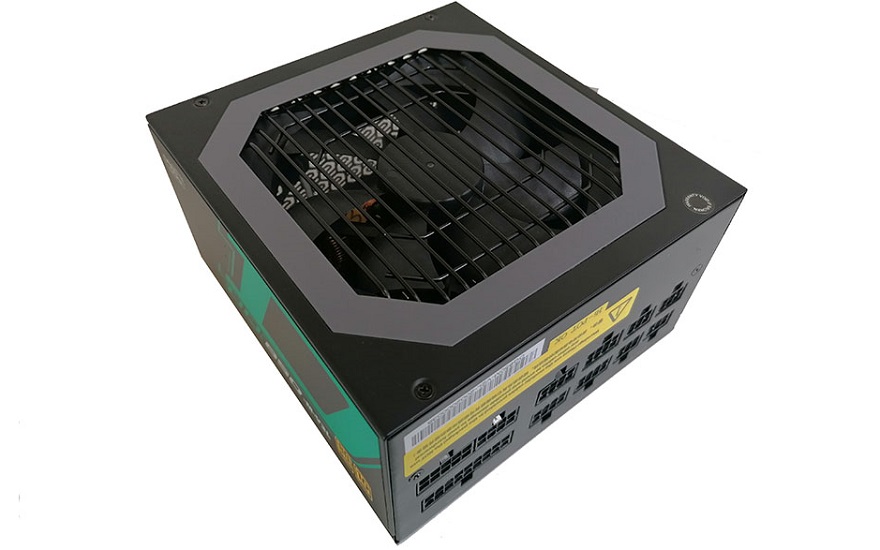 The modular bank is set in a back-to-back design that makes cable insertion (and particularly removal) a lot easier. In addition, with the ports being clearly highlighted (to denote their specific use) this is absolutely ideal and a practically fool-proof design.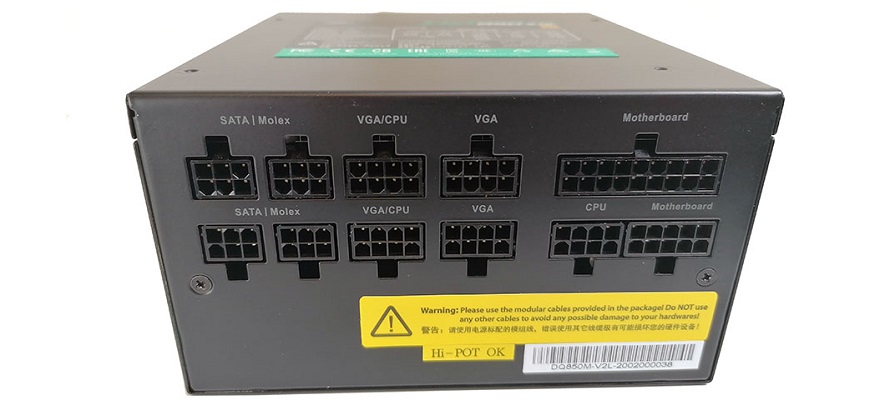 The 'back' of the power supply shows a very attractive pattern to the vents which has been well extended to allow for (presumably) excellent levels of exhaust airflow through this area.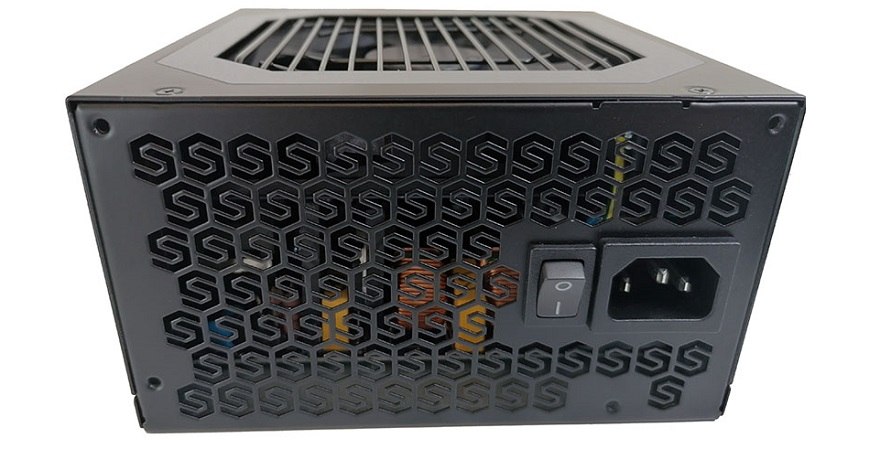 The base of the PSU has a label confirming how the power is outputted across the individual rails. While this will likely have absolutely no bearing or importance to the vast majority of consumers, for reviewers like me, it's truly excellent to see this information clearly displayed.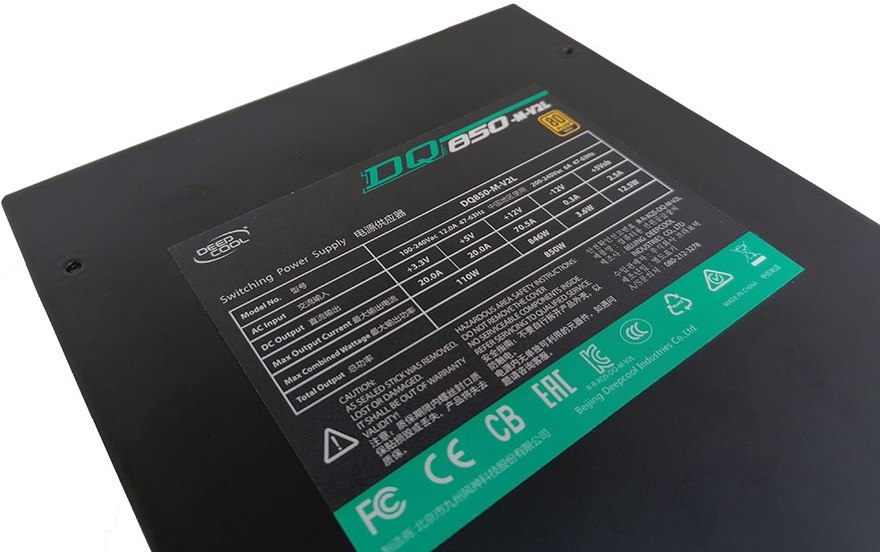 On the whole, the DeepCool DQ850-M-V2L certainly looks like an attractive and impressive power supply. What about the individual aspects of it though? Well, let's take a closer look!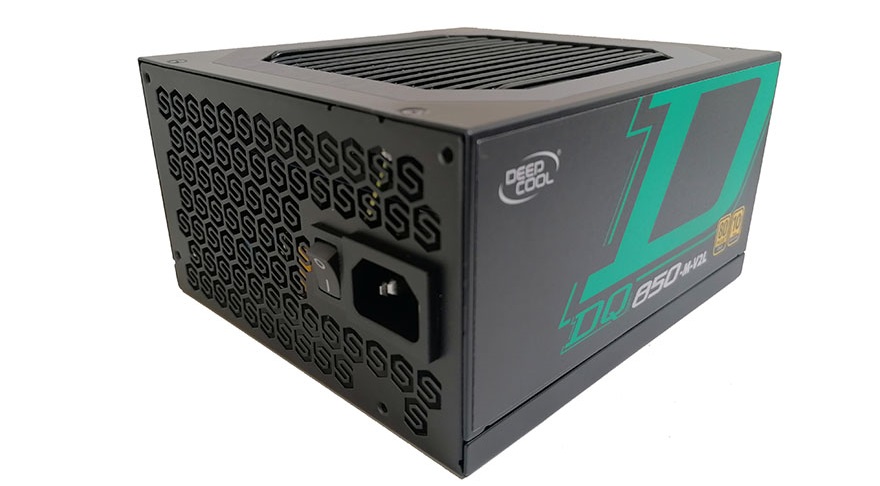 Cabling
The cabling is provided within a thick black plastic casing that should ensure that this looks good within a system (in the areas where the cables are exposed – How good is your cable management?…).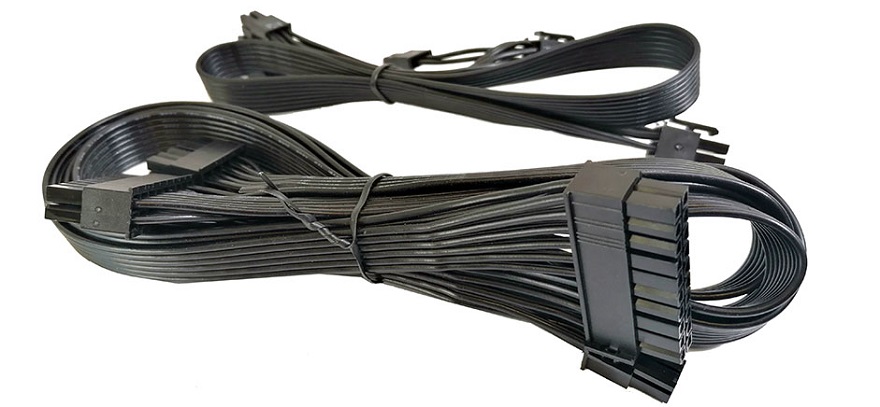 While the cable length is not exactly overly generous, it should be more than suitable for the vast majority of PC chassis designs. Well, at least presuming that you don't have an absolute monster of a case!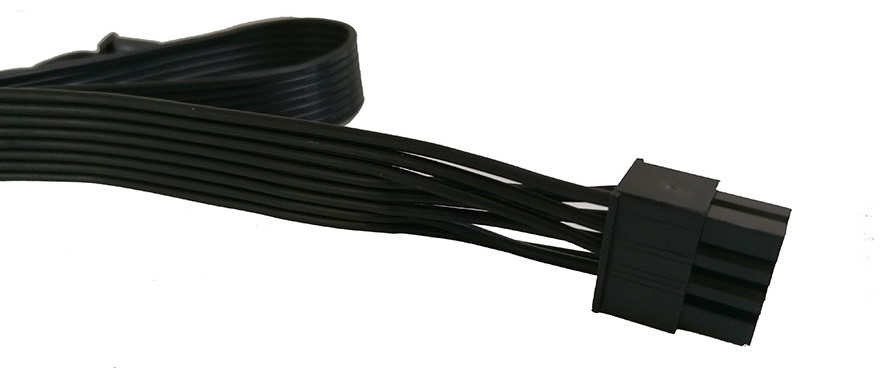 Internals – A Look Inside!
Having a look inside the power supply, we see a somewhat surprisingly professional appearance. At a glance, everything seems exceptionally well spaced and organized with not a single ugly array of yellow/green/red cabling visible!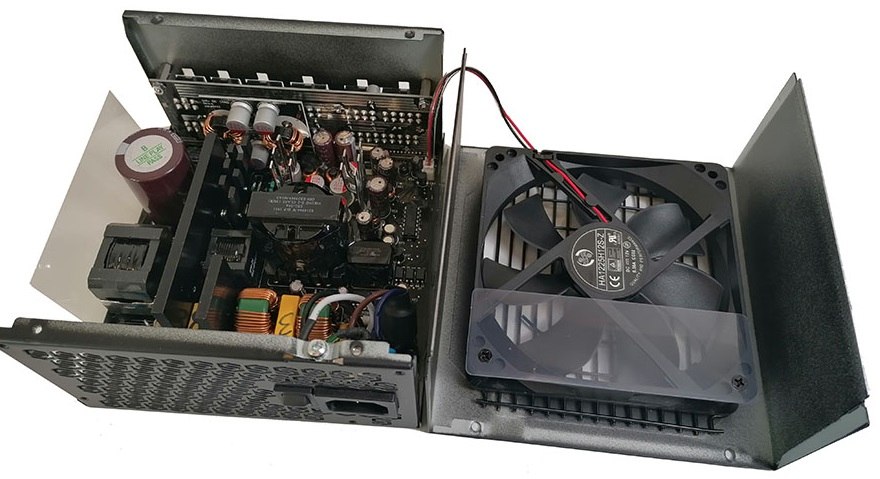 A closer look at the fan reveals it to be an 'Ong Hua' design. While it is a little disappointing that this isn't a DeepCool own product, we have seen them use this fan in many prior power supply releases and have never failed to be impressed with the performance it provides.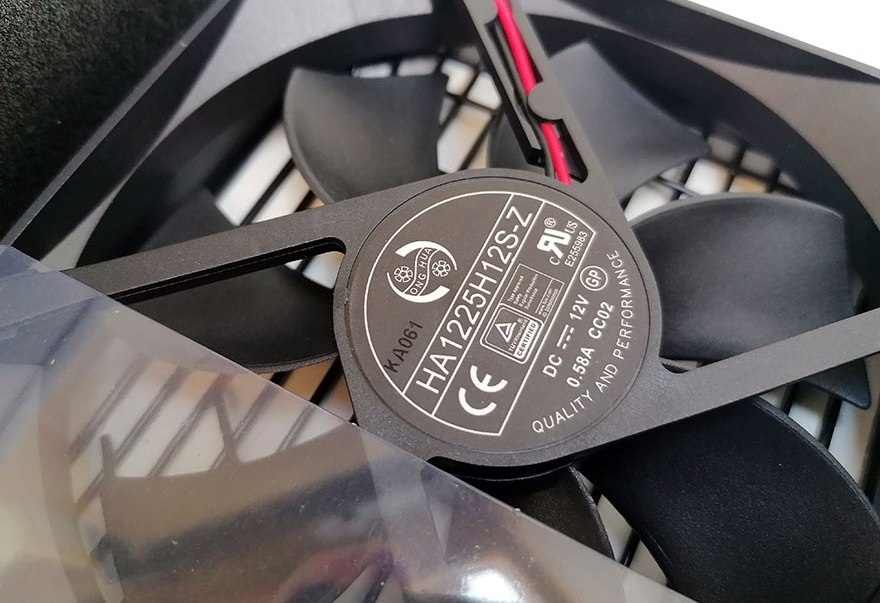 A look at the PCB shows all the capacitors to be well spaced including the (somewhat usual) heatsinks which are found in a central location. In terms of PSU designs, this is particularly good as it will allow for the fan to provide a good, solid, and clean airflow throughout this highly critical area.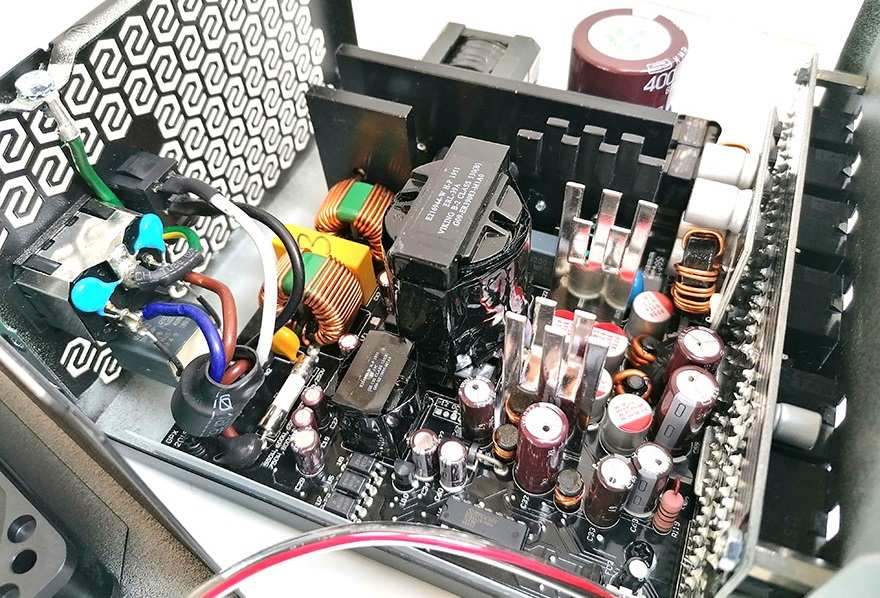 Coming with one main capacitor, we can confirm that this has been designed by 'Nippon Chemi-con' who, as the name might have hinted, is a Japanese manufacturer. Rated to 105C, this is exactly what you want to see and clearly indicates that DeepCool has spared very little expensive with the DQ850-M-V2L.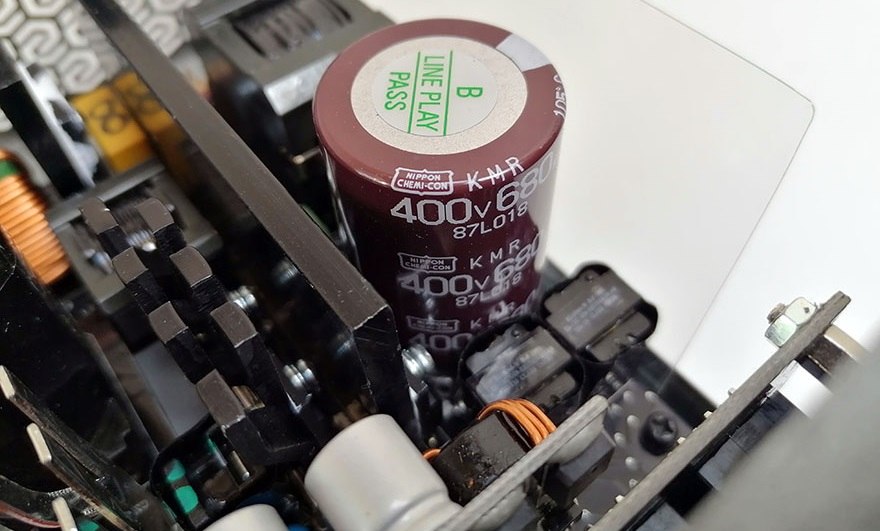 Overall Thoughts!
Having looks at both the internal and external aspects of this power supply, it seems pretty clear that DeepCool has clearly created a high-performance power supply here with the DQ850-M-V2L.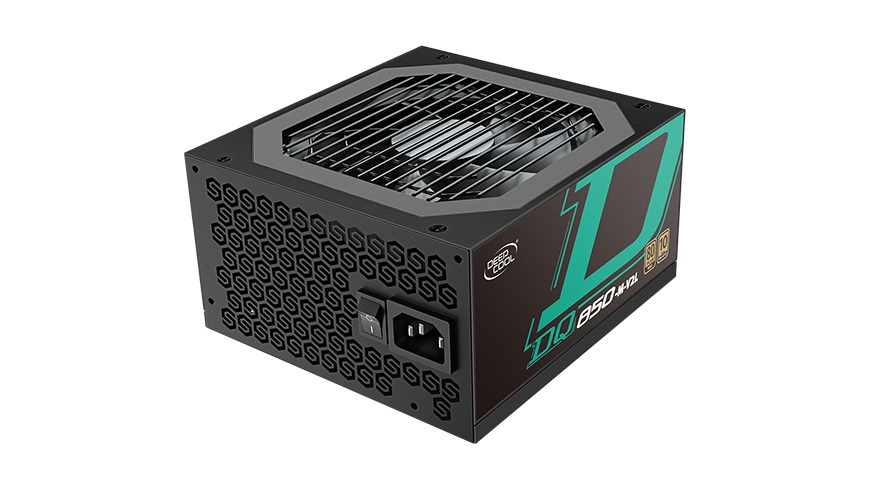 While pending testing, which we'll get onto shortly, everything we have seen so far here with the DeepCool DQ850-M-V2L (be it in terms of aesthetics or quality) is practically faultless and, put simply, this has every chance of performing every bit as fantastic as it looks!