Deepcool Gammaxx L240 AIO CPU Cooler Review
---
---
---
Mike Sanders / 4 years ago
A Closer Look
---
On the whole, the Deepcool Gammaxx L240 has a nice strong presentation. While initially there isn't anything that immediately grabs your eye, closer inspection reveals more than a few little touches that really add to this products overall aesthetic.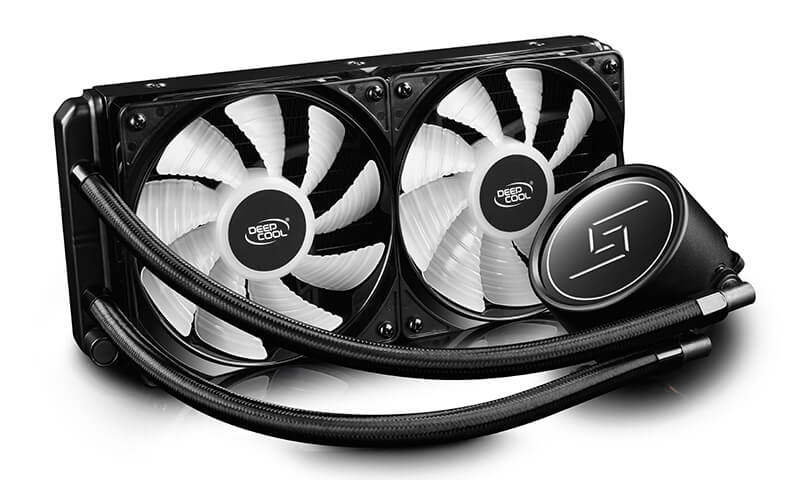 Pump Block
With this being a full RGB enabled cooler, the pump block itself does, of course, have this nice and clearly on display. The pump block itself has a pleasant circular design to which you can fit the required bracket for your Intel or AMD processor.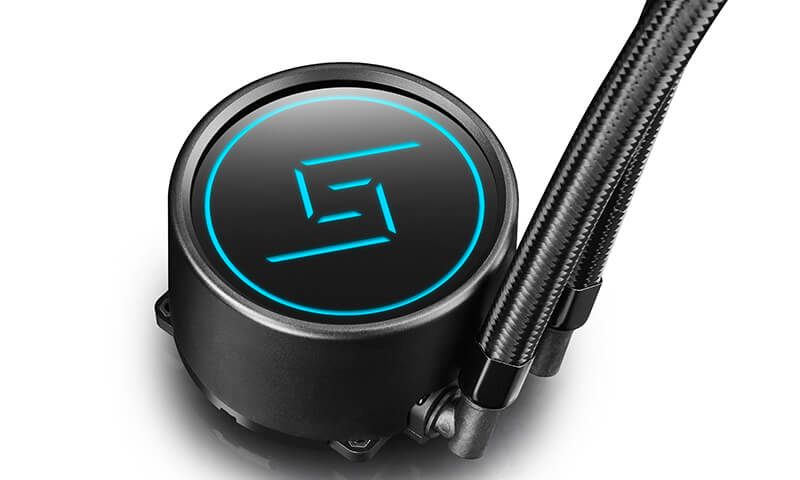 The contact plate has a strong, large, squared-off design. Its size should mean that it should have no issue providing excellent coverage for the vast majority of processor types.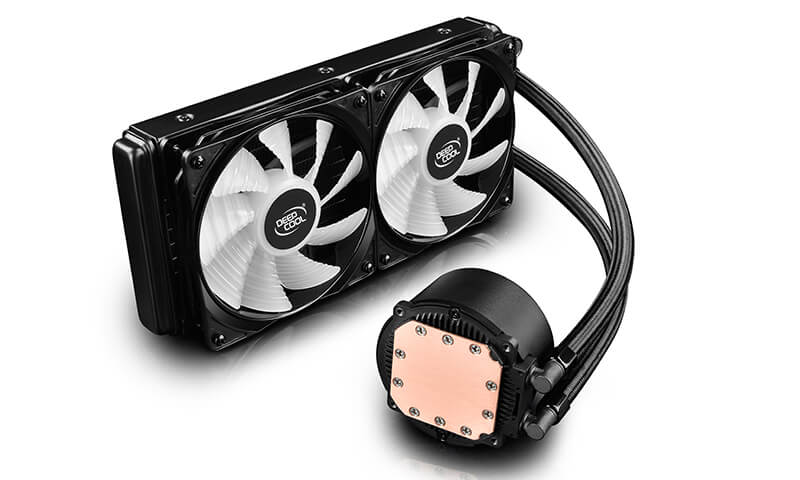 Radiator
In terms of the design, the radiator to the Deepcool Gammaxx L240 is fairly standard. There isn't much, aside from a slightly unusual fin pattern to the radiator block, that makes this stand out from the vast majority. That isn't, incidentally, a criticism as this is very common with most.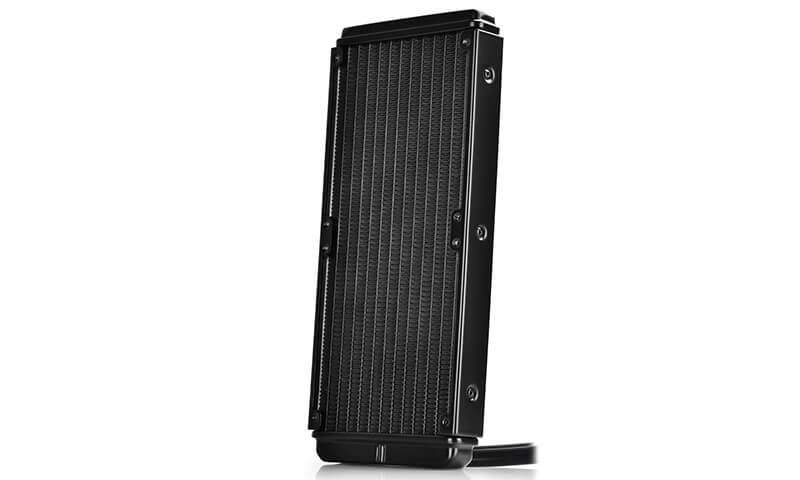 Fans
As this is a 240mm cooler, you are provided with 2 x 120mm fans. You will note in the design that although they look fairly standard, the fan blades themselves have been given a lightly 'ribbed' feel. This really stands out when the RGB is switched on.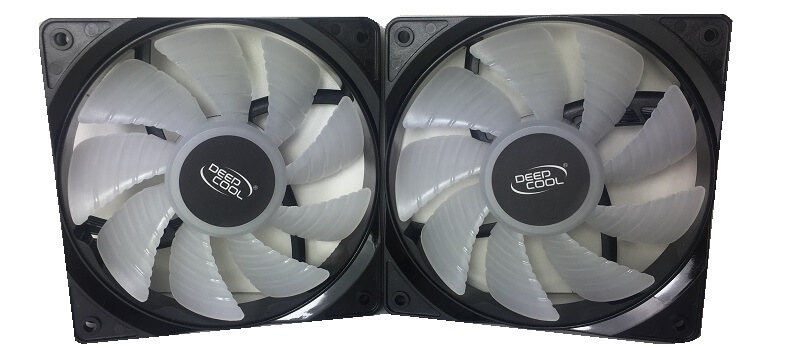 When fitted to the radiator, they provide some excellent coverage with nice and slim points where the fans meet. The screws to install the fans feel well sized based on the whole and when secured, the light padding to the fixings should help reduce vibration noise.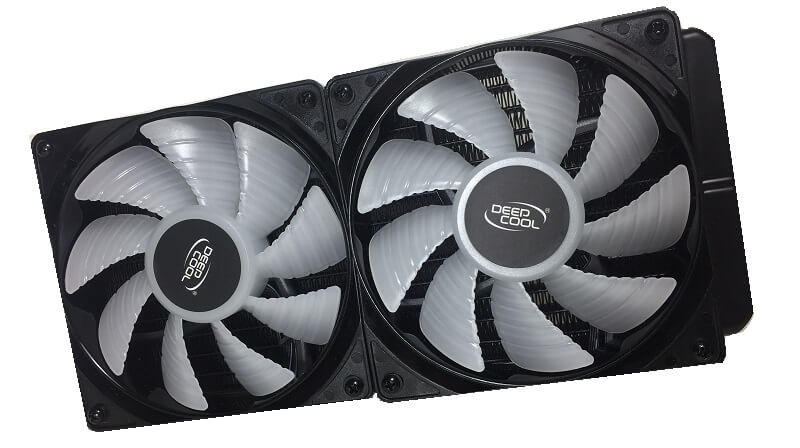 Touching again on the RGB lighting effects, you will note in the image below how the 'ribbed' effect to the fan blade provides a light break in the colour saturisation. It's a nice little touch that makes it stand out from many other fairly standard RGB set-ups.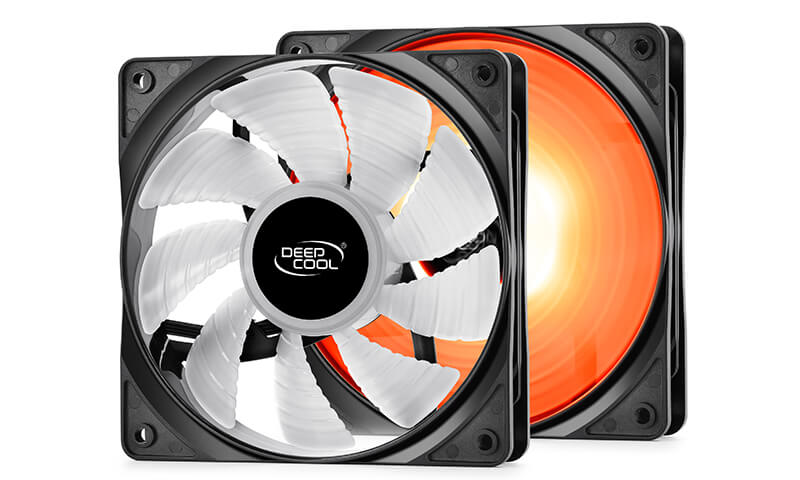 Overall Design
In terms of the overall design, the Deepcool Gammaxx L240 is very solid. This is both in terms of how it feels as a put together unit and also in terms of the aesthetics. If I was to be more critical, there isn't much that makes this stand out from many over 240mm RGB coolers, but there are more than a few little touches to try and make that happen.