Deepcool Gammaxx L240 AIO CPU Cooler Review
---
---
---
Mike Sanders / 4 years ago
Installation
---
Out of the box, you are provided with (nearly) everything to get this set-up on your system. I'll get back to the 'nearly' shortly. The parts provided feel of a nice quality and even the manual (which is bizarrely huge) has been well produced with nice diagrams.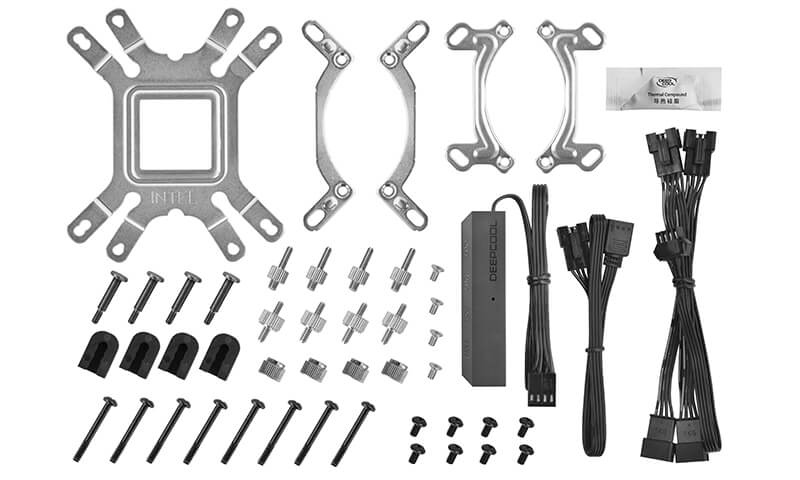 In terms of the actual fitting, the Deepcool Gammaxx L240 provides little difficulty. As above, largely thanks to the good instructions. Where things get a little bit more complicated, however, is when it comes to hooking up the RGB lighting. Due to the design, this system requires that your motherboard have sync capable ports. If it doesn't, there is no backup RGB controller (such as one that might fit to a SATA port with a physical switch).
This, I feel, is a major oversight. Considering that the air cooler Gammaxx GT had a manual controller, it seems rather poor that this AIO version doesn't.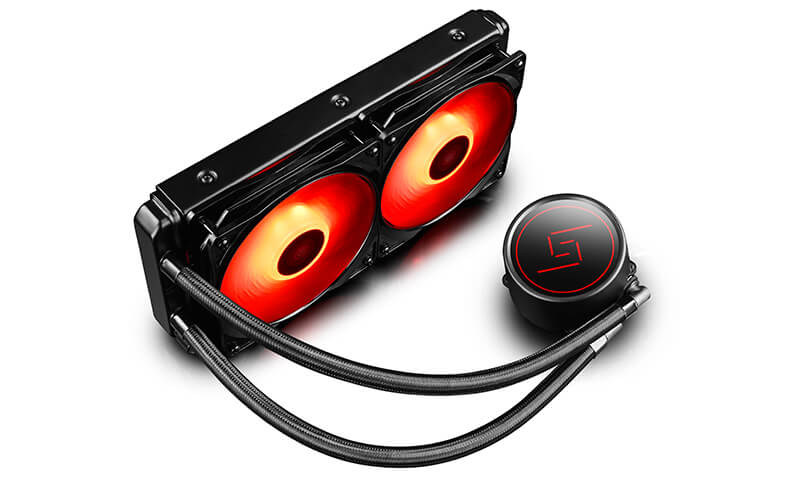 Installation time takes roughly 15-20 minutes from out of the box and onto your system which is fairly average for a 240mm AIO liquid cooler. Remember, you'll spend at least 3-4 minutes of that time just attaching the 8 fixtures for the cooler fan so on the whole, this presented very little in terms of difficulty, but, as above, the cabling is rather… involved.